Doll Face Makeup Tutorial: Step by Step Picture Guide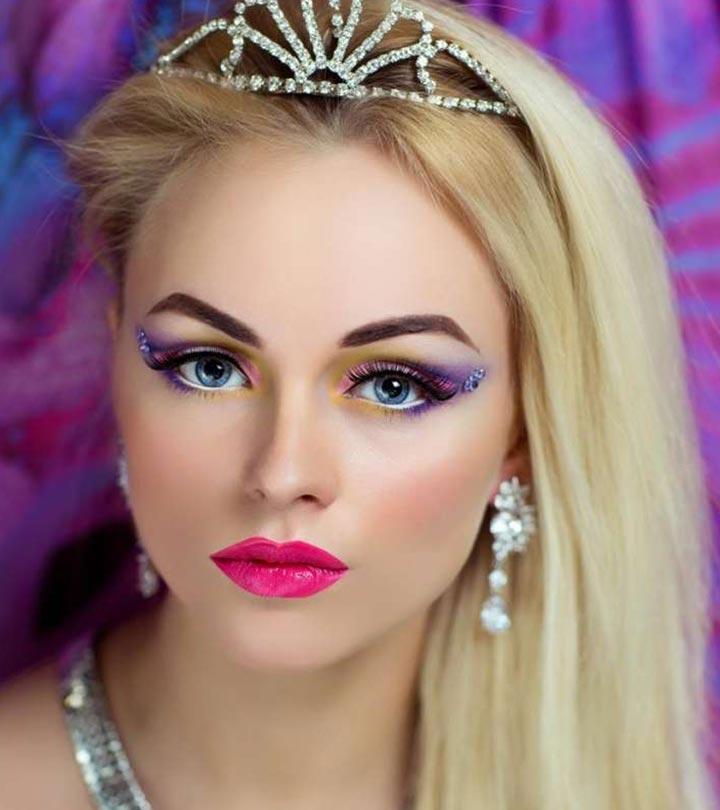 Amongst the different kinds of makeup, doll Face makeup has gained much popularity in the previous and current year. Though it started only as a Halloween favourite, people love this concept and flaunt this makeup for special occasions like themed parties.
Dolls Face Makeup
This is most definitely an experimental look and if done in the right manner, you are bound to get some seriously good attention. How to get a grip on the doll face make up techniques? If this is the question running in your mind, let us make it easier for you.
[ Read: How to apply foundation cream ]
Doll Face Makeup Tutorial
Following are a few steps that can help you sport a doll face.
A. The Base -Step 1:
Always start makeup on a clean face, go first with a primer to hold the base and only then apply a concealer so that you can conceal any blemishes, spots, zits or dark circle marks around eyes in a proper manner. 
Also, cover your whole lid with concealer and apply a foundation to whole of face including your lips too because they need to be of the same colour as your skin tone.
B. The Eyes-Step 2:
Line the top lash line with a really thin line of eyeliner and end in a jacket ensuring you don't form a tail or winged extension. For the lower lashes, take a white pencil and line the lower lash line with this starting from the inner corner or eyes and lining the full rim in a wide manner.
Using a black pencil liner, go for a curved line like in the picture below making sure that the white line is kept to a minimum.
For a Halloween creepy look, make the white curvature more hanged. For a creepier version of lower lashes, you can even draw lashes on the top part of your cheek bones near to the lower rim where the black border line ends. Go for false lashes on both the lower and upper eye lashes since in this look. The lashes need to look really big and fluttery. Or take some extra volume mascara and apply 5-6 coats one after the other, on both the lower and upper lashes gives you the desired look. Shadow application can be a light pink or even light blue, but for a creepy look, use dark purple or dark green eye shadow on the whole of lid to brow bone.
C. The Lips-Step 3:
With a red liner or deep maroon lip liner, make a small lip design at the centre of the lips like in the picture above and fill it with red or cherry colour.
For a creepy look, fill in with maroon, black or dark purple lipstick.
If you don't like the small lip look, then keep your lines as nude and fill in with a rosy lip gloss or with a subtle pink colour on the whole of lips.
D. The Cheeks-Step 4:
Take a rosy red blush and apply using a blush brush in a round fashion to form a big circular dot on the cheekbones. The dot should be as big as your eyes post the makeup.
E. The Hair-Step 5:
Coming to hair, you can add some cool looking floral accessories to your hair, tie the hair on two sides in two ponytails, or go for a nice cute looking bow band to your hair. This helps you create a jazzed up creepy look with a messy hairstyle.
 [ Read: Foundations For Oily Skin ]
For a more rag doll look, you can add some dots in and around your cheeks and nose top allowing it to give an impression of freckles.
F. The Final Look:
Another shot at it from the side
Hope our doll face makeup tutorial will help you achieve the perfect doll look. Good news is that you can experiment and manipulate enough to get the desired creepy look. To seek further inspiration, glance on the following tutorial.
Image courtesy Google 
The following two tabs change content below.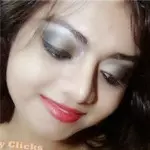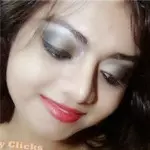 Zinnia
I love makeup,dance,dressing up,singing,writing ,acting (stage drama),eating and nail arts. I live life to the fullest and enjoy every moment as it comes.