Drew Barrymore's Weight Loss Diet That Helped Her Lose 20 Pounds
No one will mind going on 50 First Dates with the ravishing Drew Barrymore. Her new Netflix series, Santa Clarita Diet, dropped last March and the 41 year old American heartthrob is owning her role as Sheila. She plays a  zombie in the series and yea, she is the most beautiful zombie everrr! Drew has admitted herself that she loves playing Sheila. But, for the character, she knew she had to lose a little weight. So, how did she do it? What diet is Drew really on that's making her beam with confidence and self-love? Well, if you have fallen off your weight loss track, then give this post a read. The relatability of the actress's personal loss and her comeback will help you in many ways. Swipe up!
Why Did Drew Barrymore Gain Weight?
In The Tonight Show Starring Jimmy Fallon, Drew Barrymore opened up about how her then husband Will Kopelman loves to eat. She had just given birth and had gained a little weight. But she was unable to lose the baby weight because she loved Will and Will loved to eat! Well, we all can relate to that, right? And moreover, like any other woman's body that undergoes hormonal ups and downs with age, her body responded differently to sugary foods than when she was in her early twenties. Moreover, she said in the interview, "I have no interest in dieting, we'll get there, it'll happen, but right now we are just having too much fun." Drew also said, "Let's face it, I hate it, I would much rather eat fettuccine alfredo all day long." But then things were about to change for Drew.
In 2016 Drew and her husband separated. And this, like any breakup, took a toll on her self-confidence and was very shocking to her. When people are under emotional stress, they tend to fulfill the emotional gap by eating food. This is known as emotional eating and is one of the major reasons why obesity is so prevalent worldwide. And hey, we have all been down that road.
Now, the big question is, if Drew is a foodie and doesn't care about dieting, why did she decide to lose 20 pounds? Find out next.
Why Did Drew Barrymore Decide To Lose Weight?
Drew Barrymore actually had no problem with the extra weight. But the actress revealed on The Late Late Show With James Corden that a stranger approached her in a restaurant and said, "God, you have so many kids." and when Drew told her that she has only two kids, the stranger said, "well, and you're expecting, obviously." Drew quickly replied, "No, I'm just fat right now." However, it was not the stranger that compelled her to lose the weight.
During her separation from her husband, Drew Barrymore was offered the Netflix series, Santa Clarita Diet. And it so happened that a zombie, who is on a protein diet, has to look slim. Protein helps lose fat and build muscle mass. So, you'd have to look toned and well structured. This triggered Drew to lose all the flab. And guess who she followed to lose the weight for her role?
In an interview, Drew revealed that she was motivated by Denzel Washington. She said, "I heard Denzel Washington does this," and went on to say, "He enjoys his life and then pulls himself back together when he is doing movies and looks amazing." The actress added, "When I am doing the show, I am a vegan, I barely eat anything, and I workout every day. It gets to be euphoric and then it's like food poisoning, you feel like you'll never eat again, and then before you know it you're pigging out with a feed bag strapped to your face. I 'm a foodie and love food and I travel the world for food, so I get heavy again between the show."
So, you see, like many of us, Drew has kept it real. Yes, we all tend to fall prey to delicious food and overeat or do not follow the diet plan for a while. But there's always a way to come back. And the only thing that can help you get back in shape is motivation. It can be due to health reasons, an occasion you have to dress up for, etc. So, how did Drew lose the extra pounds and how much did she weigh before losing the weight? Scroll down to find out.
How Did Drew Barrymore Lose The Extra Pounds?
Drew revealed in an interview how much she used to weigh and how much she weighs now. She said, "I was 144lbs (10st 4lbs) and now I'm 124lbs (8st 12lbs). I did it for the filming of a Netflix show." She followed Kimberly Snyder's methods but she said that she added "some protein like fish and chicken since she's (Kimberly) all vegetarian or vegan." The Santa Clarita Diet actress also said, "I've been very disciplined and all I did was cry and dream about pizza. I still am dreaming and crying about pizza." But she is loving the way she looks and feels. On the Today Show she said, "I thought, 'I could come alive with Sheila,' and it was a really great goal line for me, because I think as much as the weight loss, everything's just really subtle. It was a really great goal line for me, because the weight loss was very subtle, it's attitudinal, it's empowerment, it's confidence," she continued. "It's all of these things that [my character] lost in her life and I felt I had lost in my life, and it was such a blessing to come alive with her and it really was so positive for me." She also added, "It gave me this intense responsibility that I said I want to fulfill to be Sheila and then there was like no excuses."
It is clear that Drew invested her energy for the show and she did a great job! It helped her stay focused during a tough time of her life and helped her emerge out more confident and self-loving than ever.
To conclude, Drew Barrymore stunned us all and in a good way. But we love curves as well, so, if you are comfortable in your body, then you do not have to follow anyone else's diet. But if you are in a place where you know your weight is causing/potentially cause a lot of health problems, then talk to your doctor and get a customized diet plan. Also, working out is very important for losing weight and improving your mental health. Yes, you will crave for foods you love and it's OK to have a cheat meal once a week. So, get back up on your weight loss track and feel confident and fulfilled like Drew Barrymore! Take care.

The following two tabs change content below.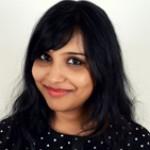 Latest posts by Charushila Biswas (see all)