How To Take Care Of Dry Curly Hair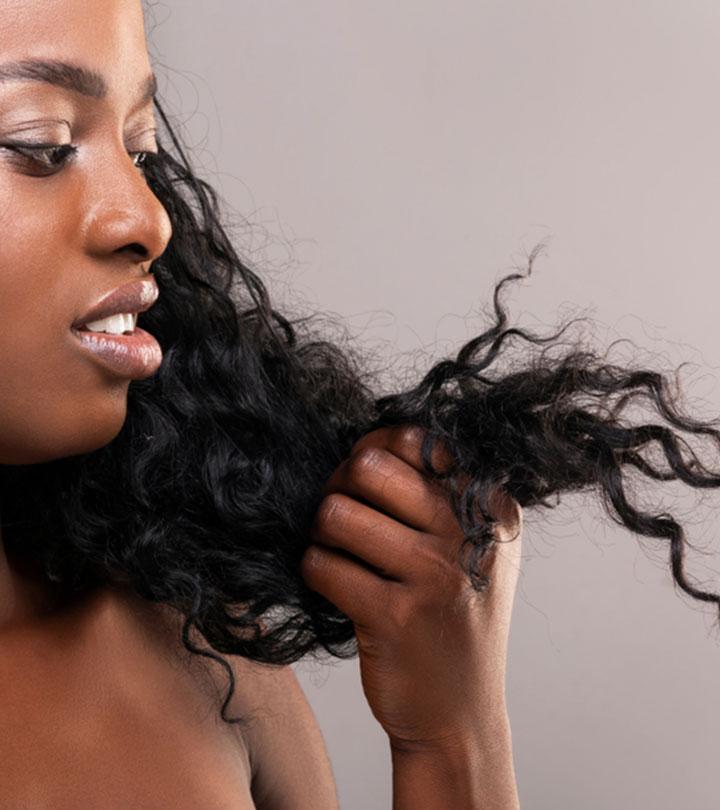 If you have curly hair, you are no stranger to frizz and dry hair. Curly hair tends to get dry easily, often resulting in knots and tangles, eventually leading to split ends and hair breakage. Apart from natural causes, there are a few things that you might be doing that are drying out your curls. Keep reading to find out more. In this article, we discuss what are the causes and signs of dry curly hair and – more importantly – what you can to manage it.
Scroll down to find out why curly hair gets frizzy and dry easily!
Reasons Why Your Curls Dry Out
There are many reasons why your curly hair could be drying out. Some of these factors include:
Low Sebum: Your scalp is moisturized and nourished by the natural oil secretion known as sebum. This oil coats the hair strands and seals in moisture, thus making your hair strong and healthy. Any imbalance in sebum levels can lead to dry hair especially, at the hair ends. Moreover, curly hair is more prone to drying as its coiled structure prevents even sebum distribution to the hair tips. So, the curlier your hair, the harder it will be for your natural hair oils to moisturize the ends. This might lead to sebum accumulating on the scalp and making it greasy, while the hair ends are left dry and frizzy.
Over-washing: Washing your hair is important for its health and hygiene. However, frequent or improper washing techniques can strip away your hair's natural oils and moisture, leading to dry hair. You can wash your hair once or twice a week to maintain the bounce in your curls. You can find a detailed tutorial on how to wash your curly hair.
Using The Wrong Products: Curly hair often needs styling products that hold the curls in place. However, overuse of styling products can leave behind product residue, leading to scalp build-up and dry hair. If your shampoo contains sulfates and alcohol, it can strip away your hair's moisture, leading to dry curls.
Skipping Conditioner: Curly hair needs hydration and conditioning to keep it healthy. Condition your hair every time you shampoo it to lock in moisture. If you skimp on conditioning, you will end up with dry, lifeless curls that are prone to breakage.
Excess Chemical Processing: Hair dyes, bleach, and relaxing agents make your hair porous and vulnerable to dehydration. Thus, coloring or chemically processing your hair too often can strip away the natural oils and moisture from your hair.
Poor Styling Practices: Using hot styling tools such as blowdryers, curling irons, and hair straighteners too often can cause mechanical damage to the hair. Rough styling without prepping your hair with a detangler and a heat protectant can lead to dry hair.
So, there are multiple reasons why you end up with dry hair. So, it is important to learn about the telltale signs of dry hair so you can take care of it properly. Find out below if you have dry curly hair.
Signs Of Dry Curly Hair
Roughness: The easiest way to gauge if your curls are dry and dehydrated is by touching them. Lack of moisture leads to rough hair.
Tangles Easily: If you notice that your hair is getting tangled easily, it needs hydration. Curly hair is naturally prone to tangling. But if you have dry hair, it will tangle more than normal, leading to hair breakage.
Split Ends: Split ends are a sign that your hair is dry. Curly hair is especially prone to split ends as the natural oils from your scalp don't reach the hair tips. Lack of moisturization can lead to dry, rough ends, causing the hair shaft to break and result in split ends.
Dullness: Dry hair is often dull as it lacks sebum that coats the hair shafts and seals the cuticles. Closed cuticles reflect light evenly, so your hair looks shiny and glossy. On the other hand, if your hair is dry, your curls will look dull, limp, and lifeless.
Excessive Frizz: It is normal for curly hair to have some frizz. However, if you notice more than usual frizz, it signals that your hair is dry and craving moisture. You can read this article to get rid of frizzy hair.
Don't worry if you notice these signs. We have come up with some simple tips that can help you take care of dry curly hair. Keep reading to find out how.
How To Care For Dry Curly Hair
Use The Right Shampoo: Look for shampoos with a low pH as they are best suited for curly hair. Avoid shampoos with sulfates and alcohol as they strip away the moisture from your hair.
Condition Your Hair: Apart from regularly using a conditioner after washing your hair, it is recommended to use deep conditioners and hair masks once a week to replenish moisture in the hair. They add softness and shine to your mane by locking in moisture and sealing the cuticles. You can even whip up DIY hair masks with ingredients found n your pantry.
Limit The Use Of Silicone-Based Products: Although silicone adds shine to your hair, it can also lead to dryness. It is advisable to use such products sparingly.
Sleep On A Silk Pillowcase: Cotton pillowcases tend to absorb moisture and oil from your hair. Silk, on the other hand, prevents friction on your hair, thus reducing dryness, frizz, and hair breakage.
Scalp Massage: Massage your scalp gently with coconut oil, castor oil, argan oil, and jojoba oil to regulate sebum production and boost blood circulation.
Conclusion
Curly hair can become dry if the natural sebum production is disturbed due to various reasons such as over-washing, excessive styling, or using the wrong hair care products. You can tell if you have dry curly hair if it is dull, rough, frizzy, and tangles easily. Simple tweaks such as conditioning regularly and having a dedicated hair care routine can fix dry curly hair. Try out the hair care tips given above to get soft and smooth hair.
Frequently Asked Questions
Should you let curly hair dry naturally?
Yes, only till your hair is 70% dry, otherwise it might lose curl definition. You can then blow-dry it. Blow-drying properly can also protect curly hair from getting frizzy and dry.
How can I hydrate my curly hair at home?
DIY hair masks and hot oil treatments restore moisture and hydrate curly hair. Here are the 10 best homemade conditioner recipes you can try at home.
Is all curly hair dry?
No, curly hair tends to get dry easily, but a proper hair care routine ensures that your curly hair is hydrated and healthy.
Recommended Articles
Sources
Articles on StyleCraze are backed by verified information from peer-reviewed and academic research papers, reputed organizations, research institutions, and medical associations to ensure accuracy and relevance. Read our editorial policy to learn more.
The following two tabs change content below.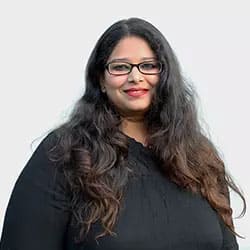 Annie Jangam is a Molecular Biologist with 7 years of research experience in Rice Functional Genomics and Nutrient Signalling with International Publications in Abiotic stress, Nitrogen, and G-protein signaling. She specializes in writing on Health and Wellness. She has been an avid reader since childhood and is passionate about stories that help decipher life and its meaning. She believes in Human Rights for all and that one should "love others like we love ourselves."