Best Dry Shampoos Available In India – Our Top 10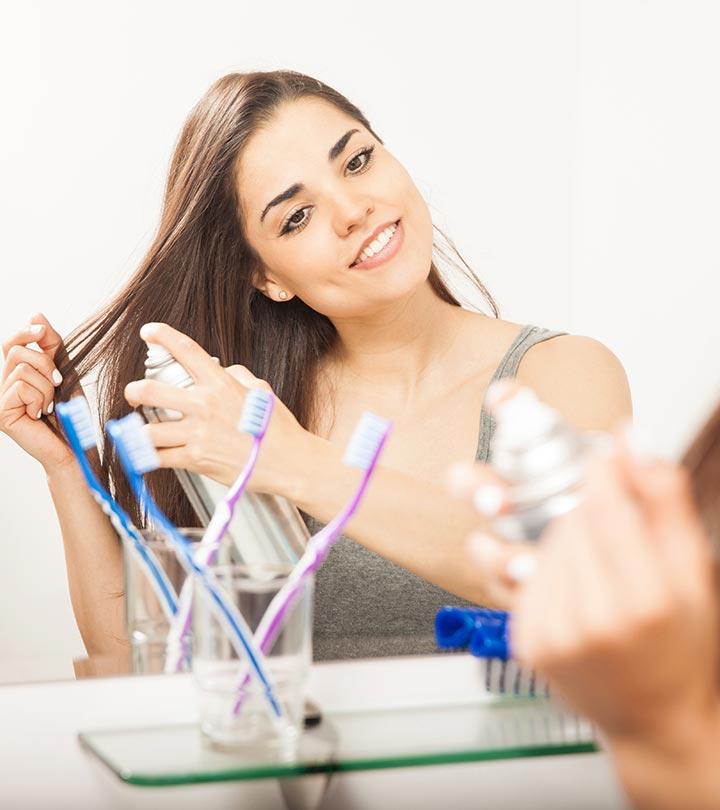 Want a good hair day in an instant? We have just what you need, and it is called dry shampoo. Dry shampoos are easy to use, travel-friendly, and quick.
And they have similar effects as washing your hair. So, that means having fresh and well-styled hair throughout the week with less than half the effort.
Just perfect. Here are 10 of those ideal dry shampoos for you to try. Take a look.
Top 10 Dry Shampoos Available In India
BBLUNT Back To Life Dry Shampoo fixes your hair in a couple of seconds. It gives it a new look and absorbs all the grease.
The dry shampoo contains microcrystalline starch that is explicitly designed for Indian hair. It instantly freshens your hair.
Pros
Cons
Delicate nozzle
Challenging to brush off the product debris
Batiste Cheeky Cherry Dry Shampoo gives a quick fix to your hair between hair washes. It cleans and adds texture to your hair.
The dry shampoo adds shine to dull hair and smoothens it. It removes excess oil and makes your hair non-greasy.
 Pros
Refreshing fragrance
Travel-friendly
Cons
Leaves residue in hair
Does not work well for oily hair
Dove Invigorating Dry Shampoo adds volume and fullness to your hair. It absorbs excess oil and keeps your hair in good shape.
The dry shampoo repairs your hair and makes it look lustrous. It adds bounce and style to the hair.
Pros
Weightless
Does not leave residue
Cons
Not budget-friendly
Need to spray more for dry hair
The Klorane Dry Shampoo eliminates odor, oil, and dirt from your hair. The gentle formula contains oat milk, corn and rice starch, and silica.
This ultra-fine dry shampoo powder brushes your hair and does not make it dull. It adds volume and bounce to your hair without any white residue.
Pros
Suitable for all hair types
Gentle formula
Paraben-free
Sulfate-free
Cons
Prowomen Dry Shampoo cleanses your hair and fixes it within no time. It lightens dull hair and adds volume to it.
The dry shampoo is perfect to use in between traditional hair washes. It helps in maintaining an optimum level of oil in the scalp.
Pros
Non-powdery
Aesthetic packaging
Cons
Strong fragrance
Feels heavy in the hair 
Osmo Day Two Styler Dry Shampoo holds your hair well without any build-up. It absorbs sebum and excess oil.
The dry shampoo adds volume to your hair and helps create hairstyles that stay put for a long time. It is refreshing and rejuvenating.
Pros
Works for all hair types
Gentle on hair
Cons
Strong citrus fragrance
Expensive
TRESemmé Fresh Start Dry Shampoo lifts limp hair and removes impurities. It helps keep your hair odor-free and fresh.
The dry shampoo contains mineral clay and citrus that give you an out-of-the-shower feeling. It gives your hair full movement and body.
Pros
Does not leave residue
Salon-like finish
Cons 
Suave Professionals Keratin Infusion Dry Shampoo helps you manage your hair and keeps it fresh between hair washes.
The dry shampoo contains keratin that makes your hair smooth and soft. It extends your blowout for a longer period.
Pros
Easy-to-use spray nozzle
Moderate product is enough for right results
Cons
Takes time to absorb oil
Difficult to brush off the residue
Pantene Original Fresh Dry Shampoo keeps your hair fresh and beautiful even without a wash. It absorbs oil from the scalp and keeps it itch-free.
The dry shampoo contains natural tapioca that protects and takes care of your hair.
Pros
Balanced powder content
Does not tangle hair
Cons
Less product in the can
Delicate nozzle
10. Aveeno Active Naturals Pure Renewal Dry Shampoo
Aveeno Active Naturals Pure Renewal Dry Shampoo boosts volume and also moisturizes and refreshes the hair.
The dry shampoo contains seaweed extracts that restore the natural moisture in the hair. It makes the hair manageable for styling.
Pros
Sulfate-free
Works on all hair types
Cons
Very expensive
Leaves hair flat
*Prices may vary.
Now that you know the best dry shampoos available right now, consider these points before buying one.
Things To Consider Before Buying Dry Shampoo
Buy a dry shampoo based on your hair type. If your hair is dry and unmanageable, choose a product with argan oil or olive oil to moisturize the hair. Your scalp can get dry or oily too. Therefore, consider your scalp condition while deciding which dry shampoo to buy.
Natural hair color is an important factor while choosing dry shampoo. The shampoo might leave a white powdery residue if your natural hair is black or brown. There are different options specially-curated for light or dark-colored tresses.
Dry shampoos are formulated for different hair requirements. If you want to control dandruff or oiliness, dry shampoos with zinc pyrithione or selenium sulfide are the best. Also, dry shampoo is great to get rid of the extra greasiness between hair washes.
Ensure the product does not contain any harmful chemicals like sulfates, parabens, or allergens. It is a bonus if your dry shampoo contains keratin.
*Subject to Availability
If you are running out of time and need to look your best, dry shampoos are your best bet. They transform your hair in a jiffy and make you party-ready in no time. Dry shampoo is an excellent product for women on the go. Try the ones mentioned above and tell us what you think of them in the comments section below.
Expert's Answers For Readers' Questions
How often can I use dry shampoos?
Use dry shampoos only if you are running out of time or feeling lazy to wash your hair. Once or twice a week is fine.
Are dry shampoos better than regular shampoos?
Dry shampoos are quick and convenient, but nothing can replace the goodness of a regular hair wash.
Recommended Articles:
The following two tabs change content below.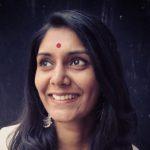 Latest posts by Ramya Achanta (see all)