What Are The Early Signs Of Alopecia And How To Stop Them?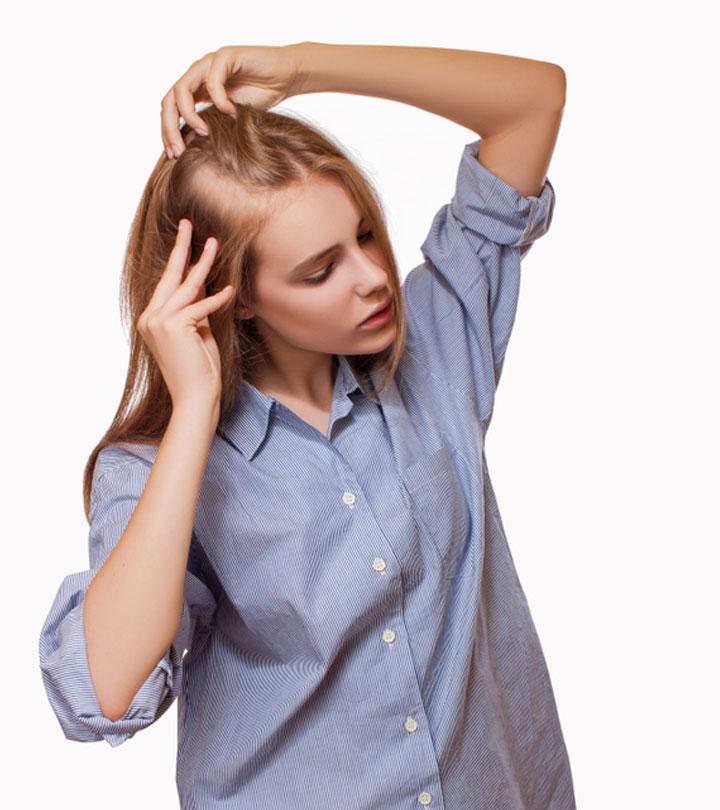 Imagine being given a chance to change the future! Well, when it comes to alopecia and hair loss, you sure can. Brittle nails or sparse eyebrows are early signs of alopecia or hair loss. If you spot them on time, it can help in reversing hair loss or preventing it in the first place! So, what else can signal impending hair loss? Keep reading to find out!
Spotting The Early Signs Of Hair Loss
According to The American Academy of Dermatology Association, it is normal to lose 50-100 strands of hair every day (1). But, according to anecdotal reports, there are a few warning signs you should look out for if you suspect you are losing more hair than usual:
Sudden Or Excessive Hair Loss
If you notice excess hair on your brush or clogging the drain regularly, it is recommended to consult a doctor. This early diagnosis can help in preventing or slowing down further hair loss.
Loss of hair along the hairline in men is an early sign of alopecia. Just pull your hair back from the forehead to check your hairline. If it looks further back than usual along the front or around the temples, it means your hairline is receding.
Hair thinning is another sign of alopecia. If you notice sparse hair on the top of your head or circular patches of thinning hair, it could be the start of alopecia.
Sudden or excessive hair loss usually results in loss of hair volume. Women experience hair loss all over the scalp. So if your ponytail is looking thinner than usual, or you can see your scalp through your hair – it is time to see a healthcare provider.
If you are losing patches of hair suddenly accompanied by itching or a burning sensation, you need immediate medical attention. Scalp tenderness or losing clumps of hair can indicate an underlying infection. For instance, in a ringworm infection, you will experience patchy scales on your scalp along with redness, swelling, and hair loss.
Men with one or more bald patches in their beard area can be at risk for alopecia.
Sparse Eyebrows And Eyelashes
Losing hair from the eyebrows, eyelashes, pubic area, beard, and other parts of the body is also considered an early sign of alopecia. Such full body hair loss is known as alopecia universal is. This can also happen due to cancer treatments such as radiation therapy or chemotherapy.
If your nails have pits, craters, or small white spots or lines, it could be an early sign of alopecia. Red nails or brittle nails can also be a warning sign for hair loss.
These are a few tell-tale signs of alopecia. Spotting them on time can help you treat them quickly. Scroll down to learn more about this condition.
Do I Have Alopecia?
If you noticed two or more of the above signs, you must consult a dermatologist for a proper diagnosis. Physical examination, laboratory tests, and biopsy will determine if you have alopecia.
There are different types of hair loss, depending on your:
Age
Sex
Genetic factors
Nutritional deficiencies
Hormonal imbalance
Autoimmune reaction
The treatment will differ from one type of alopecia to another. Find out in the next section the different ways to cope with alopecia.
How To Deal With It?
There are different ways to deal with hair loss.
Conclusion
The early signs of hair loss include thinning hair, sudden hair loss, losing hair in patches, and brittle nails. Early detection can help in early treatment. Alopecia or hair loss is a common problem with various underlying causes. However, a good diet, medication, and using wigs or getting a hair transplant can help in dealing with it.
Expert's Answers For Readers' Questions
How does alopecia start?
Alopecia starts with sudden hair loss, especially if it is triggered by an autoimmune reaction. Your body starts attacking your hair follicles, causing you to lose hair.
How long does it take for alopecia to go away?
Alopecia can reoccur over a period of time. It is observed that it lasts a few months and can worsen without treatment.
Can your hair grow back if you have alopecia?
Yes, your hair can grow back if the hair follicles are still active.
2 Sources
The following two tabs change content below.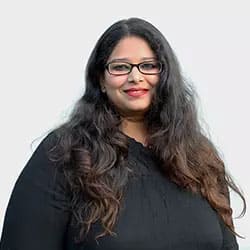 Annie Jangam is a Molecular Biologist with 7 years of research experience in Rice Functional Genomics and Nutrient Signalling with International Publications in Abiotic stress, Nitrogen, and G-protein signaling. She specializes in writing on Health and Wellness. She has been an avid reader since childhood and is passionate about stories that help decipher life and its meaning. She believes in Human Rights for all and that one should "love others like we love ourselves."