10 Easy Steps To Get Perfect Eyebrows Using Eyebrow Razor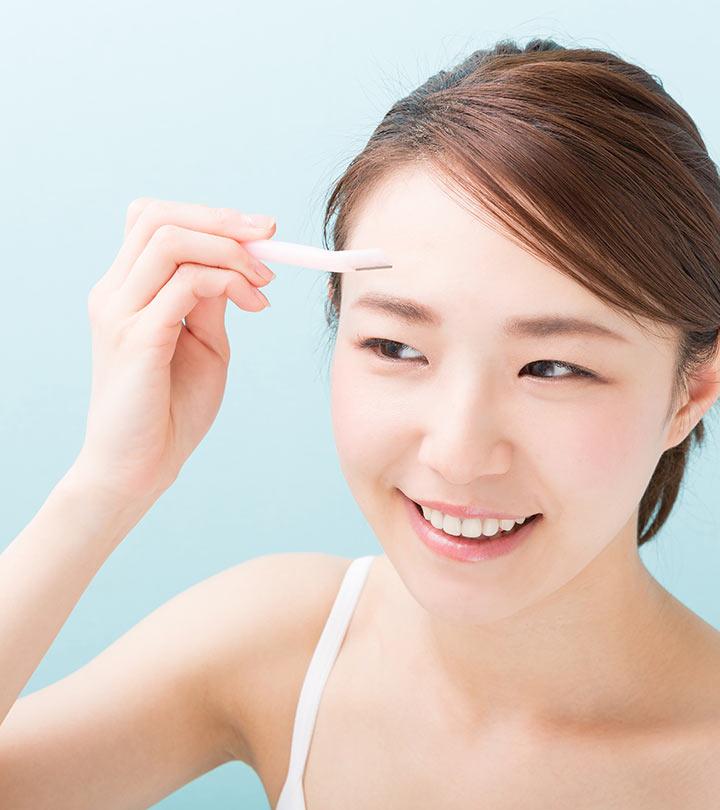 So you have always depended on your favourite pair of tweezers for shaping your eye brows. But how about trying something different this time? Well, I am talking about the petite and sturdy eyebrow razor. When it comes to shaping brows precisely at home, nothing can be better than this cute, convenient and time-saving tool. But not many of us are familiar with this dainty little thing. And we definitely don't want to mess up our brows! So, here we are – to solve all your eyebrow issues! This article will teach you how to use an eyebrow razor without causing any accidents.
Steps To Use Eyebrow Razor Perfectly:
Here is the step-by-step procedure that you need to follow for using the eyebrow razor correctly and get the most beautiful arches for your brows:
Step 1:
Start by preparing your eyebrows for the shave. First, you need to take a warm shower so that the hairs on your brows become loose. When you use lukewarm water for bathing, the steam from the shower gently opens up the hair follicles as well as the pores present around them. As a result, it becomes easier to trim the strands and shape up the brows correctly.
Step 2:
Now, moisturize the area surrounding your brows. You can use a regular facial moisturizer or even the daily moisturizer that you use for your body. Apply it over the creases of your eyes and the upper part of your brows. The skin between the brows should also be covered by it. It will provide protection to your skin during the shaving. Moreover, the hair strands will get a bit plumper, which will make the process effortless.
Step 3:
Now, it is time to set a 'stencil' for using your eye brow razor perfectly. You will need an eyebrow pencil (double-ended preferred) for this. In case you do not have a brow pencil, make use of a white pencil and a separate brush or eyebrow comb. Brush both of your brows in an upward direction followed by an extremely dark application of the brow pencil for filling the arches. The areas filled with the pencil should be your guide during the process of shaving. Apply short, feathery strokes and try to be as precise as possible to get the most desired shape.
[ Read: Do Eyebrow Threading At Home ]
Step 4:
Your aim should be to trim down anything present outside your 'stencil' i.e. the area filled with the brow pencil. As your hair strands are now straight, it will be easy to determine which ones have grown too much and hence need to be shaped.
Step 5:
Once you are done, start shaping eyebrows with razor. First, remove the fine hair strands growing out between your brows (right over your nose). For this, you have to grip the razor straight up and use the broad 'vertical comb attachment'. Make sure that you apply small strokes by moving it only from one side to another (horizontal sweep) in the direction opposite to the growth of the hair.
Step 6:
Take a soft towel and wipe the trimmed hair strands off the razor. You also need to change the wide tip of the razor with a smaller one, which is square or rectangular in shape. Now, you are ready to go ahead with the rest of the shaving.
Step 7:
Usually, we do not have outgrown hair on the upper parts of our brows. However, if you have any, you can simply eliminate them with the razor. For this, hold the razor straight down and move it in the direction of the growth of your hair – along the natural shape of your brows.
Step 8:
Now, shave underneath your brows. You have to start from the highest points or the 'arches' and cut off all the stray hair strands present below them carefully. The razor should be moved along the lower section of the penciled area in small, tight strokes. It is advised that you apply little pressure while dragging the razor against your skin.
Step 9:
When you are done with shaving both of your eyebrows, take a very close look at them. They should look even and symmetrical from every angle. If there are any stray hair strands sticking out, simply trim them down.
[ Read: Which Eyebrow Shapes Suit Your Face Shape? ]
Step 10:
Finally, wipe off the areas surrounding both of your eyebrows with a warm washcloth and apply a good brow gel on the area. It will retain the perfect shape of your brows by holding the hairs in their places.
No more threading or plucking—you can now get the perfect eyebrow shape with the eyebrow razor!
Now that you know how to get perfect eyebrows step by step, what are you waiting for? Just practise it and share your experience with us.
Recommended Articles:
The following two tabs change content below.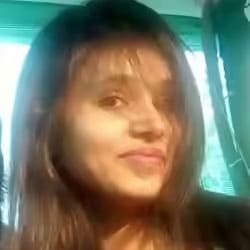 Jyotsana Rao is an engineering graduate from NIT, Nagpur, who discovered her love for writing during her undergraduate days. She is passionate about writing about everything related to beauty - makeup, fashion, hairstyles, skin care, or hair care. When this social media junkie isn't stalking the world of fashion and glamour, she loves spending her time traveling.