3 Easy Steps To Prepare Neem Tea
The neem tree is native to India and has been used for centuries for its medical properties. In fact, it should be noted that practitioners of Ayurveda make use of almost all parts of the neem tree – the flowers, leaves, seeds, bark and roots to treat a number of health-related conditions.
You will also be glad to know that neem can also be made into tea. Enjoying an aromatic cup of neem tea ensures a healthy kidney, while also preventing prostate and bladder ailments. The benefits have not ended there. The neem leaves, which are the main ingredients used in the tea has been used to treat leprosy, intestinal worms as well as skin and eye problems.
Are you ready to enjoy a nice, hot cup of neem tea? You would certainly, once you learn the amazing benefits it offers.
Benefits Of Neem Tea
Apart from the benefits already highlighted, here are some additional health benefits of neem tea you should be aware of:
1. Fights Bacteria And Viruses:
Neem leaves possess properties, which help combat bacteria and viruses that can be found in the body.
2. Oral Health:
You can be assured of enhanced oral hygiene by having neem tea daily. It helps treat bad breath as well as gum diseases, while also protecting your teeth from cavities. It also takes care of yeast infections, thrush as well as the dreaded ringworm.
[ Read: Benefits Of Peppermint Tea For Health ]
3. Treats Digestive Disorders:
A big cup of neem tea will also help with constipation and issues related to digestion. It helps in treating ulcers too.
4. Treats Skin Conditions:
Neem tea along with a generous helping of neem cream helps hasten the healing for herpes and warts.
5. Enhances Liver Function:
Neem tea also has the ability to treat malaria in addition to other diseases of a similar nature. It can also be used as a natural blood purifier, thereby ensuring better liver function.
6. Ant-Parasitic Benefits:
Also, it is interesting to note that you can bathe with neem tea owing to its anti-parasitic benefits.
7. Other Health Benefits:
Neem tea also helps to treat:
Diabetes
Hypertension
Heart diseases
How to Make Neem Tea
To make neem tea, you will require the following things:
Fresh or dried neem leaves – ensure that you buy them fresh from the market
Water – every good cup of tea requires water
Saucepan – big enough for the amount of cups you are making
Strainer – to rid the tea of small stalks of the neem leaves
[ Read: Benefits Of Chamomile Tea For Health ]
Preparation Of Neem Tea
Here is a step-by-step guide to make neem tea.
Step 1:
You will be required to boil the necessary amount of water depending on the number of cups you are making.
Step 2:
Pour the warm water in a cup, which already contains a handful of neem leaves. Let the neem leaves soak in the warm water for around 5-7 minutes.
Step 3:
Remove the leaves by passing it through a strainer and add honey or lemon if you feel the need to flavour it.
Note: You have the liberty of making your own stack of neem leaves for neem tea. You can also use powdered neem leaves to make neem tea.
Side Effects Of Neem Tea
Although neem tea has a number of highly beneficial properties, you should also be aware of some of its side effects. Given here are few neem tea side effects:
If you are trying to have a baby or already pregnant, abstain from drinking neem tea. The tea has contraceptive properties, which could prevent you from getting pregnant. During your pregnancy, it could cause a miscarriage.
Avoid consuming more than 2 cups of neem tea a day as it has the potential to suppress your appetite, in addition to causing nausea as well as vomiting.
[ Read: Benefits Of Herbal Tea For Health ]
Therefore, you can always enjoy a cup of neem tea a day to reap its benefits. Let us know how you have benefited from a cup a day of neem tea.
Although neem tea has beneficial properties, it should not be consumed in large quantities or regularly because it has side effects that could be harmful to you.
Let us know how neem tea benefited you through the comment section.
Recommended Articles:

The following two tabs change content below.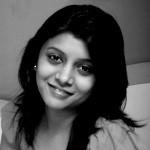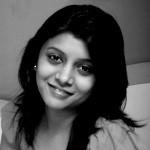 Akruti
Hello, I am akruti, a free lancer who loves to write articles related to lifestyle and health. I believe a healthy outside begins from inside. I am a fun loving person who tries to see the brighter side of life Hope you all love my blogs and articles!!!