11 Home Remedies For Vaginal Yeast Infection + Causes, Symptoms, And Prevention Tips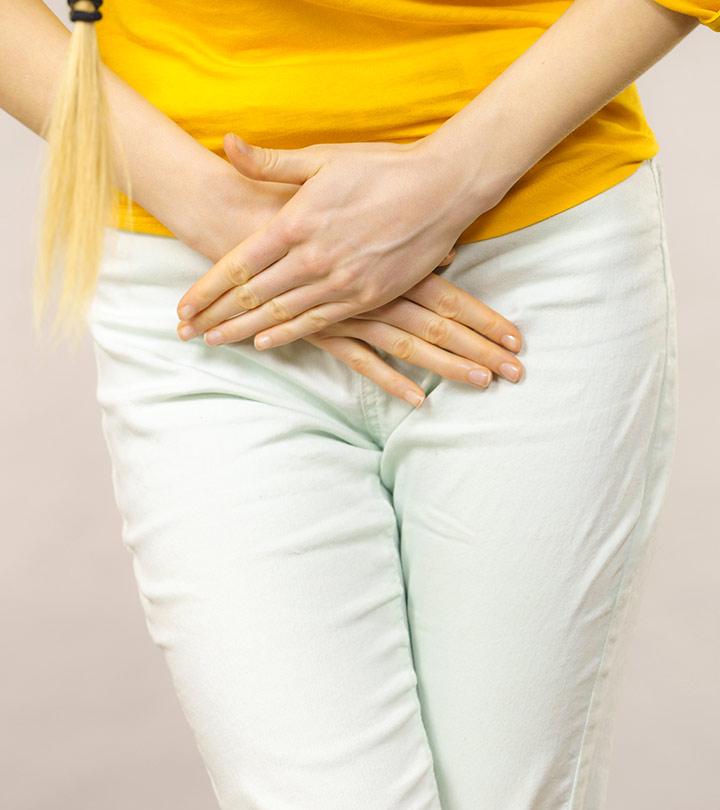 Yeast infection is very common in women, yet it is a discomforting condition that can leave you feeling irritated. If you experience uncomfortable itching and burning sensation in your private parts, accompanied by a smelly discharge, you may have contracted a yeast infection. But fear not, as this infection can be easily curtailed by using some simple ingredients from your kitchen rack.
Yeast infections, caused by the fungus called Candida, are said to affect as many as 75 out of 10 women (1). While the condition predominantly affects women, men can also be affected by it as the infection can be passed on as a sexually transmitted disease. The most commonly known remedies for a yeast infection are antifungal creams and suppositories that are easily found at most drugstores. But at times, even these fail to work. That's when you can find solace from home remedies.
What Causes Yeast Infections? What Is Candida albicans?
Yeast infections are caused by a type of fungus called Candida. This fungus has about 20 different strains that cause infections in different parts of the body. Candida albicans is the strain that is most commonly responsible for yeast infections, especially vaginal yeast infections (2).
Under the influence of antibiotics, cortisone drugs, and other medications, yeast can overgrow in the intestines and migrate to the vagina. That's why it's important to treat vaginal yeast infections both locally and body-wide.
Listed below are some home remedies for yeast infection that can help relieve the symptoms.
Home Remedies For Yeast Infection
1. Apple Cider Vinegar
ACV possesses antifungal properties against Candida (3). It can be used both externally and internally to treat a bad case of yeast infection.
You Will Need
1-2 tablespoons apple cider vinegar
A glass of water
What You Have To Do
Mix the ACV in the water and drink it up.
You can also soak in a bath of warm water with a cup full of ACV.
How Often You Need To Do This
Do this 2-3 times a day.
2. Garlic
Garlic exhibits strong antifungal activity against Candida species, making it an excellent and easy home remedy for yeast infection (4), (5).
You Will Need
What You Have To Do
Swallow 1-2 garlic cloves with water.
How Often You Need To Do This
Do this 1-2 times a day.
Caution: Do not use the garlic paste on sensitive areas, such as the vagina and inner thighs.
3. Boric Acid
Boric acid powder in solution is mild enough to use as an eyewash, and it also kills yeast (antifungal) and viruses (antiviral). It is recommended by doctors when most antifungals fail to cure yeast infection (6).
You Will Need
Boric acid powder
Gelatin capsules
What You Have To Do
Fill the capsule with as much boric powder as you can and close it.
Place this capsule in the vagina before going to bed.
How Often You Need To Do This
Do this for 12-15 days to completely clear out the infection.
Caution: Boric acid in high doses is toxic orally, so it's best not to ingest these capsules. Also, do not use this home remedy if you are pregnant.
4. Tea Tree Oil
This is yet another favorite amongst naturopaths. Tea tree oil is antifungal, antiviral, and antibacterial (7). Along with the honey or warm water, it also soothes the inflamed skin.
You Will Need
3 drops tea tree oil
2 tablespoons honey
What You Have To Do
Mix the essential oil with the honey and apply this mixture to the affected area.
Leave it on overnight.
Rinse in the morning with lukewarm water.
You can also soak an organic cotton tampon in two to three drops of tea tree oil diluted in one-third cup of warm water. Insert this into the vagina and leave it in overnight.
How Often You Need To Do This
Do this for a few nights before going to bed.
Caution: Tea tree oil is extremely potent. Do a patch test and wait until 24 hours to notice any reaction.
5. Yogurt
A combination of yogurt and honey was found to relieve a few symptoms of yeast infection (8). Another study showed that consuming yogurt could help reduce the spread of Candida fungi  (9).
You Will Need
Plain yogurt
Cotton tampon
What You Have To Do
Dip the tampon in the yogurt and slip it into the vagina. Make sure not to push it in too far.
Leave it in for an hour or two.
How Often You Need To Do This
Repeat this every few hours.
6. Coconut Oil
Coconut oil can help in treating fungal infections caused by drug-resistant Candida strains (10). It showed significant antifungal activity against Candida albicans, which is comparable with ketoconazole (11).
You Will Need
Virgin coconut oil
What You Have To Do
Wash and dry the affected area thoroughly. Use a soft cloth so that you do not irritate the inflamed skin any further.
Apply a thin layer of coconut oil over the area and keep it on.
How Often You Need To Do This
Do this 2-3 times a day.
7. Epsom Salt Bath
Epsom salt is essentially magnesium sulfate. This chemical salt is capable of killing yeast and treating the infection (12)
You Will Need
2 cups Epsom salt
Bathtub (full of warm water)
What You Have To Do
Add the salts to the warm water in the tub and give it a few swirls to dissolve.
Soak in this water for 10 to 15 minutes.
How Often You Need To Do This
Repeat this 3 times a week.
8. Oil Of Oregano
Oregano oil is one of the most potent oils that can keep the infection from spreading from the anus to the vagina as yeast overgrows in the large intestines. Its phenolic components, namely carvacrol and thymol, exert fungicidal effects on the yeast causing the infection (13).
You Will Need
3 drops of oregano oil
A glass of water
What You Have To Do
Add the oil to the glass of water and drink it.
How Often You Need To Do This
Drink this 2 times a day for a week. You can increase the dose to up to 6 drops per glass of water.
Caution: Before using oregano oil for pregnant women and children, please consult your doctor.
9. Aloe Vera
Aloe vera gel can help soothe irritation and alleviate inflammation in the affected area. It also displays antifungal effects on C.albicans (14).
You Will Need
Fresh aloe vera gel
What You Have To Do
Extract aloe gel from a leaf.
Apply this freshly extracted gel in a thin layer over the affected area.
Let it air-dry.
How Often You Need To Do This
Reapply 2-3 times a day.
10. Peppermint Oil
This is an excellent remedy for oral thrush, also called oral yeast infection. Peppermint oil contains compounds that exhibit therapeutic potential against Candida-related infections (15).
You Will Need
2-3 drops peppermint oil
8 oz. of water
What You Have To Do
Mix the oil in the water and swish it around in your mouth for a few minutes. Spit it out.
Rinse your mouth with clean water.
You can also ingest one or two capsules of peppermint oil. Make sure each capsule contains at least 0.2 milliliters of oil. Do this after consulting your doctor.
How Often You Need To Do This
Do this 2 times a day.
11. Green Tea
Green tea contains catechins that strengthen the body's immune system and help it to fight the yeast infection (16), (17). Drinking green tea will quicken the elimination of the yeast from your body. The topical application of green tea can reduce inflammation and soothe the skin in the affected area (18).
You Will Need
Green tea (loose or tea bag)
A cup of hot water
What You Have To Do
Steep the green tea in hot water for a few minutes and strain.
Drink this tea while it is warm. You can add a dash of honey and/or lemon for flavor.
You can also refrigerate the used tea bag and place it on the affected area for 10-12 minutes.
How Often You Need To Do This
Drink 2-3 cups of this herbal tea in a day.
Let us now take a look at the signs and symptoms of a yeast infection.
What are the signs and symptoms of a yeast infection?
Yeast infection is also known as candidiasis. It can occur on any part of the body. It is most commonly seen in the oral parts or genitals. Oral yeast infection, or oral thrush, has the following symptoms:
White patches in the mouth
Difficulty in swallowing food
The signs and symptoms of a vaginal yeast infection are as follows:
Unbearable itchiness in and around the vagina
Swelling, redness, and burning of the affected area
White discharge that looks like cottage cheese but has no smell
Burning sensation or pain while urinating
Pain during sex
If you wish to keep yeast infections at bay or want to treat an infection that doesn't seem to abate, make small changes in the way you eat. Eliminating foods that feed yeast from your diet can make a world of difference while trying to fight a bad case of yeast infection.
If you are susceptible to yeast overgrowth, strike off foods rich in refined carbs and sugars from your diet. It is also recommended to stay away from alcohol. Fermented foods that contain natural probiotics can help eliminate yeast. These include kefir, yogurt, kimchi, sauerkraut, pickles – and any homemade fermented vegetable.
These were a few handpicked remedies to clean up an itchy yeast infection. However, if the condition worsens, consult a healthcare provider immediately.
Frequently Asked Questions
How long do yeast infections last?
When a yeast infection is left untreated, the symptoms do not vanish on their own. They may become worse and cause more complications. Using home remedies or proper antifungals is recommended. Depending on the type of treatment you are using, it may take any time between three to seven days for the infection to clear.
18 sources
Articles on StyleCraze are backed by verified information from peer-reviewed and academic research papers, reputed organizations, research institutions, and medical associations to ensure accuracy and relevance. Check out our
editorial policy
for further details.
Recommended Articles
The following two tabs change content below.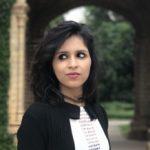 Shaheen holds a postgraduate degree in Human Genetics and Molecular Biology. She is a Geneticist with proficiency in Biotechnology, Immunology, Medical Genetics, Biochemistry, Microbiology, and Genetic Counseling. Her passion for writing and her educational background have assisted her substantially in writing quality content on topics related to health and wellness. In her free time, Shaheen loves to explore the world and the different flavors/cuisines it has to offer. Photography is another hobby she has developed of late.