How To Get Rid Of Oily Skin – 10 Effective Home Remedies + Prevention Tips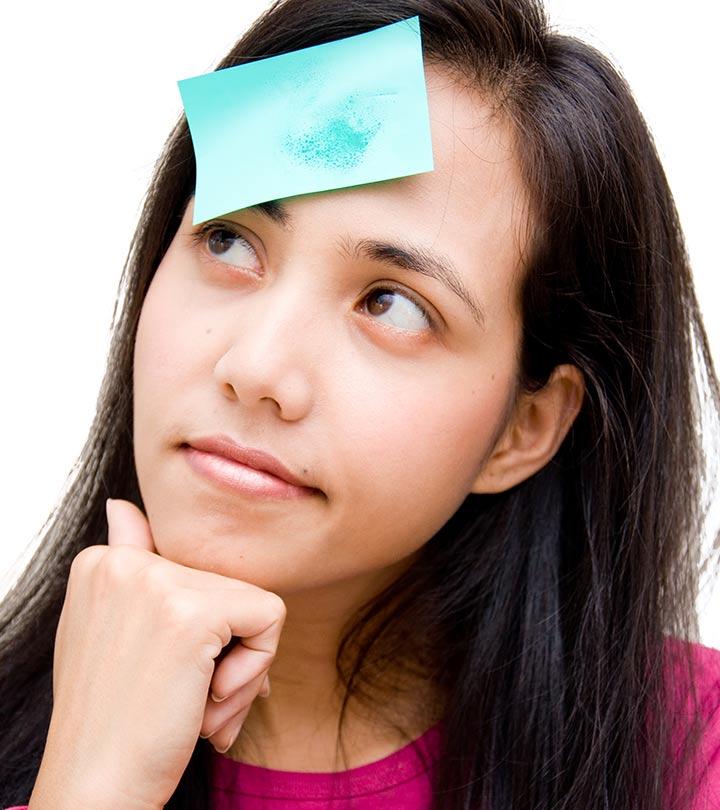 Oily skin is nothing short of a nightmare! Does your foundation melt away within a couple hours of applying it? Does your face tend to become oily within a few minutes of washing it? If you answered yes to these questions, you are aware of the issues oily-skinned people face. Most often than not, your skin has to deal with recurring acne breakouts. If you have been wondering what causes your skin to become oily and if there are any natural ways to tackle this issue, we have the answers! Read on to find out.
Table Of Contents
Why Is My Skin So Oily?
This is one of the first questions asked by a majority of people who have extremely oily skin. Oily skin is a result of overly active sebaceous glands in some individuals. These glands secrete a waxy or oily substance called sebum. While sebum is vital for keeping your skin protected, healthy, and hydrated, too much of it can lead to oily skin and clogged pores. This may eventually result in acne.
Many factors can cause your skin to produce more sebum and become oily. They are discussed right below.
What Causes Oily Skin?
Some common causes of oily skin are:
Genetics – Oily skin usually runs in families. If either of your parents has had a history of oily skin, your skin is also quite likely to be oily.
Age – Adolescents and young adults are known to have oilier skin than the older lot. While this doesn't mean that your skin will become completely oil-free as you age, it will definitely become less oily. Also, oily skin can actually help in slowing down your skin's aging as it keeps the skin moisturized as compared those with dry skin.
Climate – If the climate of the place where you live in is hot and humid, your skin is likely to produce more oil. This is why your skin is oilier in summers as compared to the winters.
Enlarged Pores – Aging, acne breakouts, and weight fluctuations can cause your skin pores to become enlarged. Enlarged pores can make your skin produce more oil. Most individuals with oily skin have large skin pores.
Use Of Wrong Skin Care Products – Some individuals may mistake their combination skin for dry skin and use a lot of heavy creams meant for the latter. This can cause the skin to retain more oil, possibly leading to clogged pores and breakouts.Nowadays, there are specific skin care products available for oily skin, so choose yours wisely.
Wrong Skin Care Routine – Those with oily skin tend to wash their face at the drop of a hat. However, doing this will only give your skin temporary relief. It may, in fact, cause your skin to produce even more oil to make up for the loss.
Skipping Your Moisturizer – Skipping your moisturizer can make your skin dry or oilier faster. Hence, use a light-weight, water-based moisturizer if you have oily skin.
Stress
Any of the above factors or even a combination of them could be contributing to your oily skin.
The common signs and symptoms that characterize oily skin are discussed below.
Signs And Symptoms
The signs and symptoms associated with oily skin include:
Greasiness or shine on the face
Large pores on the skin of the face
Skin that appears thick or rough
Occasional or persistently occurring pimples
Clogged pores
Blackheads and/or whiteheads
Oily skin can be tricky to manage. But, don't worry, we have compiled a list of 10 home remedies that can help you combat oily skin all naturally.
9 Home Remedies For Oily Skin
Natural Remedies To Remove Oil From Face
1. Wash Your Face
Wash your face with warm water and a gentle cleanser,  ideally one that is pH-balanced to prevent over-stripping your skin of needed moisture. Do not overdo the washing, and do not use a cleanser more than twice daily on your skin. Also, avoid using soaps with strong fragrances or moisturizers as these may cause your skin to produce even more oil (1).
You can also use anti-acne products containing salicylic acid, glycolic acid, or benzoyl peroxide as they can help you tackle oily skin issues.
2. Blotting Papers
Carrying blotting papers along is a must for those who have oily skin. Instead of washing your face as soon as you see it turning oily, use a blotting paper to blot out the extra oil from the problematic areas of your face. This also helps your makeup stay in place for longer.
3. Honey
You Will Need
2-3 teaspoons of raw honey
What You Have To Do
1. Wash your hands thoroughly.
2. Using your fingertips, massage raw honey onto your face.
3. Leave it on for 20-30 minutes before rinsing it off.
How Often You Should Do This
You can do this once daily.
Why This Works
Honey acts as a natural emollient. It hydrates your skin and reduces the secretion of oil naturally. Its antimicrobial properties can also prevent acne breakouts (2).
4. Oatmeal
You Will Need
½ tablespoon of ground oatmeal
Water (as required)
What You Have To Do
Mix half a tablespoon of ground oatmeal with a little water to form a thick paste.
Apply the paste all over your face.
Leave it on for 20-30 minutes before rinsing it off with plain water.
How Often You Should Do This
You can do this once daily or every alternate day.
Why This Works
Oatmeal is a powerful ultraviolet absorber that can protect your skin from the sun. It is also a moisturizing, cleansing, and anti-inflammatory agent (3). Oatmeal can help in controlling your skin from producing too much sebum, thus preventing acne. It also reduces redness and irritation.
5. Egg Mask
You Will Need
What You Have To Do
Take an egg and separate the white from the yolk.
Whisk the egg white.
Apply it all over your face and neck using a cotton ball.
Leave it on for 20-30 minutes.
Rinse it off with plain water.
How Often You Should Do This
You can do this 1-2 times a week.
Why This Works
Egg whites can help in firming up your skin by stimulating the human dermal fibroblasts to produce more collagen (4). This can help shrink your pores, thus helping with oil control.
6. Lemons
You Will Need
2 teaspoons of lemon juice
2 teaspoons of water
1 teaspoon of glycerin (optional)
Cotton balls
What You Have To Do
Mix two teaspoons of lemon juice with two teaspoons of water.
If you have sensitive skin, add a teaspoon of glycerine to the mixture.
Apply the mixture to your face with the cotton ball. Leave it on for 20-30 minutes.
Rinse it off.
How Often You Should Do This
You can do this 1-2 times per week.
Why This Works
Lemons are rich in citric acid, which helps shrink the pores and controls sebum production. Lemons also possess antimicrobial properties that help kill the acne-causing bacteria (5).
7. Green Tea
You Will Need
Used green tea bags
What You Have To Do
Take a couple of used green tea bags and refrigerate them for some time.
Dab the cold tea bags all over your face.
Leave the residue on for 20-30 minutes before rinsing it off.
How Often You Should Do This
You can do this once daily.
Why This Works
Green tea polyphenols can help in reducing sebum production and are also beneficial in treating acne (6).
8. Aloe Vera
You Will Need
What You Have To Do
Apply aloe vera gel all over your face.
Leave it on for 20-30 minutes.
Rinse it off.
How Often You Should Do This
You can do this once daily.
Why This Works
Aloe vera exhibits astringent and moisturizing properties that help in toning the skin by reducing the size of the pores (7). This, in turn, can control the oil secreted from your skin.
9. Jojoba Oil
You Will Need
1-2 teaspoons of jojoba oil
What You Have To Do
Wash your hands thoroughly.
Using your fingertips, apply some jojoba oil to your face. Leave it on for 20-30 minutes.
Rinse your face with water.
How Often You Should Do This
You may do this once daily.
Why This Works
Jojoba oil is similar to sebum. It tricks your skin into producing lesser oil and prevents acne breakouts (8).
While these remedies work their magic, here are some additional tips that can help prevent oily skin issues altogether.
How To Prevent Oily Skin Issues
Wash your face twice daily with a mild cleanser and water.
Avoid touching your skin frequently.
Remove all your makeup before going to bed.
Keep your hair away from your face as the dirt and oil from it can make your skin oilier.
Use a pH-balanced toner daily.
Use a toner daily.
Find a skin care routine that works to control oily skin and stick to it.
Use water-based cosmetics.
Avoid eating a lot of greasy foods.
Drink lots of water to keep your skin hydrated.
Oily skin can be managed quite well if you stick to the above tips. However, don't lose hope if none of these remedies or tips seem to work for you. Keep trying until you find the perfect skin regimen that makes a difference to your skin. If the issue persists, visit a dermatologist to find a solution for your oily skin issues.
Do you have oily skin? What do you do to manage it? If you know any hacks that might help other readers, post them in the comments section below.
Expert's Answers For Readers' Questions
How can I stop my face from getting oily throughout the day?
Following any of the above remedies and sticking to the tips will help your skin get better with time. Visit a dermatologist or naturopathic doctor to get to the root cause if nothing helps.
What is the best face wash for oily skin?
Face washes meant for acne-prone skin that contain benzoyl peroxide, salicylic acid, or glycolic acid might help control sebum secretion. You can also use any of the mild cleansers that are specially formulated for oily skin that are pH-balanced to avoid over-drying oily skin.
Does drinking water help oily skin?
Drinking water helps in keeping your body well-hydrated. This reduces the need for your body to secrete too much oil (sebum). Aim to consume half of your body weight (in lbs.) in ounces of water per day. For example, a 160lb person would need 80 oz of fluid per day, that's equivalent to 10 cups.
References
The following two tabs change content below.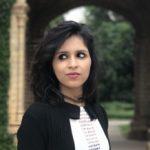 Latest posts by Shaheen Naser (see all)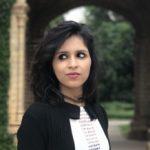 Shaheen Naser
Shaheen holds a postgraduate degree in Human Genetics and Molecular Biology. She is a Geneticist with proficiency in Biotechnology, Immunology, Medical Genetics, Biochemistry, Microbiology, and Genetic Counseling. Her passion for writing and her educational background have assisted her substantially in writing quality content on topics related to health and wellness. In her free time, Shaheen loves to explore the world and the different flavors/cuisines it has to offer. Photography is another hobby she has developed of late.