8 Effective Home Remedies To Treat Dry Nose
A dry nose is no disease or reason for worry, yet it can cause immense discomfort and also pose potential health risks if not attended to. Apart from triggering a sinus attack, it can also cause nagging headaches that do not abate.
The second your nose goes dry or leaky, it transports you to a state of unhappiness and discomfort. In more severe cases, it ends up in vision problems and trouble in breathing. The nose is the first line of defense, and it is absolutely necessary to take care of it to stay healthy. Mentioned below are a few home remedies to get rid of a dry nose. Before we delve into those, let us look at what actually is a dry nose.
What Is A Dry Nose?
A dry nose is basically when the internal nasal passages dry out. This can also cause crusting of the inner nose mucosa (1).
Dry Nose Home Remedies
Here are the most effective home remedies for dry nose you can try to get relief from the condition:
1. Coconut Oil For Dry Nose
You Will Need
Virgin coconut oil
What You Have To Do
Pour a drop or two of coconut oil in each nostril.
How Often You Should Do This
Doing this once a day is enough to alleviate dry nose symptoms.
Why This Works
We are not oblivious to the boundless benevolence of coconut oil. It is used for almost everything and always leaves us dumbfounded with its multifaceted properties. Anointing coconut oil in the nostrils prevents dryness of the nose and lessens the pain since it fills the gaps between the dry cells (2). Be sure not to overdo this remedy.
[ Read: Benefits Of Coconut Oil ]
2. Saline Spray For Dry Nose
You Will Need
1 teaspoon pure salt or sea salt
1/2 cup water
Spray bottle
What You Have To Do
1. Mix the salt with the water and pour this into the spray bottle.
2. Bend your head towards the floor and spritz the salt water a few times into the nasal cavities.
You can also purchase empty nasal spray bottles, and most drug stores will sell saline nasal sprays over the counter.
You can also take some of the saline water in your palm and inhale it so that it reaches as far as possible in the sinus cavities. Blow it out after 10 seconds.
How Often You Should Do This
Use the saline spray three to four times in a day.
Why This Works
Saline or salt water is a simple home remedy for a dry nose, and it can be easily prepared at home. The salt water acts a humidifier and keeps the nasal lining hydrated (3). Follow up this remedy with an emollient to provide quick relief from a dry nose and congestion.
Caution
Do not use table salt as it may contain other additives that can irritate the nasal mucosa further.
3. Vitamin E Oil For Dry Nose
You Will Need
Vitamin E capsules
What You Have To Do
1. Pierce the vitamin E capsule.
2. Tilt your head upwards and pour two to three drops of the oil into the nostrils.
How Often You Should Do This
Repeat this twice a day.
Why This Works
Vitamin E oil is extremely enriching for the skin. It hydrates the nasal mucosa and relieves the dryness effectively (4). Its anti-inflammatory properties and antioxidants fasten the healing process of the nasal passages (5).
4. Olive Oil For Dry Nose
You Will Need
What You Have To Do
Using the dropper, drip a few drops of olive oil in the nostrils.
How Often You Should Do This
Repeat this twice daily.
Why This Works
Olive oil, like coconut oil, hydrates the skin inside the nasal passages, thus alleviating the dryness (6). It also relieves irritation and swelling (7).
5. Sesame Oil For Dry Nose
You Will Need
Organic sesame oil
Dropper
What You Have To Do
1. Tilt your head backwards and pour a drop of sesame oil in each nostril.
2. Inhale deeply so that the oil reaches the internal nasal passages.
How Often You Should Do This
Repeat this twice a day.
Why This Works
The vitamin E content of sesame oil is higher than that of most other oils. It is a great moisturizer for dry skin. In a study conducted in 2001, sesame oil was proven to work better than the saline irrigation method to relieve nasal dryness (8).
6. Steam For Dry Nose
You Will Need
Hot water
A large bowl/basin
A big towel
What You Have To Do
1. Pour the hot water in the bowl.
2. Cover your head with the towel and inhale the steam from the bowl for about 10 minutes.
3. Blow your nose gently after this.
How Often You Should Do This
Inhale steam two to four times a day.
Why This Works
The easiest way to get rid of a dry nose is to inhale steam at regular intervals. This soothing remedy softens the dried mucus in the nasal passages (9).
[ Watch Video: Inhale Steam Helps To Reduce Dry Nose ]
7. Humidifier For Dry Nose
Dryness in the environment can worsen a dry nose and trigger congestion. Maintaining humidity in the room where you spend most of the day is a necessity in frigid weather conditions.
Humidifiers or vaporizers are used to add moisture to the surroundings and will ease symptoms such as irritation in the nose and dryness. In the absence of humidifiers, water filled buckets can be placed near heating systems to create ambient humidity.
8. Sauna For Dry Nose
Who doesn't love a sauna bath? If you can afford that luxury, it is certainly the best way to treat your dry nose and sore muscles. If a sauna bath is out of your reach, simply heat a bath, add a few drops of aroma oil to it and soak in its goodness for a few minutes. Do not stay in long unless you wish to get a leaky nose in exchange for a dry one.
Warning
One remedy that people often tend to resort to for obtaining relief from a dry nose is using petroleum jelly. However, this remedy is not recommended by doctors. Internal application of petroleum jelly has been linked to a type of pneumonia (10). Hence, it is advisable to steer clear of this home remedy.
The above-listed were rather simple home remedies for dry nose, weren't they? You will be surprised to see how effective they are once you try them.
FAQs
1. What causes a dry nose?
The common causes of a dry nose range from air conditioning and dehydration to the side effects of medications such as decongestants and antihistamines.
2. Is a dry nose a serious symptom?
A dry nose results in nasal irritation, itching, swelling, wheezing, and bleeding from the nose. When this dryness lasts for more than 10 days, it is advisable to consult your doctor as it may indicate serious underlying conditions, such as Sjogren's syndrome. Also, if you experience symptoms related to infections such as high fever, nonstop bleeding, and lethargy, consult your doctor immediately.
3. What are the potential complications of a dry nose?
The potential complications of a dry nose include dry skin, blurred vision, skin rashes, wheezing, and other breathing problems.
4. What to eat and avoid to relieve a dry nose?
Drink enough fluids! Depletion of body fluids makes the body tissues dry. Plenty of water is required to make the nasal tissues work efficiently. Drink a minimum of eight to ten glasses of water per day.
Having hot and spicy food or liquid items, for example, chicken soup, can moisten the nostrils and give you some relief.
Reduce your caffeine, alcohol, and salt intake as these are dehydrating agents. When combating a dry nose, these are best avoided.
Cut down on any medication that increases the dryness by consulting your doctor. Medications tend to dehydrate the body, which often causes the dry nasal passages. Keep your body properly hydrated if you need to take a high dose of medicine due to any existing illness.
Along with these home remedies, a diet rich in protein is recommended as it helps in fighting the infection. In case of any side effects, stop using the particular remedy and try a milder one. In case the condition progresses to bleeding and breathing troubles, consult your doctor immediately. Don't forget, it is easier to prevent an illness than to cure it!
Recommended Articles

The following two tabs change content below.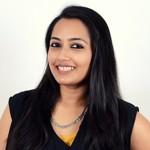 Latest posts by Kushneet Kukreja (see all)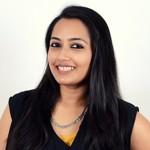 Kushneet Kukreja
She is a Biotechnologist, what we in normal English would call Scientist. While she is an expert in experimenting, she also holds an exceptional talent in juggling words and churning out content with just the right amount of sass added to it. When not saving the world with her articles, she likes to hang around with her Siberian Husky (because, aren't dogs the best?). In her spare time, she likes a little 'jibber-jabber, full of chatter' time with her friends. So, what gives her the energy to do all this? If you ask her, she would say,"My cup of sanity - an extra large mug of coffee!"