Skin Cancer – Symptoms, Types, Causes And Home Remedies + Diet Tips
Did you have any idea that cases of skin cancer are on the rise like never before? In fact, studies point out that 1 in every 5 Americans develops skin cancer. This piece of information might make you a little anxious – we understand. But there is a good news as well. Most types of skin cancer are treatable, especially when identified early. Some skin cancers can also show improvement with the help of some natural remedies. How? Let's find out to treat skin cancer with some effective home remedies.
Table Of Contents
What Is Skin Cancer?
Skin cancer is the locally destructive malignant growth of the skin cells. It usually originates from the epidermal cells that make up the outer surface layer of the skin. A majority of skin cancers do not spread to other parts of the body or become life-threatening.
You must be surprised to know that skin cancer is classified into various types.
Types Of Skin Cancer
This type of skin cancer accounts for about 20% of all skin cancers. It is quite common in immunosuppressed individuals. These cells are located right below your skin's surface and function as its inner lining.
Basal cell carcinoma is the most commonly occurring skin cancer in the world. Basal cells sit right beneath the squamous cells and are responsible for producing new cells.
Melanoma, merkel cell carcinoma, atypical fibroxanthoma, cutaneous lymphoma, and dermatofibrosarcoma are the lesser common types of skin cancer.
The onset of skin cancer can be usually characterized by the following symptoms.
Symptoms Of Skin Cancer
A few of the early signs of skin cancer to look out for are:
An unhealing sore
Spread of the mole pigment to the surrounding skin
Redness or a swelling beyond the border of a spot or mole
Itchiness, tenderness, or pain
Bleeding, oozing, or lumpy moles
Some of the common symptoms that may accompany basal cell carcinomas are:
Red, pink, pearly, or translucent bumps on the skin
Appearance of pink skin lesions that are crusted in the center and raised along the border
A white or yellow waxy area with an undefined border that resembles a scar
The symptoms associated with squamous cell carcinoma include:
Persistent red patches on the skin that bleed easily
Open sores or wounds that do not heal for weeks
A raised growth in the skin with a rough surface that is indented in the center
A wart-like outgrowth
There is also an ABCDE rule that helps you understand the common signs of melanoma. You must keep a check on the moles or spots on the skin and inform your doctor if you observe any of the following features:
Asymmetry (A) – Half of the mole doesn't match the other half.
Border (B) – Irregular, ragged, or blurred mole edges.
Color (C) – A difference in the color of the moles or the color is not the same all over.
Diameter (D) – The spot is larger than 6 mm in width.
Evolving (E) – A change in size, shape, or color of the mole.
Although some melanomas may not fit the above rulings, it is important to inform your doctor if you observe any of the above changes to your moles.
It is better to steer clear of skin cancer by taking the necessary precautions, and that is possible only when you have a fair idea about its causes. The following are some of the most common causes and risk factors for skin cancer.
Causes And Risk Factors For Skin Cancer
Skin cancer is caused by mutations (errors) in the DNA of the skin cells that cause uncontrolled cell proliferation.
These mutations may be caused by:
Ultraviolet radiation found in sunlight
Exposure to toxic substances
An autoimmune disorder
Some risk factors can further increase your risk of developing skin cancer. They are:
Fair skin, as it tends to have lesser pigmentation or melanin, offering less protection from the sun's harmful ultraviolet rays
A history of sunburns during one's childhood
Too much exposure to the sun
Sunny or high altitude climates
Moles that look abnormal
Skin lesions like actinic keratoses
A family or personal history of skin cancer
Exposure to medical treatments like radiation
Exposure to certain compounds like arsenic increases your risk of developing skin cancer
You must already be familiar with a wide range of conventional treatments for cancer. While these treatments may cure you of skin cancer, they often cause moderate to severe side effects. Here's where natural treatments come into play. Given below are some home remedies that are effective in assisting the treatment of skin cancer. These remedies alone may also give significant results against skin cancer.
How To Cure Skin Cancer Naturally
Home Remedies To Treat Skin Cancer
1. Essential Oils
a. Frankincense Oil
You Will Need
A few drops of frankincense essential oil
What You Have To Do
Take a few drops of frankincense essential oil on cleansed fingers.
Gently apply the mixture to the lesions.
Leave it on and allow it to dry naturally.
How Often You Should Do This
You must do this 2 to 3 times daily.
Why This Works
Frankincense oil is derived from an aromatic tree resin called frankincense. A study published in Biomed Central in 2009 proved the efficiency of frankincense oil in inducing apoptosis of tumor cells (1). Hence, this oil is a great option for treating cancerous tumors on the skin as well.
b. Myrrh Oil
You Will Need
6-7 drops of myrrh oil
1 teaspoon of coconut oil
What You Have To Do
Mix 6 to 7 drops of myrrh oil with a teaspoon of coconut oil.
Apply this mixture to the affected skin.
Allow it to dry naturally.
How Often You Should Do This
Do this at least twice daily.
Why This Works
Myrrh oil induces apoptosis of cancer cells due to its potential anticancer activities. The same was also proved in a study published in a journal named Oncology Letters (2).
2. Coconut Oil
You Will Need
1 tablespoon of virgin coconut oil
What You Have To Do
Consume a tablespoon of virgin coconut oil every morning on an empty stomach.
You can also apply coconut oil to the moles, lesions, or other affected areas.
How Often You Should Do This
Do this once daily until you notice an improvement in your symptoms.
Why This Works
Coconut oil has a rich antioxidant profile and is also a great source of medium-chain fatty acids like lauric acid. According to a study published in the journal Cell Death Discovery, lauric acid activates certain signals that prompt apoptosis of cancer cells (3). Thus, coconut oil can also be used to help with skin cancer.
3. Apple Cider Vinegar
You Will Need
1 tablespoon of apple cider vinegar
1 glass of water
Honey
What You Have To Do
Add a tablespoon of apple cider vinegar to a glass of warm water.
Add some honey to this solution and mix well.
Drink this mixture.
You can also apply some of the solution to the affected area for added benefits.
How Often You Should Do This
Follow this remedy 1 to 2 times daily.
Why This Works
All kinds of vinegar, including apple cider vinegar, contain acetic acid. The potential of acetic acid to deprotonate in the stomach and form acetate ions hints at its antitumor activities. This is because acetate, by itself, is known to inhibit proliferation and motility of cancer cells (4), (5).
4. Eggplant Extract
You Will Need
A medium-sized eggplant
1-2 tablespoons of vinegar
Cotton swabs
What You Have To Do
Take a medium-sized eggplant and mince it to form a thick paste.
Add one or two tablespoons of vinegar to it.
Refrigerate this mixture for three days in a closed jar.
After three days, take some of the eggplant mixture on a cotton swab.
Apply it directly to the lesions.
You can also wrap a sterilized gauze around it.
How Often You Should Do This
You must do this multiple times daily for quick results.
Why This Works
Eggplants contain a compound called solasodine glycosides. A topical formulation containing this compound is noted for its efficiency in treating malignant and premalignant skin lesions without any side effects (6).
5. Turmeric
You Will Need
2 teaspoons of turmeric powder
Water (as required)
What You Have To Do
Take one to two teaspoons of turmeric powder and add a little water to it to make a thick paste.
Apply this paste to the affected area.
Leave it on for 20 to 30 minutes before washing it off with water.
You can also add a teaspoon of turmeric powder to a glass of milk and consume it daily.
How Often You Should Do This
Apply the turmeric paste to your skin 3 to 4 times daily.
Why This Works
One of the most significant compounds in turmeric is curcumin. Curcumin is a powerful antioxidant that exhibits anticancer properties. It has an antiproliferative effect on cancer cells and is efficient against head and neck squamous cell carcinoma (7).
6. Vitamin C
You Will Need
1 teaspoon of pure vitamin C crystals
1 ounce of water
Cotton swabs
What You Have To Do
To a teaspoon of pure vitamin C crystals, add an ounce of water.
Add a little more vitamin C if necessary until there is no more water for it to dissolve in.
Using a cotton swab, apply this mixture directly to the skin tumor.
Cover the tumor with a band-aid and remove after 2 to 3 hours.
How Often You Should Do This
Do this 2 to 3 times daily until the tumor falls off.
Why This Works
Vitamin C has powerful antioxidant properties that are extremely beneficial for your skin (8). It helps fight free radical damage caused by sun exposure and offers protection against photocarcinogenesis (9).
7. Baking Soda
You Will Need
1-2 teaspoons of baking soda
Water (as required)
What You Have To Do
Add a few drops of water to one to two teaspoons of baking soda.
When a thick paste forms, apply it immediately to the tumor.
Leave it on for 30 to 60 minutes and wash it off.
You can also add a teaspoon of baking soda to a glass of water and consume it daily.
How Often You Should Do This
You must apply baking soda to the affected skin multiple times daily.
Why This Works
The alkalinity of baking soda can help increase the pH of your skin tumor. This shift in pH inhibits metastasis and also helps improve the tumor's response to other cytotoxic agents (10), (11).
8. Flaxseeds
You Will Need
1 tablespoon of powdered flaxseeds
1 glass of warm water
Honey
What You Have To Do
Add a tablespoon of powdered flaxseeds to a glass of water.
Mix well and add some honey to it.
Drink the mixture.
Alternatively, you can also add flaxseeds to your favorite smoothie or other dishes.
How Often You Should Do This
You must do this 1 to 2 times daily.
Why This Works
Flaxseeds are rich sources of strong antioxidants called lignans. These compounds help in inhibiting metastasis of cancer cells and prevent the growth of secondary tumors (12).
You can confidently rely on the above remedies to treat skin cancer symptoms. However, you must know that your diet also plays a significant role (in addition to a few other lifestyle choices) in combating skin cancer.
Diet Chart
Here is a list of foods known for their potential to fight skin cancer.
Best Foods For Skin Cancer
Dark green vegetables and oranges (powerful antioxidants)
Fish rich in omega-3 fatty acids like sardines, salmon, and mackerel
Antioxidant-rich herbs like rosemary, sage, parsley, and basil
Foods rich in vitamins A, C, and E, such as nuts, citrus fruits, milk, egg yolk, and mozzarella cheese
There are always some foods whose intake must also be restricted to accelerate your healing.
Foods To Avoid
Vegetable oils rich in omega-6 fatty acids
High doses of nutrient supplements
Junk foods
Processed meat
Alcohol
Additives and sugar
It is best to take the necessary precautions you can to treat as well as prevent the recurrence of skin cancer. Since you already have a good idea about the diet and remedies that can be used to treat this condition, it is now time to have a peek at some lifestyle changes you can make to steer clear of skin cancer permanently.
How To Prevent Skin Cancer
Avoid the sun between 10 am to 4 pm.
Avoid sunburns.
Avoid tanning or using tanning beds.
Apply a sunscreen 30 minutes before exposure to the sun. Reapply the sunscreen every 2 hours or soon after swimming or excessive sweating.
Wear protective clothing, hats, and sunglasses while going out in the sun.
Keep newborns out of the sun.
Examine every nick and corner of your skin every month for symptoms of skin cancer.
Visit a skin specialist annually for getting your skin examined professionally.
Despite the efficiency of the tips and remedies discussed in this article, it is safer to keep in touch with your doctor. It will help you understand your condition better.
Did you find this post helpful? Give us your feedback in the comments box below.
Expert's Answers For Readers' Questions
What are the treatment options for skin cancer?
Topical therapies that use biological agents like interferon and imiquimod are commonly used to treat skin cancer. In some cases, surgical intervention, chemotherapy, or radiation might also be required. If you are looking for natural alternatives, any of the above remedies can help.
How long does it take to treat skin cancer?
If you are getting the tumor on your skin surgically removed, it may take 2 to 3 hours or more. And for natural treatments to work, it may take a few weeks or months.
What type of doctor treats skin cancer?
Most skin cancers are treated by dermatologists. But if the cancer is in the advanced stage, you might need to visit a surgical oncologist.
What is the blue light treatment for skin cancer?
Blue light treatment is used to activate a drug called aminolevulinic acid. This drug is directly applied on the affected area to treat a skin condition called actinic keratosis that has the potential to become cancerous if left untreated.
Which age group is most affected by skin cancer?
Although skin cancer is observed to occur mostly in individuals aged 60 or above, it can also be seen in young adults who might have spent a lot of time in the sun during their childhood.
Recommended Articles:

The following two tabs change content below.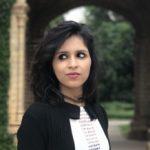 Latest posts by Shaheen Naser (see all)