8 Effective Homemade Face Packs & Masks To Treat Blemishes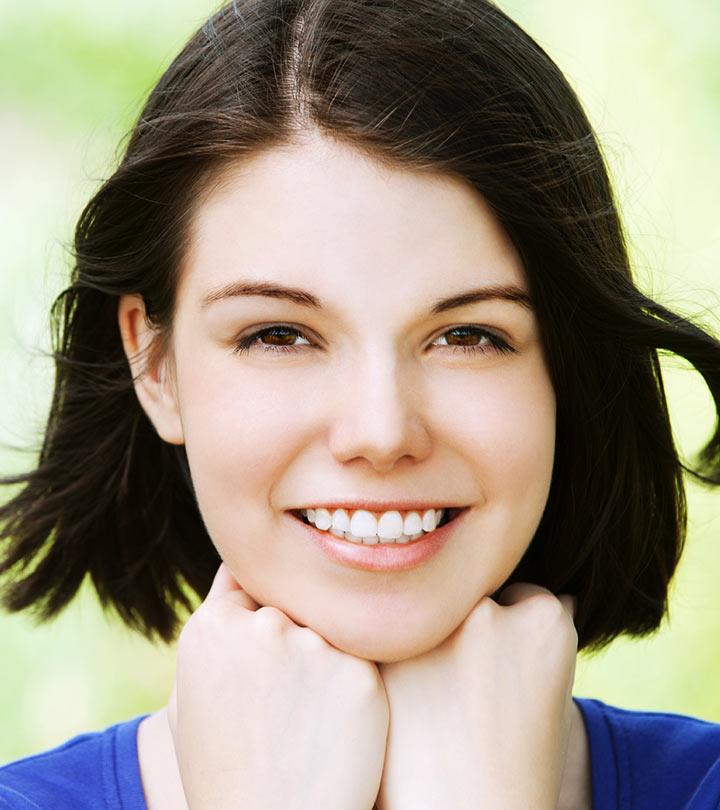 People say that girls are complicated. Well, my question is how can we be simple when our problems never seem to end?
When we enter teenage, we start having so many problems and along come complaints. We get to deal with acne and pimples. And when we think we are over acne and pimple problem, a new irritation appears – blemish! Blemishes are the marks that lessen our beauty. There are several treatments that claim to cure blemishes such as laser removal and surgeries. Markets are flooded with magic claiming blemish balms too but this couldn't be affordable for everyone and might not suit many skin types too. Why should we take a risk?
Rush to your kitchen and pick some ingredients. These ingredients can do wonder on your skin by clearing out those ugly blemishes and spots left by acne.
Home Remedies For Blemishes On Face
Some of the best home remedies for blemishes on the face or skin are as follows.
1. Potato Pack
Potatoes have lightening properties. These are easily available and are cheap. To make a paste of potato, you will need to first extract the juice out of it and then mix it properly with gram flour. For best results, apply more of this paste onto the blemishes and leave on for about 20 minutes. Then wash it off with warm water and then splash your face with cold water or rub ice cubes on the skin in order to close the pores. And then finally apply moisturizer. Use this pack on a periodic basis to obtain the best results.
2. Tomato Pack
Tomatoes are also known for their lightening properties. These work wonderfully on removing blemishes. To make a pack of tomato, you will first need to grind the tomato and then add honey to it. Mix it properly. Honey has a lot of moisturizing properties. After the paste is formed, apply it evenly on your skin and leave on for about 20 minutes. Wash it off gently with lukewarm water and then moisturize.
[ Read: Acne And Pimples ]
3. Almonds And Milk
This homemade face mask for blemishes works wonderfully. Soak seven to eight almonds for about 12 hours before you grind them, and add a little bit of milk. Apply it evenly and leave it on overnight if you want the best results. Next morning, wash it off with cold water and moisturize. Use it on a daily basis for faster results.
[ Read: Apple Face Packs For All Skin Types ]
4. Orange Peel Pack
To make this pack, you will need to mix ground orange peels, lemon powder, yogurt, and honey. Mix them properly and then apply the paste on the blemish area. Leave it on for about 20 minutes and then wash it off with lukewarm water. Splash cold water on your face or apply ice cubes in order to close the pores. Then you can moisturize. Use this face pack on a periodical basis to get the best results.
[ Read: How To Do A Facial At Home? ]
5. Mint Leaves
This pack is very easy to make. All you need is mint leaves and fresh water. Grind the mint leaves properly and then add a few drops of fresh water to make a paste. Once the paste is made, apply it evenly on your skin. Apply a thicker layer on the blemishes and leave it on for about 20 minutes. Then wash it off with lukewarm water and apply ice cubes or splash cold water to close the pores. Gently pat your skin dry and moisturize. Continue using this pack on a periodic basis to get the best results.
6. Strawberries
Who wouldn't like to munch some fresh strawberries? Not only good in taste, but strawberry is also a wonderful skin-friendly fruit that contains an abundant amount of antioxidants and Vitamin C. This makes a juicy beauty blemish clearing mask that can help you get rid of those blemishes. Simply take a couple of fresh ripe strawberries and mash them with diluted lemon juice. Spread this mixture all over your facial skin and relax for 20 minutes. Wash off wish fresh water after 20 minutes and pat dry.
This strawberry mask treatment, when followed regularly, removes the blemishes, spots, and dark patches. If your skin type is dry, add a dash of honey to this blemish removing yummy strawberry pack. Twice a week is recommended.
7. Holy Basil
When it comes to herbal remedy for blemishes, the first thing that strikes on mind is basil. It is a wonderful herb that can provide your skin a cooling sensation with lots of goodness. The holy basil leaves can be simply collected and crushed to a paste to make a quick blemish mask. Apply this paste on your face and leave it on till it is almost dry. Wash off with water and pat dry.
However, you can add few drops of rose water to this paste to enjoy the refreshing herbal feel. So isn't that a quick mask? Use this mask at least thrice every week to experience the wonder. You would be the owner of clean and clear, blemish free glowing skin within few weeks.
8. Lemon And Orange
Citrus fruits are very effective when it comes to clearing scars, and they do clear out all the blemishes if used in a proper way. Oily skin type possessors would be delighted with citrus juices as it naturally improves the skin texture and controls excess oiliness.
To get rid of your blemishes fast, take a teaspoon of orange juice and lemon juice and mix them together. Add a few drops of rose water to this juice mixture to balance its acidity. Now using a soft cotton pad, gently apply this fruit serum on your face and leave on for 15 minutes. Let the fruit acids work on your skin and naturally peel the blemishes and dead skin cells. Wash off with cold water and pat dry.
This process can be followed every other day to achieve that younger radiant skin without any traces of blemishes. Try and use these home remedies for blemishes on face.
Which one worked effectively for you? Leave with us your feedback after using them!

Recommended Articles
The following two tabs change content below.