11 Effective Makeup, Beauty & Fitness Secrets From Sunny Leone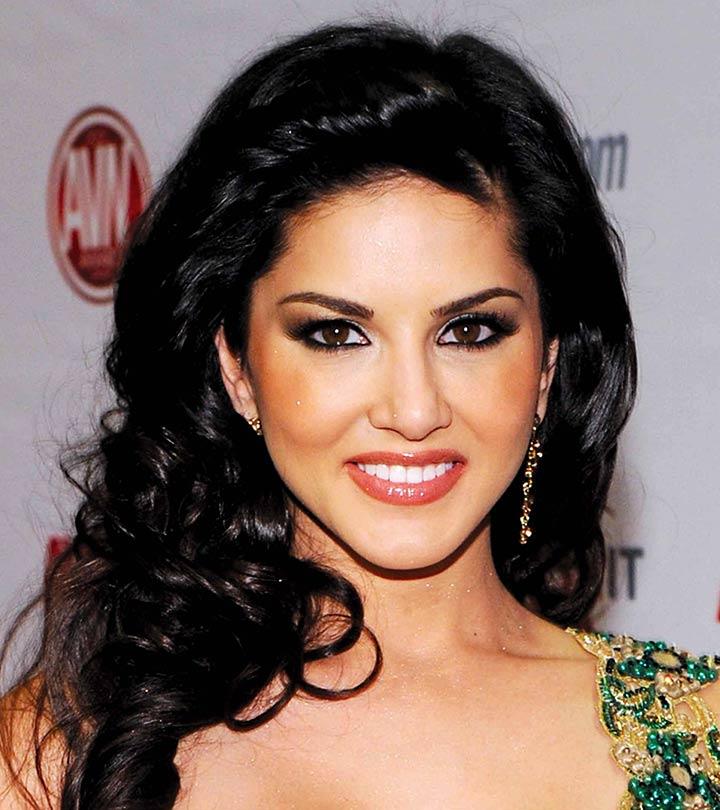 "A beauty is a woman you notice; a charmer is one who notices you."- Adlai E Stevenson
The erstwhile US politician's quote applies to modern day stunner and bombshell, Sunny Leone. With her fresh beauty and curvaceous body, Sunny has managed to capture the hearts of billions of people around the world.
She is envied for her toned physique and good complexion, which she is able to maintain even after leading a hectic lifestyle. She travels frequently from India to the US. Sunny Leone herself famously quoted, "There are no perfect bodies, there are only fit bodies."
Sunny Leone's Fitness Secrets:

Let us take a look at a few tips that Sunny Leone has shared with her countless fans. Why not try and incorporate them into our lifestyle!
1. With her toned body, it is anybody's guess that she suggests everyone to visit the gym. To keep herself fit, she visits the gym at least 2 to 3 times a week
2. While traveling, she prefers practicing yoga and pilates.
3. She is lucky to have her own personal on-call gym buddy-her husband. He is her manager too, and is always there to motivate her even when she wants to skip the gym.
4. She opts for cardio and performs a routine including squats and lunges for those toned glutes and thighs.
Nutrition Tips:

Apart from exercises, her beauty secret also lies on the kind of nutrition she is getting from the diet. Let's have a look:
5. She is a coffee aficionado and takes her coffee black or with non fat cream, which she gets from her shopping trips abroad. In fact, her freezer is fully stocked with these antioxidant and diuretic beans. Coffee has long been touted to have antioxidant properties, and is a perfect pre and post workout drink.
6. She opts for a lot of fruits and vegetables. Salads are her preferred snack. The fiber and water content in salad fills up the tummy. She avoids heavy dressings such as ranch and mayo, and opts for light vinaigrettes instead.
7. She believes in snacking between meals on healthy 100 calorie snacks to avoid mindless grazing.
8. She is a believer in the "8 glasses of water a day mantra" and is often found carrying a water bottle to guzzle up.
9. She tries to eat healthy, incorporating vegetables and milk in her every day diet.
Lifestyle Tips:

Sunny is quite the entrepreneur with her own empire in the US. She has even dabbled in direction. She has many ventures and is actually an example of beauty with brains. Here are a few tips that Sunny has provided for her fans to help them become successful and happy in their lives.
1. Self Confidence:
Sunny has a controversial background. Yet, she has never been ashamed of the fact. She is quite proud of her past and says that she has learnt many things from it. Her message is clear – "Take pride in your work." Confidence works wonders and boosts your morale. If you are confident, you will be able to overcome any self-limitation. And actually you will accomplish much more than you ever thought. She states, "Let your confidence shine bright in your attitude and your body language."
2. Positive Attitude:
She has maintained a positive attitude throughout her sojourn into the Hindi film industry. Coupled with her patience, this has allowed her to become one of the hottest starlets in B town today. She has made a successful name for herself. We can all learn the lesson that whatever be the difficulty, it can be handled with positive spirit, self-confidence and a patient attitude.
Hope these tips will help you make a positive change for a better life. Leave us your opinion in the comments section.
The following two tabs change content below.