10 Best Medicines For Hair Growth With Good Results (2022)
Treatment options that strengthen your hair from roots and prevent hairfall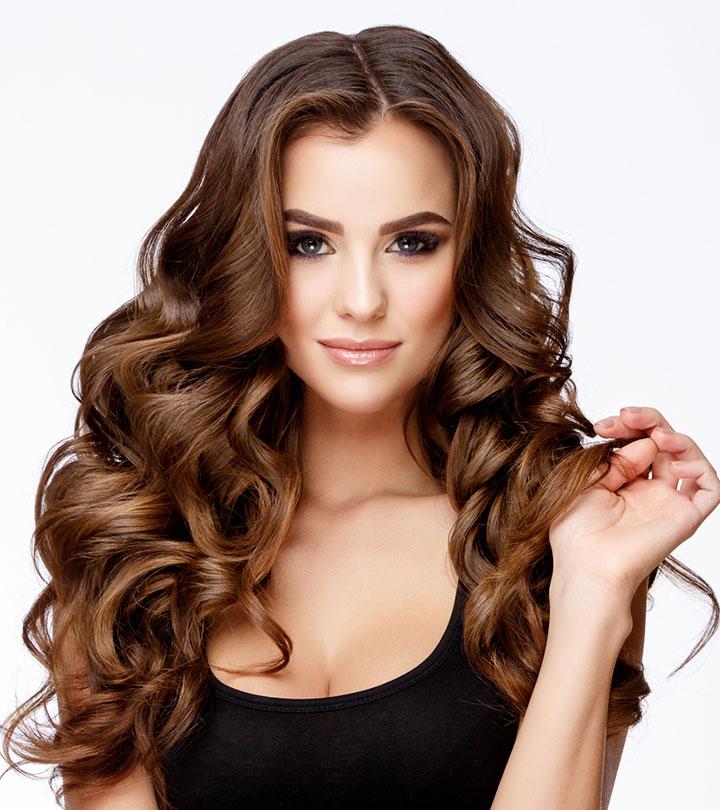 You may be surprised to know that there are some medicines for hair growth out there. Hair growth takes time. Anxiety, pollution, and other internal and external factors can all have an impact on hair growth. Luckily, there are a variety of treatments available, including medicines, to stimulate hair growth and minimize hair loss. These medications are known to strengthen the hair as well as reduce hair loss and encourage hair growth. We will look at the best medicines for hair growth in this article. Keep reading to learn more!
Best Medicines For Hair Growth
The top 10 medicines for growing strong and healthy hair are listed below:
1. Cortisone
Cortisone is a steroid. This medicine for hair regrowth is potent and has shown effective results when taken in the form of injections directly on the scalp (1).
Note: Oral steroids don't promote hair growth. Instead, they may cause complications, and topical application may cause irritation and contact dermatitis. Hence, injections are used to treat alopecia areata.
2. Minoxidil
Minoxidil is a popular medicine for promoting hair growth (2), (3), (4). The commercial name of this medication is Regaine, and it contains 5% minoxidil. However, this medicine takes months to show positive results when used diligently. It is important to note that this medicine works temporarily, and hair fall reoccurs whenever the use of the medicine is stopped. Also, prolonged use of minoxidil may cause contact dermatitis, itching, and rashes.
Stylecraze Says
Do not use Minoxidil if your skin on the scalp is injured, swollen, red, or infected. This may lead to over-absorption of the medicine and cause dryness.
3. Finasteride
Finasteride is another medicine that works on the lines of minoxidil and is more effective in cases where men get bald (5), (6). This medicine promotes hair growth in the crown region and even helps in preventing a receding hairline.
Note: Finasteride should be taken under a doctor's supervision after baseline investigations. Also, contraception is necessary while on treatment.
4. Rosemary Essential Oil
Rosemary extracts and essential oil have been shown to aid hair growth in multiple studies (7), (8), (9). Apply rosemary essential oil to the scalp to enhance the blood flow in the scalp, which eventually promotes hair growth.
5. Kalium Carbonicum
Kalium carbonicum is a homeopathy medicine that is generally prescribed for preventing the thinning and drying of hair.
6. Silicea
Another effective homeopathic medicine for promoting hair growth is Silicea (10). It is usually prescribed for baldness and brittle hair and nails. It can also help treat dandruff.
Worrying about the slow growth of your hair or maybe excessive shedding? These can help!
7. Nioxin Vitamins
The Nioxin Recharging Complex Hair Growth Supplement is a blend of multiple nutrients, including vitamin A, biotin, iron, copper, silicon, and zinc that provide nourishment to hair support healthy hair growth. As we are aware, the lack of key vitamins and minerals in the diet can lead to hair fall. Nioxin supplements help provide your body with vital nutrients that aid hair growth.
8. Diphenylcyclopropenone (DPCP)
This medicine is topically administered to the scalp and has shown to promote hair growth (11), (12). It is available in liquid form and has to be applied once a week to strengthen the hair roots and should be used strictly under a doctor's supervision.
9. Licorice Extracts
This Ayurvedic medicine showed promising results in enhancing hair growth if used diligently (13), (14). Though available in the form of capsules, it can be applied topically as well. It is reasonably priced and excellent for growing good quality hair.
Stylecraze Says
You can also use licorice essential oil to massage your head. Dilute it with jojoba oil before using it on the scalp.
10. Sage Tea
A combination of herbs that included sage was found to enhance hair density and growth (15). Sage can also help reduce dandruff (16). This tea is readily available, and you can wash your scalp with it for better results.
Note: Sage tea may cause scalp irritation, so do a patch test before using it on your hair.
Infographic: Useful Tips For Taking Care Of Your Hair
Consuming medicines for hair growth may not always give good results. You need to take extra care of your hair and follow a proper hair care routine to improve your hair health and prevent breakage. The products you use on your hair, the way you use them, the water you use to wash it, and the number of times you wash it in a week can make a big change in your hair health.
Check out the infographic below to learn more useful tips for taking care of your tresses.
Hair fall is a common issue faced by many. There are several ways to solve this issue and boost hair regrowth. The medicines discussed in the article will help you improve your hair health and stimulate hair growth. However, popping pills and using hair oils and gels alone cannot offer good results. You may have to follow a proper hair care routine and consume a healthy diet for the best results. Always consult a doctor before you start taking these medicines. Do not self-medicate as it may cause adverse effects.
Frequently Asked Questions
Is a vitamin E capsule good for hair?
Yes. A research study showed that tocotrienol, a compound of the vitamin E family, can help boost hair growth by the end of 8 months of supplementation. When compared to people who don't take this supplement, people taking vitamin E capsules of about 100 mg per day can show 34.5% increase in hair growth (17).
Is aloe vera good for hair?
Yes. Studies have found that aloe vera helps reduce scalp itchiness, dandruff, and hair fall. It may boost hair strength as well (18).
Can onion juice regrow hair?
Yes. Studies show that crude onion juice application for about 6 weeks may help regrow hair and boost hair growth, especially for men (19).
Does rice water grow hair?
Yes. Rice water contains beneficial compounds that help boost hair growth, reduce inflammation, and prevent hair fall (20).
Sources
Articles on StyleCraze are backed by verified information from peer-reviewed and academic research papers, reputed organizations, research institutions, and medical associations to ensure accuracy and relevance. Check out our
editorial policy
for further details.
The following two tabs change content below.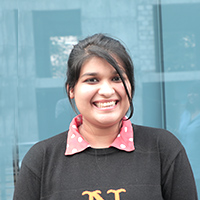 Anjali specializes in hairstyles and hair and skin care and has written over 200 articles in these domains. Her philosophy...
more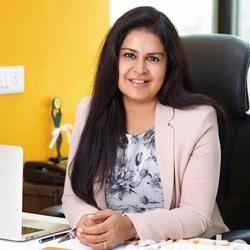 Dr. Madhuri Agarwal
(MBBS, MD )
Dr. Madhuri Agarwal is an aesthetic dermatologist with over 16 years of experience and the Medical Director & CEO of...
more