9 Exciting Asanas That Will Tone Your Inner Thighs In A Matter Of Days
A selection of strengthening yoga poses you can practice to tone and shape your legs.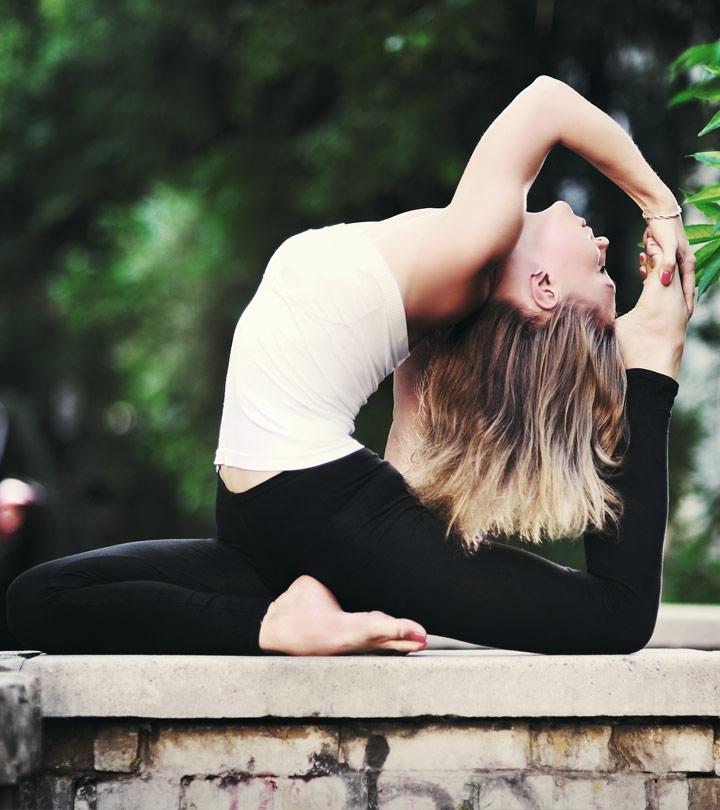 Women are constantly conscious about their weight, whether it's because their arms are ballooning or because their hips are interfering with their ideal figure. But, the adductors or inner thighs, are also an important muscle group that plays a role here. Thankfully, there are yoga poses for inner thighs that you can do regularly to tone them.
Most women work on toning their saggy inner thighs, and while most men don't worry about it, they should be. If you feel discomfort in your knees, hips, ankles or, lower back, you should pay extra attention to this area of your body. It's also one of the few regions where you may exercise to eliminate aesthetic complaints while simultaneously getting rid of pain and preventing future ones. The inner thighs and the glutes are toned and activated by exercise. The importance of discussing the glutes and thighs together is that while working on the adductors to generate and maintain stability and balance around the hips, the glutes must also be activated. The inner thighs come into emphasis for a variety of reasons, including toning and pain.
The inner thighs are frequently overlooked, and as a result, they are weak and tight, which are two major causes of pain and discomfort. Also, if you assume that doing simple lunges can assist you in stimulating your inner thighs, you are mistaken. Yoga can help you in toning them in the right manner. Keep reading to know more!
Did You Know?
An imbalance in estrogen levels may trigger the deposition of inner thigh fat (
1
).
How Yoga Can Help Strengthen And Tone The Inner Thighs
To work your inner thighs, you must not only work on strengthening them, but also on stretching them so that the mobility is improved. The moves you pick need to both stretch and strengthen the area. Keep in mind that the strengthening must be done in the full range of motion.
These asanas will help you improve the range of motion, and maintain it as you work on toning and strengthening the muscles. In our usual workouts, we only spend all our time stretching and lifting through a very limited range of motion. These cause the muscles to tighten more.
Yoga gives you the right combination of stretching and strengthening, while offering a wide range of motion as well, and this works incredibly for your inner thighs.
9 Effective Poses In Yoga For Inner Thighs
Garudasana
1. Garudasana
The Garudasana or the Eagle Pose is a powerful asana that works beautifully towards toning and strengthening your limbs. As you focus your attention on balancing in the pose, your inner thighs work over time to hold the balance. This helps to strengthen and tone them. This asana also activates the glutes and gives your legs a good stretch, alleviating the pain and releasing the trapped stress.
To know more about this asana, click here: Garudasana
2. Natarajasana
The Natarajasana is one of the most graceful yoga poses. It is almost as if you are a part of a beautiful dance recital. However, it takes patience and practice to perfect this pose and imitate that grace as you strive to attain balance. Your leg muscles need to work over time to support and balance yourself. If you notice properly, one leg is stretched out in this asana, and, in the process, your inner thighs are worked upon. They get a thorough stretch and remain active even after you finish with the practice.
To know more about this asana, click here: Natarajasana
3. Tittibhasana
4. Anjaneyasana
The Anjaneyasana is a low lunge and is one of the bestyoga poses for inner thighs reduction. Lunges mainly work on the muscles of the inner thighs. They give them a deep stretch and open them up thoroughly, making sure all the trapped stress is released, and the muscles are loosened. The low lunge is an integral asana when it comes to toning your inner thighs. It is increasingly beneficial if you incorporate a pulsing action when you do this asana.
5. Gomukhasana
The Gomukhasana or the Cow Face asana is also among the most versatile yoga asanas. It has many health benefits. Although this asana has both hand and leg movements, when it comes to toning the inner thighs, it is only the leg movement that we are concerned about. If you look closely, one knee is stacked over the other. It might look easy, but it is quite challenging. As you work towards perfecting the stacking, your inner thighs are toned and massaged.
To know more about this asana, click here: Gomukhasana
6. Rajakapotasana
The Rajakapotasana is one of the most effective yoga stretches for inner thighs as it opens up the chest and gives your legs a good stretch. Your inner thighs particularly benefit from this asana. As you place them in the front, they are folded in a way that the inner thigh is thoroughly stretched. When you lift the back leg, its weight rests upon your inner thigh, thereby strengthening it. This asana truly tones the area in a full range of motion.
7. Malasana
 The Malasana is a squatting pose. It works so well to tone your buttocks and thighs. A squat is an important exercise to work your thighs. Your inner thighs get stretched and strengthened as you practice this asana. You will feel uncomfortable at first, but as you ease into the asana, you will enjoy that deep stretch in your inner thighs, and you will feel the muscles loosen.
8. Hanumanasana
The Hanumanasana comprises a full leg split. It is an advanced pose, and it works the muscles of your entire leg. Your legs have to be strong for you to practice this asana. And if they are not, as you strive to perfect this asana, they will strengthen themselves. The inner thighs are worked upon in their full range of motion in this asana.
9. Dhanurasana
The Dhanurasana or the Bow Pose is another incredible asana that works on all four limbs. If you look closely, your thighs are off the ground in this asana. The mild suspension strengthens them, especially the inner thighs, gives them a good stretch, and tones them as well.
It is very important to keep your whole body stretched to protect it from getting rusty. Your inner thighs are one of the most neglected areas, and yoga reaches and stretches even the most neglected muscles in the body.
Stylecraze Trivia
Consuming green tea may regulate fat deposition and increase energy expenditure (
2
). It may help reduce inner thigh fat.
Yoga is the best solution for toning and strengthening muscle groups at the same time. The yoga poses listed above for inner thighs work on the complete range of motion, activate glutes, and stretch inner thigh muscles to release the stress trapped in them. These poses also help improve balance and get toned buttocks and limbs. If you are a beginner, get started with the basics under the supervision of a yoga expert. Allot some time to these nine poses every day, no matter how busy you are, to witness quick results.
Frequently Asked Questions
Can butterfly yoga reduce thigh fat?
Butterfly yoga may help tone your thighs and butt. However, it may not help reduce thigh fat.
Does Surya namaskar reduce thigh fat?
Yes. Surya Namaskar is a set of 12 asanas, and practicing them regularly may help reduce thigh fat and tone your body.
Sources
Articles on StyleCraze are backed by verified information from peer-reviewed and academic research papers, reputed organizations, research institutions, and medical associations to ensure accuracy and relevance. Read our editorial policy to learn more.
Lipedema and the Potential Role of Estrogen in Excessive Adipose Tissue Accumulation
https://www.ncbi.nlm.nih.gov/pmc/articles/PMC8583809/
Green tea reduces body fat accretion caused by high-fat diet in rats through beta-adrenoceptor activation of thermogenesis in brown adipose tissue
https://pubmed.ncbi.nlm.nih.gov/14629899/
The following two tabs change content below.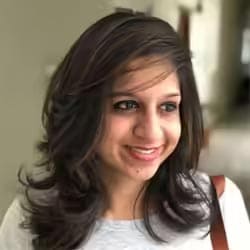 Shirin is a writer and a fashion designer. She specializes in writing articles on yoga and has extensive knowledge about...
more