Egyptian Makeup, Beauty And Fitness Secrets Revealed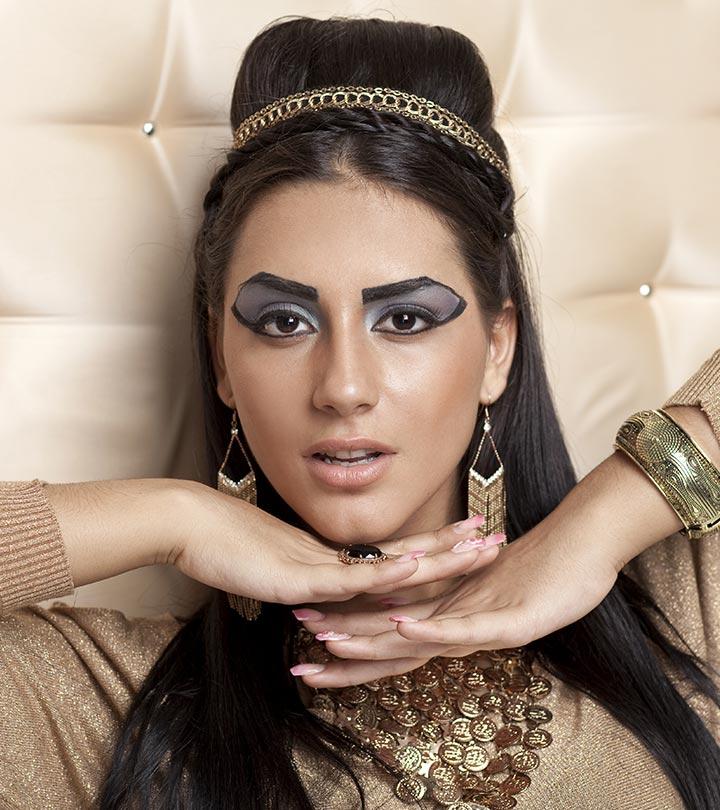 Want to feel like the Queen of the Nile? Well, you could probably try using some of Cleopatra's ancient beauty secrets. Just look back to the history of ancient Egypt and you will understand how beauty has played a vital role in reinforcing the power and status of women. Queen Cleopatra, the last pharaoh of the country, was known worldwide for her mesmerizing beauty and mystifying appeal. She was the first to come up with the modern-day concepts of beauty and makeup, which were spread throughout the nation as well as the entire world. To know more about those Egyptian beauty secrets, go through rest of the article:
[ Read: Beauty Secrets ]
Egyptian Beauty Secrets:
1. Sea salt was considered as one of the most popular beauty ingredients in Egypt. Women used to collect it from the famous salt lake 'Dead Sea' and make use of it as a skin revitalizer for getting a light and bright skin.
2. Aloe Vera is another beauty herb that was highly admired by Egyptians. From skincare to hair care, this succulent herb made its way into each and every type of beauty regimen of these people.
3. Both milk and honey were favorite skin care items of Egyptian women. They used to prepare a perfect mixture of these two things and apply it on their faces as a face mask or all over the body as a body wash.
4. 'Natron' or baking soda was an important ingredient of Egyptian facial scrub. Women used to combine honey with it for getting the best exfoliating results.
5. They were also very concerned about the under eye puffiness and used slices of avocado to get rid of it.
6. Application of hair oil was one of the most vital parts of Egyptian beauty regimen. People loved to use almond oil, castor oil and sometimes even rosemary oil for fueling the growth of hair.
7. Hair mask was also very popular in Egypt. Women used to condition their hair and make it stronger with the help of a rich and luxurious mixture of extra-virgin olive oil and coconut milk.
8. You will be surprised to know that the great Egyptian beauty Cleopatra was very much fond of a body wash that was prepared by mixing the milk of donkey with the dung of crocodile!
[ Read: Egyptian Eye Makeup Tutorial ]
Egyptian Makeup Secrets:
1. Women in ancient Egypt were known to highlight their eyes by lining them perfectly with lead sulphide as well as its mineral ore 'galena'.
2. Saffron, the expensive spice obtained from the flower of the plant Crocus Sativus, was applied to the eye lids as a natural eye shadow.
3. Egyptians discovered an excellent way to make the eye brows darker naturally. They used to burn almonds and apply them to the brows for this purpose.
4. Red ochre, which is basically the reddish earth pigment holding hydrated iron oxide, was used for giving the lips a beautiful red colour.
5. Egyptian women were also aware of the application of henna. They used to color their hair as well as nails with it to give them a yellowish-red hue.
6. A hair styling gel made of shea butter and coconut oil was well-liked in the country and people used it for keeping their hairdos intact for long.
7. It was the ancient Egyptians who first came up with the concept of 'body sugaring' for the removal of unwanted body hair. The process was helpful in taking out the hair right from the roots.
[ Read: Better fitness ]
Egyptian Fitness Secrets:
1. Regular practice of swimming in the River Nile was the biggest fitness secret of ancient Egyptians. They used to arrange lots of swimming competitions throughout the year and put their skills into practice for keeping themselves fit and strong.
2. Gymnastics, one of the most celebrated sports these days, was invented by Egyptians. These exclusive floor exercises were meant for enhancing fitness, boosting flexibility, improving strength and staying in shape. They also used to practice rhythmic gymnastics, which is a more upgraded version of regular gymnastics intended for better fitness.
3. Ancient Egyptians also loved to play hockey to stay fit, make the cardiovascular system stronger and heighten the strength of the muscle fibres.
[ Read: Beautiful Chinese Women ]
Egyptian Diet Secrets:
1. Cereals and breads were two most staple foods in Egypt. People used to add ingredients like egg, milk, butter, honey, salt, spices, dates, etc. to the dough of the bread in order to make them more nutritious as well as tasty.
2. For ancient Egyptians, vegetables were a must to include in the meals. Lentils, beans, green peas, chick peas, etc. were some of the protein-rich veggies consumed by them. Others include onion, garlic, leek and Egyptian lettuce.
3. Fish, poultry, meat, etc. were also very much common in the diet of Egyptians. Meat of duck, crane, goose, quail, chicken, etc. was enjoyed by them. Beef and pork were consumed occasionally. They used to boil, roast and season the fish for eating as and when desired.
4. Dates were the most popular fruit found in the country. People used to consume these in a large amount as they contain lots of protein and sugar. From dried dates to dates sweetened with honey, there had a number of choices. Some other fruits consumed by Egyptians are grapes, pomegranates, watermelon, Egyptian plums, peaches, olives, walnuts, and so on.
[ Read: Amazing Facts About Russian Beauties ]
Are you going to follow any of these Egyptian beauty secrets from the ancient Egypt? Do let us know.
Recommended Articles:
The following two tabs change content below.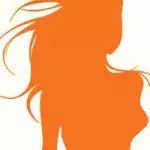 Latest posts by Nilankeeta Roy Chowdhury (see all)