Electrolyte Imbalances: Causes, Symptoms, And Diet Tips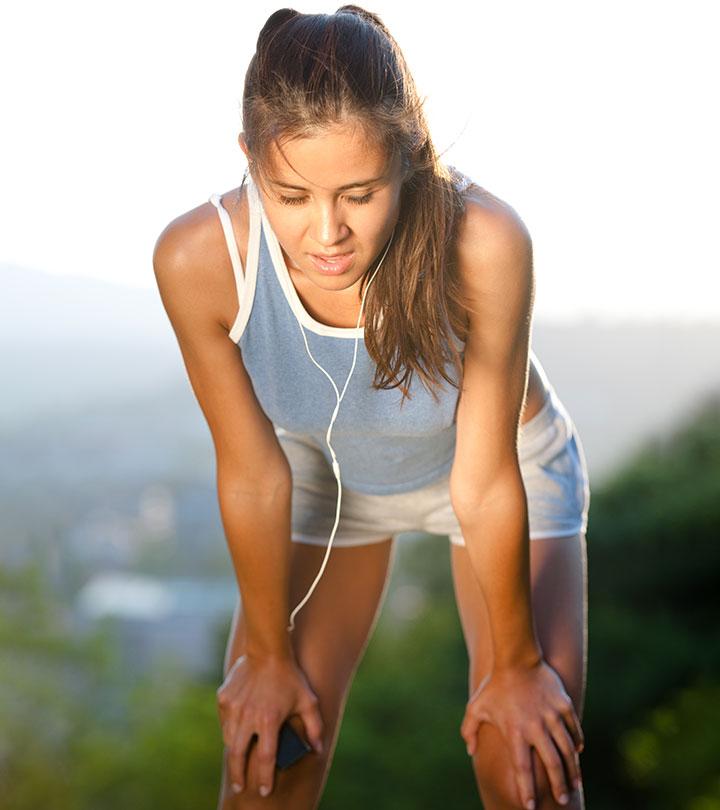 Anyone can suffer from an electrolyte imbalance. Just like an imbalance in nutrient levels can cause health issues, so does an electrolyte imbalance – it can be fatal. Individuals involved in extreme physical activities often experience dehydration and are at a higher risk of developing electrolyte disorders. If you have been looking for natural ways to replenish the lost electrolytes, we have your back. In this post, we'll talk about electrolyte imbalance and how you can treat this condition. Just keep reading.
Table Of Contents
What Is An Electrolyte Imbalance?
Electrolytes are naturally occurring compounds found in your body that are crucial for various significant physiological functions.
The five important electrolytes in your body include:
Sodium
Potassium
Chloride
Magnesium
Calcium
Phosphate and bicarbonate are the other two electrolytes present in the body. All these electrolytes are
found in your blood, urine, and other bodily fluids. They can also be ingested via food and drinks. These electrolytes must be evenly balanced for your body to function optimally. When that doesn't happen, you exhibit certain symptoms.
Signs And Symptoms Of An Electrolyte Imbalance
Mild electrolyte imbalances hardly show any symptoms and mostly go undetected.
However, if the imbalance turns severe, it may result in the following symptoms:
Irregular heartbeat
Faster heart rate
Lethargy and fatigue
Seizures
Nausea and vomiting
Diarrhea or constipation
Abdominal and muscle cramps
Muscle weakness
Headaches
Confusion and irritability
Numbness and tingling in the body
Most cases of electrolyte imbalance display the above symptoms. But what causes this condition in the first place? Let's find out.
Causes And Risk Factors For Electrolyte Imbalances
The primary cause of an electrolyte imbalance is the loss of bodily fluids due to health issues like vomiting, diarrhea, and excessive sweating. The imbalance can also result from burns and certain medications like diuretics.
There are other factors that can increase your risk of electrolyte disorders. They include:
Excess alcohol consumption
Cirrhosis
Congestive heart failure or other heart diseases
Kidney disorders
Eating disorders, such as anorexia and bulimia
Trauma from broken bones
Severe burns
Thyroid disorders
Disorders of your adrenal gland
If you experience any of these symptoms, you might be at a higher risk of suffering an electrolyte imbalance. But how do you find that out for sure?
Diagnosis Of Electrolyte Imbalances
An electrolyte imbalance can be diagnosed with the help of a simple blood test, which also analyzes your kidney health.
Depending on the diagnosis, your doctor may also conduct a physical examination.
He/She might ask for an electrocardiogram (EKG) test to check for irregularities in your heartbeats, heart rhythm, or other such issues.
If you have tested positive for an electrolyte imbalance, it is best to start making changes to your diet and lifestyle immediately. And this is where the following section can be of help.
Diet Tips
For treating an electrolyte disorder, you must seek consultation from your doctor if you have an organ (heart, liver, kidney) disorder or extreme burns.
What Foods Are High In Electrolytes?
Fruits and vegetables like pineapples, kiwi, raisins, potatoes, spinach, kale, and arugula
Salty foods (that are also healthy) such as soup, pickles, whole grain bread, canned tuna, and canned salmon
Dairy like cheese, milk, and yogurt
Tofu
Soy milk
Cereals
Now, let us take a quick look at some fluids that can help you.
What Can You Drink To Replace Lost Electrolytes?
Fluids or drinks that help in restoring lost electrolytes are:
Coconut water
Orange juice
Sports drinks like Gatorade and Powerade
You can also prepare a homemade electrolyte drink.
You Will Need
500 mL of cold water
3 tablespoons of maple syrup or 6 teaspoons of sugar
1 teaspoon of salt
Lemon juice (to taste)
What You Have To Do
Combine all the ingredients in a blender.
Drink the mixture.
Why This Works
A homemade electrolyte drink is better than what you get in the market mostly because it avoids artificial ingredients like colorings and sugar found in the commercial brands, and it is more economical. The sugar/maple syrup and salt used in the mixture work great in replacing the lost electrolytes in your body.
Listed below are some ways you can prevent an electrolyte imbalance from recurring.
Prevention Tips
Drink fluids rich in electrolytes before indulging in intense workouts or participating in sports.
Drink water when you are thirsty and keep yourself well hydrated. However, do not drink more than required.
Limit your fluid intake to 4-6 ounces for every 20 minutes of an intense workout or race.
If you happen to lose or gain more than 2% of your body weight, seek medical advice immediately.
Electrolytes are essential for your health and well-being, and, therefore, any imbalance in their levels must not be taken lightly.
Once you follow these diet and prevention tips regularly, you will see your electrolyte levels bounce back to normal within no time as long as you have no chronic disease.
Hope you have a speedy recovery! For more queries, get in touch with us by commenting in the box below.
The following two tabs change content below.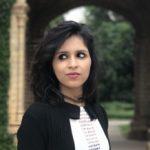 Latest posts by Shaheen Naser (see all)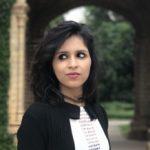 Shaheen Naser
Shaheen holds a postgraduate degree in Human Genetics and Molecular Biology. She is a Geneticist with proficiency in Biotechnology, Immunology, Medical Genetics, Biochemistry, Microbiology, and Genetic Counseling. Her passion for writing and her educational background have assisted her substantially in writing quality content on topics related to health and wellness. In her free time, Shaheen loves to explore the world and the different flavors/cuisines it has to offer. Photography is another hobby she has developed of late.