Elegant Updo For Indian Wear: Tutorial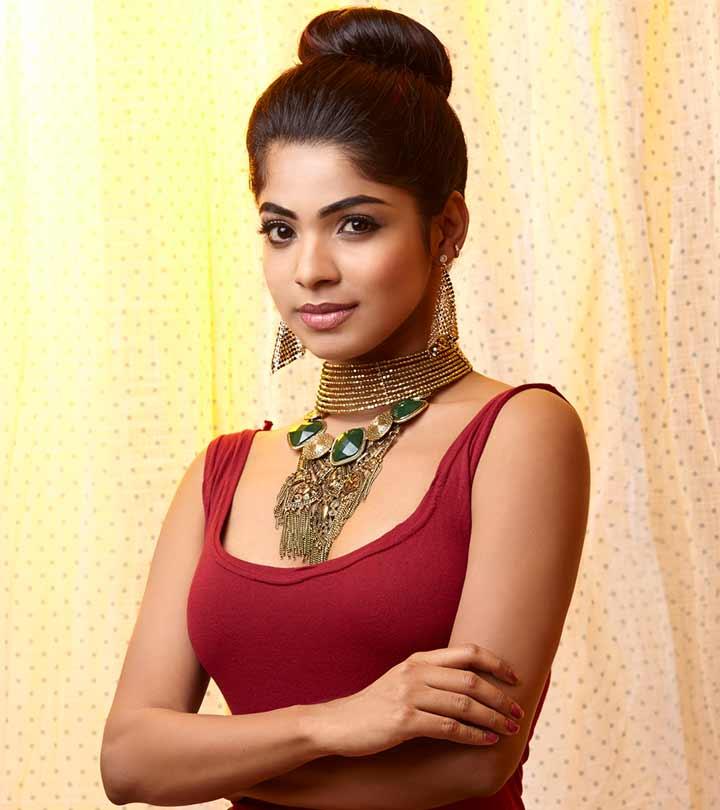 Here's what I love about my hair – I can change my style and reinvent my entire look in no time. From ponytail, pigtails to a messy bun and a tightly wound ballerina bun, I believe a hairstyle can say a thousand words if you let it. So, when I was really craving for a hairstyle that would take my simple bun to the next level, I decided to make a hair statement with something a little more adventurous!
So today I present to you a very elegant updo, rolled bun, which would be perfect for an Indian wedding, fancy occasions or even festivals. A sleek updo that looks amazing from every angle – you can pair this hairstyle with a sari or even with an evening gown. Now the thing I like the most about this hairstyle is when compared to the other elegant updos, it is creative, looks very sophisticated and yet very simple to create.
[ Read: Love the hairstyle ]
Read ahead on how to create an elegant updo for your Indian wear—and everything else you need to pull them off flawlessly.
Things You Need For The Hairstyle:
Bobby Pins
Texturizing spray
Comb
Hair Ties
Curling Tongs
Shine Booster
Anti-Frizz Hairspray
Indian Updo Hairstyles:
Here goes the step wise tutorial:
Step 1:
Begin by damping your hair and spray some volumizing hairspray, like Bumble And Bumble Thickening Spray. Mist it all over your hair to add weight and texture.
Step 2:
Next, use a flat brush to smooth and slick back hair behind.
Step 3:
Once hair is smooth and dry, fasten your hair into a ponytail. Ensure the ponytail is neither too high nor too low. Use a thin elastic hair ties which are preferably of your hair color.
Step 4:
Now for this step, you would require plenty of bobby pins. Those who can't work with them can use tick-tacks, but make sure they are transparent. I have these very small sized bobby pins that I am using.
Step 5:
Add a bit of shine and control to the ponytail with Moroccanoil Luminous Hairspray, then take a small section of your hair from the ponytail. You can either curl it with a curling iron or just wrap it in broad circles.
Step 6:
Now press these rolls on your head as shown in the picture and hold them in position with the help of bobby pins. Make sure you pin them inside the curls. This way they won't be visible. You can use a hair spray, we recommend Herbal Essences Tousle Me Softly Hairspray to keep the curls in place.
Step 7:
Now take another section of hair adjacent to it and repeat rolling with the section of your hair depending on the length of your hair.  Remember, the smaller the section of rolls, the better it would look.
Step 8:
Follow this by securing your hairdo with bobby pins and if possible use a hair spray; I have used Herbal Essences Tousle Me Softly Hairspray. That way the bun will stay longer. Tip: For a messier look, you can pull out certain areas.
Step 9:
For the final look, top off with a classic red pout, like Estée Lauder Pure Color Envy Shine Sculpting Lipstick in Surreal Sun and flawless makeup.
Literally, I just love this hairstyle. It looks extremely elegant and sexy and no one would be able to tell that it is so easy to create!
So all you gorgeous women try this chic and graceful bun and glam up your look in no time. Do let us know how this post has helped you. There is a comment box below!
The following two tabs change content below.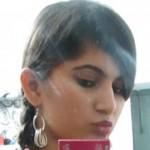 Latest posts by Neha (Lets talk about everything) (see all)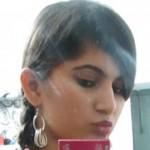 Neha (Lets talk about everything)
Hope you love reading my write-ups, isn't it? My main idea is to share all the lovely makeup and beauty techniques with my readers. At the end, beauty is what we all ladies long for and try to look our best. I also love gardening and this is my next best interest.