Elizabeth Taylor's Fitness And Beauty Secrets Revealed
Elizabeth Taylor needs no introduction to anyone. It would be wrong to say she was, because she still is synonymous to words like Beauty, Diva and Fashion icon. She was often referred to as the most beautiful woman on this Planet and why shouldn't she be called that, courtesy her flawless skin and extremely beautiful features. She was a stunner in her times in Hollywood and gave some very strong performances on screen. Having a colourful career in acting and modelling, there's one thing that kept her apart from her fellow actresses, is her beauty and fitness secrets. She is an inspiration to every girl who obviously cannot match up to her looks but can certainly incorporate a few simple and important tips to take care of oneself. Here are some of the ever famous Elizabeth Taylor beauty tips.
Elizabeth Taylor Fitness Secrets

Not all of us are born with a flawless figure, unlike Elizabeth Taylor who was a screen siren. In her interviews with several top beauty magazines, she has always stressed on the importance of women working out regularly. In her times, in the 1950's, it was beyond imagination for women to step out of the house to go gymming, unless you're a model or an actress. Swimming and walking were key exercise routines for Liz, which helped her to stay in shape. During her debut, she was put on a strict high protein diet and rigorous exercises.
[ Read: Dia Mirza Beauty Tips ]
Elizabeth Taylor Beauty Secrets
Apart from failed marriages, she did rock the fashion world with her thick arched eyebrows, which were "the thing" of those times. It became a rage and out did the thin tweezed eyebrows. Now that the thick brows are back, you can very well take few cues from this Hollywood Hottie of her times and rock it yourself. You must consult a professional who knows the shape of your face and can exactly tell if you can be able to sport the thick eyebrow look convincingly. For Elizabeth Taylor, fragrance always represented a woman's radiance and feminism, which is why she launched her own range of spellbinding fragrances like White Diamonds, Violet Eyes and Gardenia, which were amongst the top most selling perfumes till date.
[ Read: Cleopatra Beauty Tips ]
Elizabeth Taylor's Fashion Sense
In her interview with fashion designer Michael Kors, she mentioned how she loved white during winters with fur shawl wrapped around her. Elizabeth Taylor's love for jewellery made her even write a book named "My love affair with jewellery" in 2002. She had an amazing collection of necklaces, bracelets and earrings all that represented her craving for diamonds. She was intricately involved in designing her own pieces, which made her happy and content. Having asked her about how she managed to design jewelry and fragrances, she answered "I design in my sleep". Oh boy, if someone could be so talented while sleeping, imagine how she must have been when wide awake. That's the charisma of Elizabeth Taylor, which is going to remain forever, even after she has left Earth. Her beauty, charm and magnetism always make her the most beautiful woman, mankind has ever seen.
So, are you going to include any of these Elizabeth Taylor beauty secrets to your fashion checklist? Leave us your feedback!
Image source: 1
The following two tabs change content below.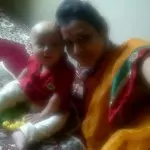 Latest posts by Khushboo Mehta (see all)