Emilia Clarke Diet And Fitness – Get A Hot Body Like Khaleesi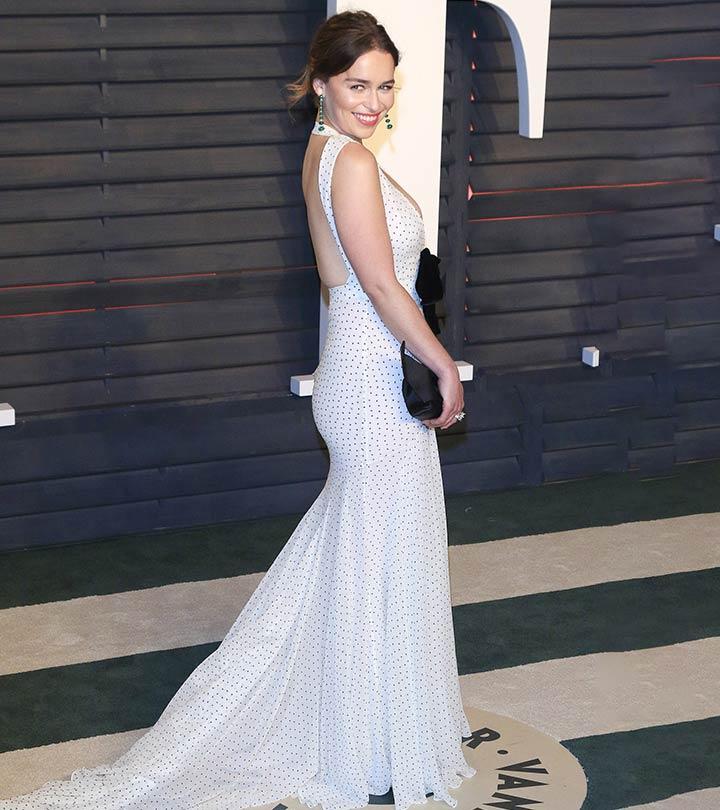 Emilia Clarke has a hot bod! The goofy, googly-eyed, and bright smile actress has permanently made a mark by portraying Khaleesi, the Mother of Dragons, in the hit HBO show, Game of Thrones. Her docile character blossomed into a fierce warrior throughout the seasons. And to look the part, she has to maintain her figure. But Emilia certainly doesn't do fad diets or go nuts in the gym. Want to know how she keeps fit and strong? Keep reading.
Emilia Clarke Diet
Emilia Clarke's personal trainer, James Duigan spilled the diet secrets of this petite actress. Duigan is a well-known celebrity trainer. He and his wife Christiane Duigan came up with the Clean and Lean philosophy back in 2009. They have also written six bestselling books, the recent one being Clean and Lean for Life – The Cookbook. This perfect fitness couple also own the fitness clothing brand, Bodyism. In the book, James mentions that his clean and lean philosophy helps put the body in 'the perfect state – clean of fattening toxins and lean as a result of a nourishing diet and regular exercise'. And this results in 'a good mix of curvy, slim and healthy, not scarily honed or skinny.' And clean food would mean whole foods like veggies, fruits, lean protein, full-fat dairy, healthy fats, herbs, and spices.
For many years, James has coached Emilia and advocates healthy eating. In an interview, he said, "The only thing that works is balance. The minute you begin to weigh your food, count your kilojoules, or beat yourself up for going out for dinner, it's over." He also emphasizes the fact that for any physical transformation to happen, you must have the right mindset. Wanting a slim body quickly and resorting to unhealthy dieting practices can harm the body. He also says not to fight cravings. Emilia is allowed to eat anything she wants, but in moderation. Probably that's the reason Emilia posted on her Instagram during the launch of James Duigan's latest book, "Allow me to introduce the key to my very happy kitchen. This book. And this dude wrote it."
Takeaway Points
Avoid too much junk and fattening foods.
Control portions.
Have the right mindset to live a healthy life.
Follow Duigan's advice: "There is no specific 'eat this or cut out this' – everyone is as different on the inside as they are on the outside. So it's about tuning into yourself and finding what works for you as an individual."
Now, let's move on to Emilia Clarke's workout routine.
Emilia Clarke Workout
As I mentioned before, Emilia doesn't sweat it out in the gym for hours. But she has to keep herself fit so that she can endure the long shooting hours on the back of a giant man-made, bull-like form that turns into a dragon with the magic of special effects. She works out 3-4 days a week, and since she is always on the go, she loves bodyweight training and TRX band training. Exercises like push-ups, squats, burpees, and plank help build core strength, improve posture, and tone her body. TRX resistance bands are portable, and she takes them everywhere she goes. They give her her dose of strength training and help her keep in shape.
James Duigan says, "The payoff of exercise is to energize you and make you feel good. You don't want to be dragging yourself out of a class with a sore knee, for what? It doesn't even work, it slows the response of your body down. Let's just say for argument's sake someone wants to lose weight, the best way of doing that is focusing on your health and looking after your body, not punishing and working against it because your body will slow down and hold on." So, if you want to have a healthy and fit body, act wisely. Do the workouts that suit you. If lifting weights is not your thing then go for swimming, dancing, running, rock climbing, kickboxing, etc.
Takeaway Points
Exercise at least 3 days a week.
Do cardio and strength training.
Choose workouts that interest you.
Avoid getting injured.
It is now quite clear that under James Duigan's wise words and leadership, Emilia Clarke continues being fit and healthy. And if you follow his advice, you can get back in shape too. But here's the final piece of advice from James Duigan you need to hear.
Emilia Clarke Trainer Advice For Fit Body
Keep your food simple and balanced – Simple food is the best food. Avoid processed foods, refined sugar and flour, unhealthy fats, and junk food. Consume a lot of colorful veggies, fruits, eggs, chicken breast, fish, tofu, mushroom, lentils, and beans, olive oil, nuts, seeds, herbs, and spices.
Do a mixed workout – Cardio and strength training will help you lose the extra flab and build muscles. You must also incorporate yoga and Pilates into your fitness routine to give your body a slender and strong appearance.
Have the right mindset – As Duigan says, a healthy body begins with the right mindset. In an interview with the Daily Mail, he said, "Now there is a new breed of wolves in sheep's clothing. The yogis. They say 'I do yoga and lift weights and I am all about empowerment and feminism'. But actually, every single picture of them is in a bikini showing their butt, or wearing yoga pants in a sexual position. It really messes with people's heads and people need to wise up to that."
Enjoy a cheat meal if you have earned it – Duigan says peanut butter cake and dairy-free yogurt, berries, and almonds are his favorite when it comes to indulging in a meal. However, you can consume 500 calories extra on your cheat day if you have earned it. And you can earn it by consuming a balanced diet and working out.
There you have it – Emilia Clarke's secret to a fab body. Follow her trainer James Duigan's tips, and you will start experiencing the benefits of a healthy lifestyle. And looking good is a part of it. Try it and make some eyes pop. Cheers!
The following two tabs change content below.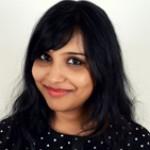 Latest posts by Charushila Biswas (see all)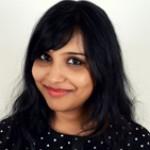 Charushila Biswas
Charushila Biswas is a Senior Content Writer and an ISSA Certified Specialist in Fitness & Nutrition. She is an alumni of VIT University, Vellore and has worked on transgenic wheat as a part of her Masters dissertation from NRCPB (IARI), New Delhi. After completing her Masters, she developed a passion for nutrition and fitness, which are closely related to human psychology. This prompted her to author a review article in 2015. She has written over 200 articles on Fitness and Nutrition. In her leisure time, Charushila loves to cook and enjoys mobile photography.