Emo Makeup Tutorial And Tips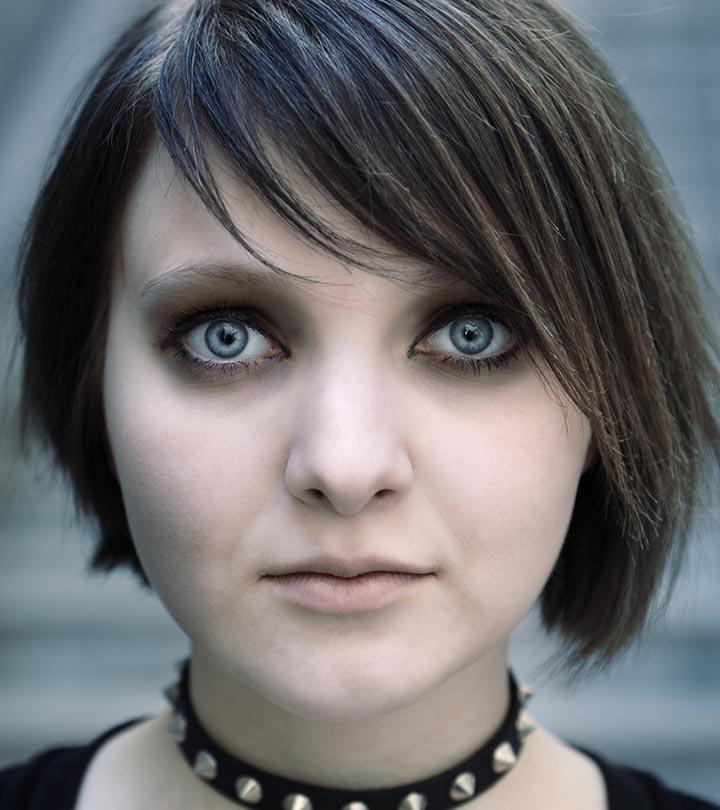 These days, a lot of people, especially the youngsters are talking about the Emo age. If you are wondering what Emo is, it is a form of punk rock music, also known as emotional hard core or emocore. Over time, Emocore has come to fuse with the fashion world creating a whole new genre of Makeup and Hairstyles.
Currently, Emo makeup is trending, especially for girls who like drama and wish to do something unusual. They are in for a real treat in the form of theatrical makeup. When coming to Emo makeup, the logic stays the same but focal point attention is often shifted to the hair department.
Via Pinterest
[ Read: Cheek Makeup Tips And Tricks ]
Emo Hairstyles:
Regardless of what hairstyle you choose, it has to be in unison with the Emo makeup. You can keep it short to medium bob haircuts or medium length hair, which needs to be sleek and straight. Sometimes it can be made totally dark for people having brown or blonde hair or can be jazzed up with funky colours like pink, dark green or even reds. Alternatively, asymmetrical front bangs are common; you can either go for the short or long bangs covering one eye or both in some cases. Remember, Emo is all about experimenting.
Via Pinterest
Emo Makeup Tips For Girls
Emo Makeup: Base
As always, start makeup on fresh and clean skin. Wash your face well, pat it dry and apply a good primer, as this will hold your foundation base properly. Apply a concealer, preferably in stick form, so as to hide all spots and blemishes. Next, apply your foundation and blend well.
Via Pinterest
Emo Makeup: Blush
This is a gothic pale look, so keep blush only slightly more pinkish than your skin tone. Do not go for bronzers or dark peachy blushes. Apply on cheekbones in circular fashion while avoiding the contours or cheek hollows.
Via Pinterest
Emo Eye Makeup Tips:
Eyes are very important in this form of makeup. If you go wrong with eyes, then your whole look is destroyed. Since you have already primed you eyes and blended the foundation on them, it's time for some shadow.
Apply a matte finish slate eye shadow on the lids, add a little touch of black shadow at the outer 1/3 edge corner of the lids for a smokey eye look.
Next, take a liner pencil and apply it on the lash line. Extend a little bit on to edges on both sides, inner and outer corner to form a 2 way jacketed wing.
Using a sponge applicator, smudge the black lining of the top lashes for the Gothic look. Apply a liquid liner over the lash lining for a smoother look with the previously created smudge effect of pencil liner and end it with a dark lining on the lower lash line either with your pencil liner or liquid liner.
Emo Lip Makeup:
This is a hard punk makeup look where lips need to be natural without much boldness. Line your lips slightly with a pale liner preferably pinkish or light mauve and go for a nude or light pink gloss. In the end, just press your lips against one another to smudge the liner and your Emo makeup is done!
This is a funky look and goes well with hooded sweatshirts in winters. Hope you found these emo makeup tips quite helpful!
The following two tabs change content below.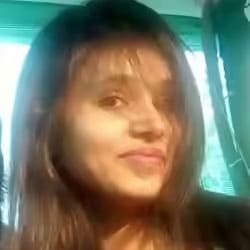 Jyotsana Rao is an engineering graduate from NIT, Nagpur, who discovered her love for writing during her undergraduate days. She is passionate about writing about everything related to beauty - makeup, fashion, hairstyles, skin care, or hair care. When this social media junkie isn't stalking the world of fashion and glamour, she loves spending her time traveling.