Does Emu Oil Help In Hair Growth?
Long and lustrous hair is the crowning glory for any girl!!! Losing it is sure to give us sleepless nights, panic attacks and depression… seeing strands fall on the floor is enough to make us run for hair treatments to dermatologists.
So What Can Be Done About Hair Loss?
That's a good question!
Surprisingly, we have an answer here. There is a wonder oil which is rendered from the fat of Emu, which is a flightless bird mostly found in Australia. Researchers have proved that this natural oil stops hair loss and re-grows hair in minimum of 30 days.
Believe it or not, the sterilized oil extract from the fat of Emu bird is really effective. That's right… you will be taken by a surprise when you will discover that using emu oil for hair regrowth can actually work wonders for hair loss. It has some natural properties which encourage hair growth a lot. Let us find out what these properties are:
Properties of Emu Oil For Hair Growth
1. It is triglyceride in nature which tends to make it completely neutral lipid. As it has no phosphorus, it penetrates right in resulting into hair growth
2. Emu oil wakes up 80% hair follicles. It tends to increase the thickness of the skin and makes your roots more strong, causing you hair to start growing again.
3. It is also anti-inflammatory in nature. As a result to this nature of Emu oil, it is not thrown off by the body, helps to reduce stiffness and swelling on scalp which often act as a hassle to hair growth.
4. When Emu oil is topically applied, it is been shown as a 5 alpha reductase inhibitor in target tissues which amazingly contributes to hair growth properties on our scalp.
5. Being a good emulsifier, Emu oil blends easily. It means it can easily blend oil and water together in order to produce a cream that is not oily on your scalp. So it penetrates the skin barriers without leaving any oil residue behind it.
6. Emu oil does not encourage the growth of bacterial organisms if it is in its pure and processed state. This is good for hair growth as its fights with fungus and other infections on scalp which are a barrier to hair growth
[ Read: Use Potato Juice For Hair Growth ]
7. Emu oil has another wonderful property which boosts hair growth. It is known as non-comedogenic property. Because of this property, it does not clog up your scalp pores, like many other oils do.
8. Many girls complain that by using oil regularly as a treatment for hair growth, they get pimples on their faces. Here's good news for them. Emu oil does not cause pimples when it is regularly used. This is also because of its non-comedogenic property.
9. Even our hairs and scalps needs to be moisturized, and Emu oil no doubt a very good moisturizer. It tends to maintain and sustain a healthy scalp which naturally boosts up hair growth
So these are some of the wonderful properties of Emu oil. It advised to buy pure and real Emu oil from registered vendors only.  There is a difference between 'processed' and 'rendered' Emu oil. It is suggested that you prefer opting for processed Emu oil which is free from other body residue of Emu bird while rendered Emu oil may still contain contaminants.
How To Use Emu Oil For Hair Growth?
Hair growth experts suggest that Emu oil should be massaged very properly into the scalp 3 times a day in order to get maximum benefits for it. It is also suggested that you should apply larger quantity of oil, let it work for 20-30 minutes then wash it off with lukewarm water. If you follow the suggested and advised directions of using Emu oil, you will surely see visible results in 30-60 days.
[ Read: Yoga Poses For Faster Hair Growth ]
So, how about using emu oil for hair growth?  Hope you will surely try to fight away the hair loss using emu oil. Share your thoughts on it with us!
Recommended Articles

The following two tabs change content below.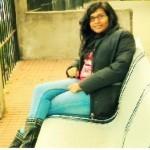 Latest posts by Anamika M (see all)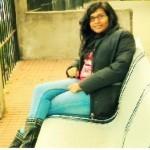 RELATED ARTICLES
15 Best Essential Oils For Healthy Hair

In case you were wondering why all beauty gurus use essential oils in their hair care routine, let me spill some beans. Essential oils facilitate hair growth when applied to the scalp. They are natural oils obtained from the extracts of plants through distillation. Though essential oils are