Does Emu Oil Help In Hair Growth?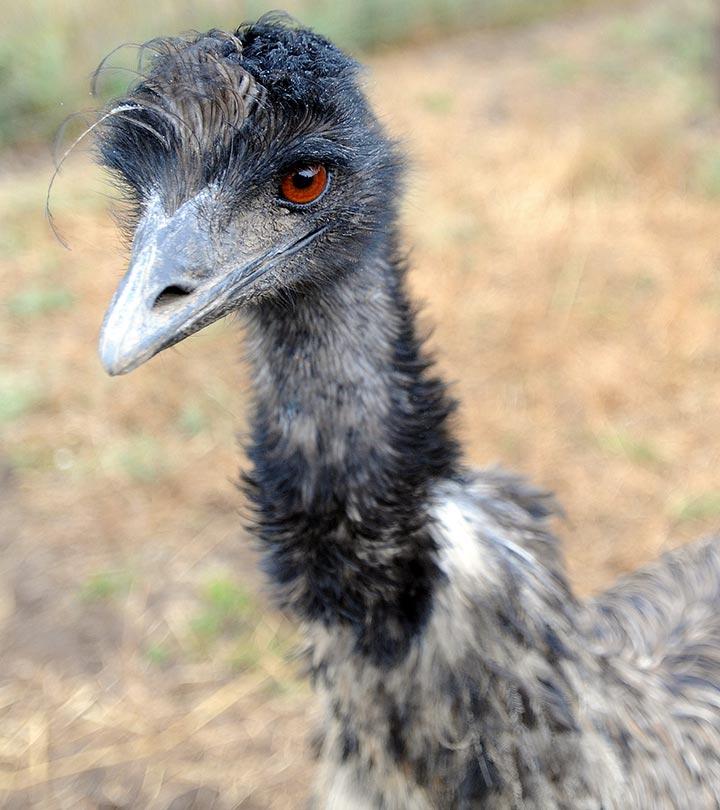 Hair loss is normal, but it can be quite distressing for a few people. Emu oil has recently garnered attention as a solution for hair loss. In this article, we look at how emu oil stimulates hair growth and how it can be used to benefit hair care. Scroll down!
Emu is a flightless bird mostly found in Australia. Emu oil is made from the fat of the emu. Proponents of this oil claim that it stops hair loss and regrows hair due to the following properties.
Properties Of Emu Oil For Hair Growth
Emu oil contains fatty acids needed for cell division, which stimulates hair growth. An animal study showed that emu oil mixed with minoxidil resulted in hair growth (1).
Emu oil penetrates into the scalp easily due to its non-phosphorus composition and similarity to human sebum (1). This property of emu oil makes it an excellent carrier that enhances the potency of topical scalp medications.
Rat studies showed that emu oil could restore hair follicles and made them more active and mature (2). This, in turn, can promote hair growth.
It also has anti-inflammatory properties (2). It can help reduce stiffness and swelling on the scalp, which can impede hair growth.
Emu oil contains high levels of linolenic acid, which is a 5-alpha-reductase inhibitor (5-alpha-reductase converts testosterone to dihydrotestosterone, the high levels of which may cause hair loss) (1), (3). This reduces hair loss.
Emu oil is a good emulsifier (4). It penetrates the skin barrier without leaving any oily residue behind.
Emu oil reduces oxidative stress on the scalp and hair and helps treat conditions like seborrheic dermatitis (5). Hence, it can help relieve scalp infections that are a barrier to hair growth.
Emu oil is non-comedogenic and penetrates the scalp easily. It does not clog the scalp pores as many other oils do.
The non-comedogenic and wound-healing properties can also help reduce acne and acne scars.
Emu oil is also a good moisturizer. It keeps your scalp healthy, which, in turn, can aid hair growth.
It is advisable to buy pure and real emu oil from registered vendors. There is a difference between 'processed' and 'rendered' emu oil. Processed emu oil is free of other body residues of emu, while rendered emu oil may contain contaminants.
How To Use Emu Oil For Hair Growth
Anecdotal evidence suggests that emu oil should be massaged properly into the scalp three times a day for maximum benefits. Apply the oil to your scalp and hair, leave it on for 20-30 minutes, and then wash it off with lukewarm water. Proponents claim that using emu oil in this manner will give visible results in 30-60 days. However, there are no studies to prove this effect.
The amount of emu oil you use depends on your hair type. For instance, oily hair types don't need as much of the oil as dry hair types. Thicker hair types need more oil, while thin hair may require less of it. Long hair may need more emu oil to make sure it reaches from the roots to the tips. You will have to experiment a bit to understand what is best for your hair.
Conclusion
Emu oil shows promise in promoting hair growth. However, studies are limited, and most of them have been carried out on animals. More human studies are needed to establish the effectiveness of emu oil for hair growth. It is best to talk to a doctor to understand if any underlying condition is causing your hair to fall and take appropriate measures to curb the problem.
5 sources
Stylecraze has strict sourcing guidelines and relies on peer-reviewed studies, academic research institutions, and medical associations. We avoid using tertiary references. You can learn more about how we ensure our content is accurate and current by reading our
editorial policy
.
Recommended Articles
The following two tabs change content below.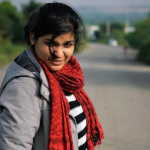 Latest posts by Anjali Sayee (see all)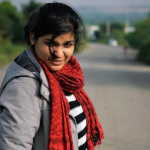 Anjali Sayee
Anjali Sayee is a writer and an introvert. From studying Aeronautical Engineering and wanting to design her own airplane to writing articles on hairstyles, she has been on quite a journey. She believes that hair is one of the key factors that define a woman's personality. To quote her, "What's the first thing they do in the movies to show a personality change? Change the hair – because it has a life of its own." She's here to help you find the hairstyle you need. This bookworm is a self-professed Wholocker, a talented drummer, and an amateur photographer.