How Emu Oil Helps With Hair Growth, Thickness, And Shine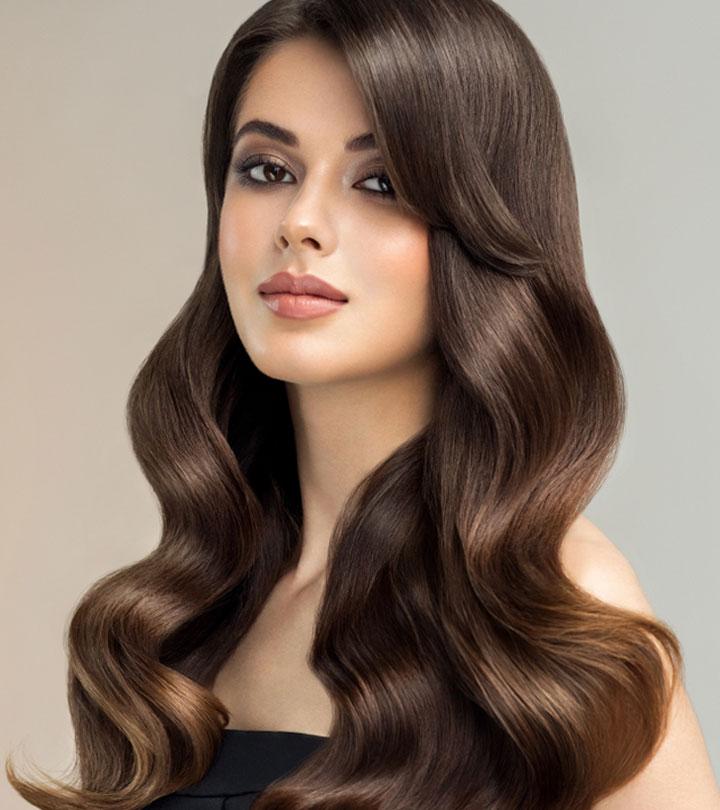 Emu oil is obtained from the fat deposits of Emu, Australia's second-largest bird. The oil has anti-inflammatory properties and is widely used in skin care products to heal wounds and burns (1), (2).
Research also indicates that emu oil is an effective ingredient for stimulating hair growth (3). Would that mean emu oil could be effective for treating baldness? This post details everything you need to know about emu oil for hair growth. Keep reading to get all your questions answered!
Does Emu Oil Help In Hair Growth?
Yes, emu oil can stimulate hair growth. Here is how:
Emu oil contains essential fatty acids: Fatty acids are known to stimulate hair follicle cell division. This, in turn, may stimulate hair growth. A study showed that emu oil, mixed with minoxidil (a medicine used to treat male pattern baldness), could result in hair growth (4).
Emu oil easily penetrates the scalp: Its non-phosphorus composition and similarity to human sebum allowing it to penetrate the scalp easily (4). This property also makes the oil an excellent carrier that enhances the potency of topical scalp medications, like minoxidil.
Emu oil restores hair follicles: A study showed that emu oil might heal burn wounds and restore hair follicles. It also may make the follicles more active and mature (5).
Emu oil has anti-inflammatory properties: Emu oil is widely used in skin care products to heal wounds and burns thanks to its anti-inflammatory properties. The oil may also boost hair growth (5).
Emu oil contains high levels of linolenic acid: Linolenic acid is a 5-alpha-reductase inhibitor. 5-alpha-reductase is an enzyme that helps convert testosterone to dihydrotestosterone(6). Dihydrotestosterone, at high levels, causes hair loss. Linolenic acid inhibits this action of 5-alpha-reductase and reduces the levels of dihydrotestosterone in the body. This, in turn, helps reduce hair loss (4), (6).
Emu oil reduces oxidative stress on the scalp: Oxidative stress is caused due to over-accumulation of the harmful free oxygen radicals. Emu oil helps reduce oxidative stress and treats conditions like seborrheic dermatitis (7). It also may help relieve scalp infections, prevent hair degradation and loss, and encourage hair regrowth.
Emu oil is a good moisturizer: Moisturizing is essential to keep the roots and hair shaft healthy, soft, and shiny. Pure emu oil is a good moisturizer for hair and may promote hair growth. However, more research is warranted in this regard.
Emu oil is a good emulsifier: Minoxidil is a hair growth medicine mixed with propylene glycol and ethanol. But this mixture may cause itching, dryness, and poor scalp penetration. Emu oil, which has superior scalp penetration properties, could be a better emulsifier for minoxidil (4).
These scientific studies show that emu oil works well for stimulating hair growth. But is emu oil really effective? Let us take a look at a few reviews from people who have used emu oil.
Emu Oil For Hair Loss – Reviews (Before And After)

Emu oil not only helps regrow hair in bald spots but also seems to add volume and length to hair.

Emu oil can help with hair regrowth. The following section tells you how you can use the oil to achieve the same.
How To Use Emu Oil For Hair Regrowth?
Here are a few ways you can use emu oil for hair regrowth:
Method 1
Comb your hair.
Take a few drops of emu oil on your palm.
Use your fingers to apply to the roots.
Massage your scalp in a circular motion.
Leave the oil on overnight. Wear a shower cap to protect your pillowcase.
Shampoo the next day, as usual.
You may also rub the oil on your hair strands for a healthy shine.
Method 2
Mix equal parts of emu oil and coconut oil.
Apply the mixture to your hair roots and hair strands.
Massage your scalp in a circular motion.
Leave the oil on overnight. Wear a shower cap to protect your pillowcase.
Shampoo your hair the next day, as usual.
How Much Emu Oil To Apply?
The amount of emu oil you use depends on your scalp and hair type. If you have oily hair or scalp, apply it to only the area where you have hair thinning. If you have dry hair, apply emu oil to your scalp and your hair strands. Curly hair and thicker hair need more oil, while fine hair may require less of it. Long hair may need more emu oil. A little experimentation will help you understand the amount of emu oil that best suits your hair.
The oil may benefit your hair in the following ways.
Benefits Of Using Emu Oil For Hair
It revives hair follicles.
It boosts hair follicle cell division and hair growth.
It penetrates the scalp to stimulate hair growth.
It soothes the scalp as it has anti-inflammatory properties.
It can be used with minoxidil for treating hair loss.
It seals hair moisture and makes hair soft and shiny.
Emu oil sure seems beneficial to hair. But does it have any adverse effects?
Are There Any Side Effects Of Using Emu Oil For Hair?
There are no documented side effects of emu oil. But to be safe, always talk to your doctor before using the oil. Do a patch test before applying it directly to your scalp. Pregnant and breastfeeding women should avoid using it unless prescribed by a doctor.
Where To Buy Emu Oil?
Buy pure emu oil from registered vendors. There is a difference between 'processed' and 'rendered' emu oil. Processed emu oil is free of other body residues of Emu, while rendered emu oil may have contaminants.
Conclusion
Emu oil helps stimulate human hair growth. It can heal the skin as well as hair follicles and helps regrow healthy and strong hair. It reduces and prevents hair damage, keeps the hair follicle cells in the anagen phase (growth phase), and helps grow thicker and longer hair.
Do a patch test before using it on your scalp, especially if you have a sensitive scalp. In addition to using the oil, you also must eat healthy, exercise, reduce stress, and sleep well for better, long-term results.
Frequently Asked Questions
How long does emu oil take to work on hair?
The oil may take 6 months to a year to show the results, which also will depend on your hair type, cause of hair loss, diet, stress levels, genetics, age, and sex.
Which Emu oil is best for hair growth?
You can use the following Emu oils:
InstaNatural Emu Oil – AEA Certified Pure Moisturizer
Naturals New Zealand Pure Emu Oil
PRO EMU Oil AEA Certified Emu Oil
Gala Purity Emu Oil Multipurpose Moisturizer
Leven Rose 100% Pure & Organic Emu Oil
Artizen Emu 100% Pure & Natural Therapeutic Grade Carrier Oil
Here is the full list.
How often should I use emu oil for hair growth?
Use emu oil 2-3 times a week before going to bed. Wash it off the next day.
Can I mix Emu oil and castor oil for hair growth?
Yes, you can mix emu oil and castor oil for hair growth.
Is emu oil an antifungal?
Emu oil does not have antifungal properties. But it works as a great carrier oil for antifungal agents.
Does emu oil stop itching?
Emu oil has anti-inflammatory properties that help soothe the skin and may reduce itching.
Is Emu oil better than minoxidil?
Emu oil, when compared to minoxidil, has one benefit. Emu oil can penetrate the scalp easily and stimulate the hair follicles. Minoxidil, on the other hand, does not penetrate the scalp so rapidly. Mixing emu oil and minoxidil can be a good solution to this problem.
Is Emu Oil cruel?
Yes, emu oil is cruel. Emus are killed to obtain the oil.
Sources
Articles on StyleCraze are backed by verified information from peer-reviewed and academic research papers, reputed organizations, research institutions, and medical associations to ensure accuracy and relevance. Check out our
editorial policy
for further details.
Recommended Articles
The following two tabs change content below.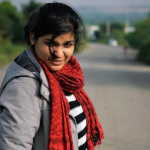 Anjali Sayee is a writer and an introvert. From studying Aeronautical Engineering and wanting to design her own airplane to writing articles on hairstyles, she has been on quite a journey. She believes that hair is one of the key factors that define a woman's personality. To quote her, "What's the first thing they do in the movies to show a personality change? Change the hair – because it has a life of its own." She's here to help you find the hairstyle you need. This bookworm is a self-professed Wholocker, a talented drummer, and an amateur photographer.