Top 10 Energy Drinks Available In India
People today lead a life on the fast lane. Everything has to be done on time, deadlines are forever looming large. Whether it is work, college, or home, we are looking to catch up with life today. So it is becoming increasingly common for people to take a little something extra in place of their coke around mid-day to make them feel re-energized. These drinks taste and contain something similar to generic soft drinks, but with a decent amount of either caffeine, taurine, Vitamin B, Ginseng, L-Carnitine or even sugar to impart the much needed boost of energy to the drinker.
10 Best Energy Drinks:
If you are looking to add a can of energy drink to your daily intake of fluid, you can take a pick of the following energy drinks:
1. Red Bull:
Red Bull is the best selling energy drink in the entire world, selling 5.387 billion cans in the year of 2013. Its brand slogan is "Red Bull gives you wings". It has around 8 variants including original, sugar free, cola, total zero, red edition, blue edition, silver edition and f1 edition. Its caffeine content is 32 mg/100 ml, which is equal to the caffeine present in one cup of coffee.
2. Monster:
Monster is perhaps the second most popular energy drink in the world. Its international logo of a black can with a green M, which looks like it has been made with a claw, is its signature look. There are over 34 variants under the Monster line, from Cuba Lima to Vanilla flavor. Its caffeine content is 33.81 mg/100ml.


[ Read: Best Natural Energy Drinks For Gym ]
3. Mountain Dew:
Mountain Dew is another common energy drink in the commercial market. Its neon colors and bright packaging, along with its citrus flavors is its signature. It comes in around 30 variants of flavors, but some are discontinued and some are even region specific. These flavors include everything from Original Mountain Dew to Baja Blast.
4. Tzinga:
This is a recent favorite amongst Indians, since it is an Indian company and costs much less than normal energy drinks. It comes in 3varied flavors which are lemon mint, tropical trip and mango strawberry. It is priced at Rs. 20 for 200mL.
5. Crunk:
Crunk is an energy drink that was launched in 2004. It contains pomegranate juice along with corn syrup, Vitamin B and some blend of herbs like Epimedium, Skullcap, Guarana and Ginseng.
6. Cloud 9:
Cloud 9 is an energy drink manufactured by Goldwin Healthcare Pvt. Ltd. group. It contains Caffeine, Taurine, Vitamin C, Vitamin B groups and reconstituted apple juice. The original drink comes in a mixed fruit flavor. The new variety, Wildberry contains a flavor that combines all the tastes of strawberry, blackberry, raspberry, blackcurrant, blueberry, cherry, cranberry, redcurrant and elderberry.
7.Café Cuba:
Launched barely a year ago, Café Cuba is the first of its kind in India—a carbonated coffee drink. This is the best energy drink in the world as it can impart the energy of a shot of espresso.
[ Read: Best Nutritional Drinks Available In India ]
8. Xtra Power Energy Drink:
Xtra power energy drink is produced out of UAE by the Universal group FZ LLC. This energy drink was launched in 2012 and contains amino acids, caffeine, taurine, sugar,minerals and Vitamin B6 and B12.
9. B'lue:
B'lue is a water-based refreshing restorative drink. It is produced by the combined effort of Danone, a French company and Mumbai-based Narang Company. It contains 4 vitamins, such as B3, B6, B9 and B12, and 3 minerals, such as K, Na, Mg. It contains no caffeine and is not carbonated and does not contain added color of preservative. The minerals and vitamins work together to restore lost energy with focus on health.
10. Burn:
Burn is owned by Coca Cola Company and has the tagline "Fuel your fire". It comes in 7 varied flavors, starting from Burn Berry to Burn Mocha Energy, which is coffee flavored and non-carbonated. Its caffeine content is 32mg/100mL.
*Subject to Availability
So, what is your take on energy drinks? Do you have a favorite?
Drop us a line and let us know whether we have missed out on your energy drink of choice.
Recommended Articles:

The following two tabs change content below.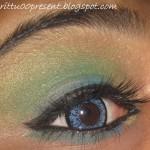 Latest posts by Fathima Abdul Kader (see all)