What To Wear For Engagement Photos – 13 Outfit Ideas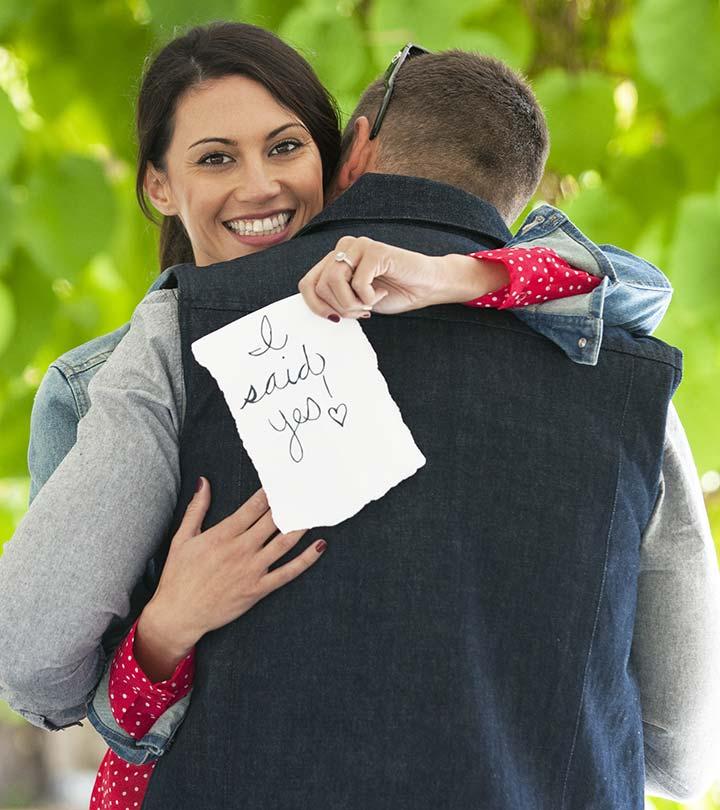 He finally popped the question, didn't he? Congratulations on your engagement!
But, wait did he catch you off-guard?
Did you see it coming?
Were you in your best outfit when he finally asked you?
Ahh, too many questions, I know!
Regardless of your answers to these questions, a wedding is on the cards for you! But, I know what you are thinking. You want a photo shoot to mark the engagement, right? We agree. So, we have put together some tips and corresponding outfit ideas for your engagement photo shoot. Check them out!
13 Engagement Outfit Ideas And Tips
You need an outfit that is not just something off the rack. I mean, you could do that too, but being a tad bit prepared and doing some research can take your photo shoot to a whole new level. To help you out, we have curated some pro-level outfit ideas for your engagement photo shoot here.
1. Muted Undertones And Pastels Are Foolproof
Pastels and earthy colors are foolproof choices for any occasion. They bring a sense of calm to your outfit, and it reflects in the pictures too. If you are shooting outdoors, these colors will infuse an undeniable charm into the setting. They also let you play with silhouettes and look great in candids. You can add a statement necklace or earrings to let it all pop out just a little bit. Imagine romantic candids in front of an unfinished wall. That's what we are talking about.
2. Don't Shy Away From Colors
You can stay muted and mellow, but if you can pull off colors, don't shy away from them. While pastels have a calming effect, colors like red and turquoise can bring vibrance, energy, and happy vibes to your engagement photo shoot. Coordinate with your fiancé (yes, you can call him that now) and see how you can strike a balance. Seasons like summer and spring are the perfect time to get the most of these preppy colors.
3. Match Your Personality
In all of the engagement hullabaloo, don't lose sight of who you truly are. Some of us like dainty, flowing, and floral skater dresses while the rest of us are all about bling and sequins. Or, you may be a minimalist who looks for classy black, gray, or monochrome colors that look polished. So, when picking an outfit, keep your personality and body type in mind, but also stick with who you are on the inside before making the final decision.
4. Take A Cue From The Season
If all else fails and you don't know where to start, take a cue from the season. You will always find the answer there. You can pick a white lace dress to look like a dewdrop if it's winter and fit right into the Winter Wonderland theme. Wear pastels (of course!), mustards, coral, crimson, or tangerine hues to blend into those fall colors, or subtle lilac florals, one-piece wraparounds, or maxi dresses in spring. You can choose to dress up or down based on your personal preference.
5. Location Appropriate Dressing
Shooting at the beach? A flowing noodle strap maxi dress, a one-piece short dress, or frayed shorts with oversized shirts to jump all over him and get some beautiful candids is the way to go. If it's an outdoor shoot during fall, take a cue from the colors the trees are sporting at the time. If you're headed to the lake nearby, long dresses in powder shades will be just about right.
6. Play With Patterns, Prints, And Layers
Get hold of the right print, pattern, or layers that will help you create the perfect silhouette. You honestly do not need any accessories and can pull off the look with just red lipstick.
7. Let Colors Pop Out
Sometimes it's not even about the dress. You can spin your outfit with other elements, and color is the easiest way to do it. Wear a black dress and choose neon or flashy red pumps. Cute socks are a great way to make your outfit pop too. Converse shoes in a unique color with a feminine dress is another way to go. Basically, just go for something that will define your madness and bring out the best of you.
8. Twin With Your Partner
Take #twinning and #couplegoals quite literally and go all out with your partner. Printed graphic T-shirts, flannel shirts, all white/ black outfits – this is your chance to go overboard and live up to the idea of twinning because when else will you both be doing this again?
9. Consider Accessories
A statement necklace can give life to even a basic black or white T-shirt. Earrings can take center stage. Finger rings, bandanas, hair clips, watches, and vintage necklaces are all great opportunities.
10. Complement Your Partner's Outfit
If you are not entirely sold on the idea of twinning and think it's too over the top for your liking, you can try coordinating both your outfits in subtle ways. It can be with color combinations, prints, different shades of the same color, or similar shoes or jackets. Pick one detail and match it up with him. It is inexpensive because you can make do with stuff that is already in your closet.
11. Wear Your Memories
Still confused about your outfit? Here's an interesting cue. What did you wear the first time you met him? What did he wear on your first date? Do you often cuddle up on the couch under one throw, endlessly watching films with tubs of popcorn? Does he love you in a particular color, pattern, or dress? Consider these questions, and you will suddenly have a ton of options to choose from.
12. Multiple Outfits
If you are like me, you're always swinging between being a tomboy in sweatpants and being all put-together to look suave. If you can never agree on one personality, you can end your dilemma by going for two outfits. However, don't get carried away with too many outfits because then you will get caught up in the whole multiple outfit frenzy and forget the whole point of celebrating your love.
13. Try Going Barefoot
If you guys want candids on the beach, grass, or anywhere else with no footwear, your choice of clothes should automatically work in tandem with this idea. Frayed pants, shorts, one-piece dresses, and high-low gowns will both add to the silhouette and balance your outfit.
Are you a compulsive shopper and looking to buy an outfit for your engagement photo shoot? Do you have a theme in mind? What is your favorite outfit from this list? Let us know by dropping a message in the comments section below.
The following two tabs change content below.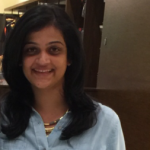 Latest posts by Pratima Ati (see all)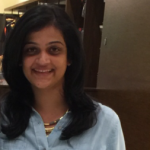 Pratima Ati
After working in Marketing and Business Development for a few years, Pratima Ati jumped ship to pursue two things she loved – fashion and writing. She's now a full-time Fashion & Lifestyle writer and has never looked back ever since. She sleeps early, reads often, and when she can't, she finally gives a closure to all the characters living in her drafts. Sometimes, they pass off as poetry too! That, and her training in Indian classical music and playing (learning) the veena keep her sane, civil, and bearable.