15 Best Beauty Products for Pregnant Women of 2020 That are Safe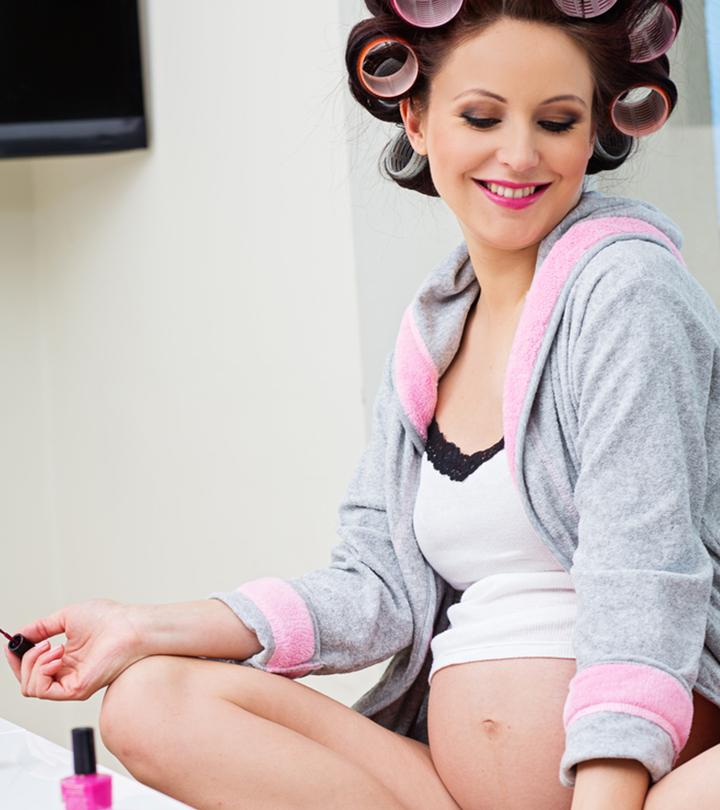 I must say, choosing a beauty product is no less than conducting thorough research! Most of us are extremely careful about the ingredients that we apply to our skin, and we don't buy anything unless we have decoded almost the entire product label. This is especially true when you are pregnant. On top of that, the hormonal changes you go through make your skin behave in crazy and new ways. Too exhausted to decide what's safe for your skin and what's not? Don't worry. I did that for you. Here's a list of skin care products for pregnant women that are safe to use.
Safe Skin Care Products For Pregnant Women
This is a must-have pregnancy care product for you. This oil is loaded with plant extracts and essential vitamins and is extremely lightweight. It gets absorbed into your skin quickly and is extremely moisturizing. This is an organic product that keeps your skin glowing and hydrated, reduces uneven skin tone, and has anti-aging effects.
Pros
Hypoallergenic
Smells great
Non-greasy
Cons
Those with oily skin, avoid putting on the face (skin may get more oily)
This shampoo is exceptionally gentle and will clean your hair without making it dry. The best part is, it's free of petrochemicals, paraben, SLS, phthalates, artificial preservatives, and synthetic fragrances. It has a soothing and relaxing citrusy scent that feels refreshing in case you are fatigued or feeling nauseated.
Pros
Natural ingredients
No paraben, SLS, phthalates, and chemicals
Cons
Palmer's is a renowned brand that manufactures products for both babies and their mothers. This particular body cream is made with cocoa butter, which is an excellent moisturizer. It also contains shea butter, collagen, vitamin E, and elastin. This product claims to heal the stretch marks and other scars on your skin, leaving it soft and glowing. All the ingredients are gentle on the skin and are safe to use during pregnancy.
Pros
Effective on stretch marks
Easily available
Smells great
Cons
Jar gets a bit messy (better use the tube with a pump dispenser)
The Dhanwantaram Thailam by Kama Ayurveda combines a traditional Ayurvedic formula containing ingredients such as vetiver, sesame oil, sida cordifolia, and gooseberry. This Ayurvedic formula is best for relieving stress and pain, and for boosting immunity. This product is safe to use and can be used by anyone, including pregnant women.
Pros
100% natural
Prevents stretch marks
Cons
There's a lot of confusion over wearing nail polish when you are pregnant. Of course, safety is the first concern. While there are not too many nail polishes that are pregnancy-friendly – but this one is! The Patent Shine 10X series of nail polishes by Butter London is non-toxic. It's free from Xylene, formaldehyde, DBP, toluene, ethyl tosylamide, camphor, and formaldehyde resin. So, it won't harm your baby.
Pros
Free from harsh chemicals
Shade options
Cons
If you are thinking what a baby product is doing in this list, then let me tell you that this product can be used both by babies and the expecting mothers. Pregnant ladies need a sunscreen that offers a broad spectrum coverage and contains zinc oxide and titanium dioxide.
Pros
Cons
This is an Ayurvedic formula that targets stretch marks and other patches that you get during pregnancy. It contains a coconut oil base along with ingredients such as Kachura and green turmeric. These are highly active ingredients that give you effective results.
Pros
Organic cold-pressed oil
Handmade
Herbal extracts
Cons
This cream has a non-oily texture that gets absorbed quickly into the skin. It contains a unique blend of avocado peptides, shea butter, and beeswax that not only moisturize and nourish the skin but also increase the skin's elasticity. Using the product during pre-natal and post-partum pregnancy is safe.
Pros
Hypoallergenic
Contains natural ingredients
Cons
Extra virgin coconut oil is an ideal skin moisturizer. It's not just loaded with antioxidants, but it also helps reduce scars and pigmentation, fights UV damage, and keeps the skin glowing. Kama is renowned for its Ayurvedic products, and that's why you can easily use this product without thinking twice.
Pros
100% natural product
Heals stretch marks
Cons
Pregnancy comes with a lot of worries. You are not only worried about the baby's well-being but also about the changes that you are experiencing (in case you are a new mum). The expanding belly often puts pressure on your back. And to relieve that back pain, this oil from Forest Essentials works like magic. It's completely safe to use during pregnancy.
Pros
Contains natural herbal extracts
Cons
This isn't a sunscreen but a sunblock that reflects UV rays and prevents it from reaching your skin. And if you have been skeptic about using sunblocks during your pregnancy, you can use this sunblock without any worries. It is non-oily, water and sweat-proof, and is PABA-free. So, it won't harm you and your baby.
Pros
Non-comedigenic
PABA and oil free
Gentle
Cons
May feel a bit sticky on combination skin
This brand is well known for its natural and herbal products. And you don't have to worry about using this kajal during your pregnancy. This product contains Triphala and Damask Rose along with castor and almond oil. It retains the moisture in your eyes and prevents eye strain. It defines your eyes without harming it.
Pros
No side effects
Freshens up the eyes
Affordable
Cons
Smudges easily
Glossy finish
This ayurvedic lipstick contains honey and clarified butter or ghee that keep your lips moisturized, heal dry and chapped lips, and have a lightening effect. It doesn't contain paraben, SLES, and SLS, so it's completely safe to use during pregnancy. It's available in multiple shades.
Pros
Cruelty-free
BDIH Germany certified
Cons
Stays for only 3-4 hours (not as long as branded ones)
This is an herbal face pack that gently reduces the size of the pores on your skin and gives you a clear appearance. Sandalwood helps in keeping your skin calm and also maintains its pH balance.
Pros
Smells good
Affordable
Brightens the skin
Cons
Results may take a bit of time
Hair fall is an issue that every pregnant lady faces, especially after giving birth when the hormones run amok in your body. And to combat that, you can use this herbal formula by Biotique.
Pros
Alcohol-free
100% natural
Paraben and cruelty-free
Cons
Remember one thing, if you are doubtful about a certain ingredient, avoid using that product. The skin care and makeup routine should be kept simple when you have conceived. These natural and harmless alternatives will help you keep yourself glowing during this period. I understand the daily struggles you are going through, but this is just a temporary phase, and your skin will be back to normal soon. If you have used any of these pregnancy safe beauty products, do let me know how it felt. And if you think you can add to this list, feel free to drop a comment below!
Recommended Articles:
The following two tabs change content below.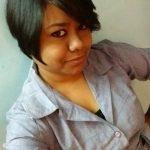 Latest posts by Ramona Sinha (see all)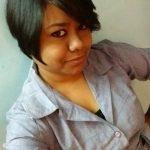 Ramona Sinha
Ramona has a Master's degree in English Literature. She believes that beauty begins with a good skin care regimen and is on a mission to eliminate all toxins from her routine. She helps readers select products and ingredients specific to their skin type and gives out tips to keep their skin healthy in a natural way. When Ramona is not working or experimenting with a new skin care product or ingredient, her books and a passion for music, good food, and traveling keep her busy.