8 Essential Matrix Hair Spa Treatments
With pollution and sun playing havoc on your hair, a hair spa treatment is a great way to bring back the lost nourishment and shine to your tresses.
Hair spa is a very popular hair care treatment that provides moisture to dry and damaged hair. It protects your hair from split ends, dryness and dullness and also improves the texture. A regular hair spa costs approximately INR 2000 for a sitting. While many people are regular customers for a hair spa, there are others who do not want to spend so much each month.
If you would like to go for a hair spa, but are stopping the urge due to the price tag attached, don't worry. Now, with some latest products available in the market, you can do your hair spa right in the comfort of your home. Matrix has some amazing hair care products that are created to give you a salon-like hair spa look, right in your home.
Top Matrix Hair Spa Products
Here are the Top 8 hair spa Matrix products you should know.
1. Matrix Biolage Hydrating Hair Masque: 
This hair masque is enriched with wheat germ oil, botanical extracts and other natural ingredients. All of these help replenish and hydrate dry hair. The product makes your hair smooth and soft, while adding shine. You can use this masque every week as it has natural ingredients that are not harsh on your hair. The texture is creamy and spreads easily on the hair. It also controls frizz to a great extent and makes hair manageable. The price is affordable and you get a lot of product.
2. Matrix Biolage Fortetherapie Intensive Strengthening Masque: 
This hair masque is suitable for damaged hair as it is made from the New Vita Force technology and contains the goodness of natural bamboo. It repairs damaged hair and prevents them from further damage. The product makes your hair smooth and soft and adds a shine to them. It strengthens weak hair and protects them from further breakage. This matrix biolage hair spa also controls frizz, making your hair manageable. If you love some deep conditioning treatment for your hair, then this is the perfect masque for you.
[ Read: Hair Spa ]
3. Matrix Biolage Smooththerapie Deep Smoothing Masque:
This smoothening hair spa masque gives you a perfect home spa at an affordable price. This masque will make your hair smooth, silky, frizz-free and manageable. It is enriched with camellia flower seed which helps in replenishing hair moisture, especially during winters. The price is reasonable as you get a lot of product which is enough to last for at least five months of application. It gives you salon-like-hair after each wash.
4. Matrix Sensoria Conditioning Spa Cream Bath: 
This conditioning spa cream treats and balances hair scalp. It is suitable for all hair types. Enriched with the goodness of grapefruit extract and apricot oil, it deeply nourishes and hydrates your hair. The product will leave your hair silky smooth and make them frizz free after each wash. The fragrance is very soothing and refreshing, and will automatically relax you with each use. Using this mask regularly will keep your hair healthy as it contains many natural ingredients.
5. Matrix oil therapy Oil Spa Creme:
This oil spa cream comes from the oil therapy range. It is made from apricot oil which is very beneficial for hair. After using this hair mask your hair will feel smooth, soft and hydrated. This matrix hair spa product also makes your hair tangle free. The lovely floral scent will linger for quite some time, creating a natural fragrance for your hair. The mask is light and doesn't weigh down your hair. It deeply nourishes dry hair and since it is paraben free, it doesn't damage your hair at all.
[ Read: Loreal Hair Spa Products ]
6. Matrix Biolage Colorcaretherapie Color Bloom Masque:
If you have color treated hair and want to make the colour last long, then try this hair mask from the color care therapy range. It doesn't contain silicones or any other harmful ingredients. If you prefer using natural ingredients for your hair, then you should surely try this hair mask. Not only will it keep your color looking fresh and shiny, it will also prevent it from fading. Moreover, the product will make your hair smooth, while nourishing hair cuticles. It is based on low pH formula which helps in preserving color vibrancy and also contains UV filters. The price is affordable as one tub contains enough product that will last for months.
7. Matrix Opticare Intense Smoothing Hair Mask:
This hair mask is made from Shea Butter which makes hair silky smooth. This product is especially made for chemically treated hair as it protects them from further damage. It also repairs damaged hair to a great extent. The mask tames frizzy hair and keeps them manageable all day long. It deeply nourishes hair and makes them hydrated without making them greasy or oily. The consistency is thick which makes application and removal easy. It's a must for people with rebound hair.
[ Read: Hair Spa Products And Benefits ]
8. Matrix Biolage Hydra-creme Intense Moisture Masque:
If you have dry and unmanageable hair, then this hair mask is a "must have." Made from a special combination of silk amino acids, it gives nourishment and hydration to dry hair. The mask also contains wheat germ oil and botanical extracts of lemongrass, algae and sage which are known for their amazing benefits on hair. Its creamy consistency helps it spread easily on the hair. The mild fragrance is refreshing, not over powering. Using this mask will make your hair smooth, soft, manageable, and frizz-free, while adding some much needed shine.
Hope you liked this article and found it informative. So, which matrix hair spa treatment you would like to try to give life to your mane? Feel free to share your thoughts with us.

The following two tabs change content below.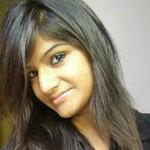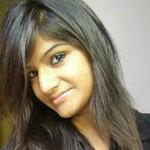 Mansi
Having great interest for writing, I always love to share my ideas with the readers. I love trying different make ups, hairstyles and would always come up with something new. I love travelling and my aim is to travel across the globe without missing a single country in my lifetime.