Can Essential Oils Heal Bruises? Essential oils are widely used in home remedies to heal skin issues and for their aromatherapeutic benefits. Herbalists often rely on the healing benefits of these oils and use them for bruise healing. Can essential oils heal bruises? Does research support their use? Read on to find out.
What Is A Bruise? Can Essential Oils Treat Bruises?
Bruises (or ecchymosis) are discolorations caused by physical trauma (blow or impact) that ruptures the tiny blood vessels underneath the skin. Initially, they appear black and blue but change color while healing.
Many essential oils have anti-inflammatory properties that may help reduce swelling and other symptoms of bruising. In the following section, we have listed the best essential oils that may help reduce the pain, swelling, and discomfort caused by bruising.
Best Essential Oils For Bruises
Before applying the essential oil, thoroughly clean the bruise(s) to remove dirt and impurities. You may use a warm compress on the area for better results.
1. Arnica Montana
The extracts of arnica plant are known for their bruise and pain-healing properties. It can be taken orally or used topically.
A study found that topical 20% arnica could reduce bruising effectively compared to low concentrations of 1% vitamin K with 0.3% retinol. Oral intake of arnica montana can also reduce the intensity of postoperative bruising after rhinoplasty surgery.
Caution: Do not apply arnica extract on sensitive skin and open wounds as it may cause further irritation.
2. Frankincense
Frankincense, also known as "olibanum," is extracted from the resin of a Boswellia tree found in India, the Middle East, and parts of the African continent. Traditionally, frankincense is known for its anti-inflammatory properties.
A study found that applying a combination of frankincense (Boswellia serrata) and turmeric (Curcuma longa) essential oils healed soft tissue injuries like bumps, bruises, and minor muscle tears.
3. Lavender
Clinical trials demonstrate that lavender oil has a beneficial effect on wound healing and helps reduce redness, edema (swelling), ecchymosis (bruising), and discharge from the wounds.
4. Rosemary
Rosemary is another essential oil that is lauded for its therapeutic properties in healing bruises, sprains, and muscle pain. The topical application of this essential oil can heal wounds.
5. Turmeric
Tumeric has gained its reputation over the years for being an ultimate healing agent for cuts and wounds. Similarly, its essential oil has pain-relieving properties and can heal bruises.
6. Helichrysum Italicum
Helichrysum essential oil is also known as the super arnica of aromatherapy as it has anti-hematomal properties (prevents the collection of blood outside the vessels). It is often used with macerated oil of musk rose to reduce inflammation, bruises, pain, and edema (swelling).
7. Grapefruit Or Pomelo (Citrus grandis)
The essential oil of grapefruit or pomelo contains limonene, alpha-terpinene, and alpha-pinene. It can heal wounds, reduce bruises, acne, and other mild skin issues.
8. Yarrow And St. John's Wort
In a study, the essential oils of these two flowers were found to have wound-healing abilities. They can reduce redness, edema, bruising, discharge, and pain related to episiotomy wounds (surgical cut in the vagina during childbirth).
Working with a bruise can be challenging. Hence, it is crucial to adopt a gentle approach while treating it. Also, essential oils are extremely potent, and you have to be careful while using them. Here is a guide.
How To Use Essential Oils For Bruises
To use essential oils for bruising:
Mix 2-3 drops of the essential oil with a tablespoon of any carrier oil like coconut, jojoba, sweet almond, and avocado oils.
Massage the area gently with the oil mix and leave it on for at least half an hour before washing off or overnight.
You can also couple this home remedy with applying a warm compress to reduce swelling and promote blood circulation to improve the bruise.
There are a few things to keep in mind while using essential oils on their skin.
Things To Take Care Of While Using Essential Oils:
Always dilute the essential oils with carrier oils before application.
Use the remedy not more than twice a day. Excess use of essential oils can irritate the skin.
Always do a patch test before using any essential oils to prevent allergic reactions.
If you notice any irritation or allergic reaction, discontinue using the oil.
Not all essential oil and extracts are meant for oral use. These remedies are strictly for external use. Do not ingest essential oils unless advised by the doctor.
Severe bruises may take time to heal and may also require medical attention.
When Should I Consult A Doctor For Bruising?
It usually takes two weeks for a bruise to heal. However, consult a doctor if the bruised area has hardened or has increased. Usually, this indicates a blood clot under the skin or muscle.
The second and slightly rarer possibility is heterotopic ossification. This is a condition in which calcium accumulates in the injury spot.
Both these conditions require immediate medical attention.
Moreover, if you are experiencing unexplained bruising, it is better to consult a medical professional. They might conduct tests, such as X-rays, to observe slight changes in bone fracture. Alternatively, they may conduct blood tests to detect any clotting or vitamin deficiencies.
Here are some other signs you must look out for to make an immediate appointment with your doctor.
Unbearable pain and swelling
Bruising that persists longer than two weeks
Lumps in the bruised area
In Conclusion
Most bruises are not serious and go away with home treatment methods like compress, resting, and taking painkillers. The essential oils suggested in the article may also speed up the recovery process. However, consult a doctor immediately if the bruises don't go away after two weeks and you experience pain and swelling.
9 Sources
Articles on StyleCraze are backed by verified information from peer-reviewed and academic research papers, reputed organizations, research institutions, and medical associations to ensure accuracy and relevance. Read our editorial policy to learn more.
The following two tabs change content below.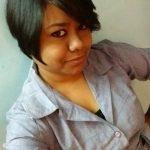 Ramona is a journalist-turned-content writer. She holds a Master's degree in English Literature and has been writing for the digital world for over five years. She specializes in writing for Skin Care. She has done a certificate course titled 'Dermatology: Trip To The Skin', offered by Novosibirsk State University. She believes that beauty begins with a good skin care regimen and is on a mission to eliminate all toxins from her routine. She helps and guides readers in selecting products and ingredients specific to their skin type/issue. When Ramona is not working, her books and passion for music, good food, and traveling keep her busy.