9 Essential Oils To Battle Cold
A cold can be quite troublesome. Medications may not always help. Even if they do, the effects may not last long. All said and done, you don't want to keep suffering from the painful bouts of cold and flu, do you? So, what can you do? Ever thought of alternatives like essential oils? Research has some exciting news!
How Do Essential Oils Work For Cold?
Essential oils are known for fighting viral and bacterial infections. In a study, an essential oil blend had effectively suppressed the activity of influenza virus (1).
Essential oils contain distinct chemical compounds that come from the plants they are taken from. Due to this, essential oils have been used since ancient times for their medicinal and therapeutic benefits.
Research has shown that essential oils, especially that of lavender and peppermint, can help treat cold and flu (2). The essential oils also offer antiseptic solutions against oral pathogens.
Peppermint oil contains menthol that acts as a natural decongestant. Studies have also demonstrated the antiviral activities of peppermint oil (3).
These are just a few studies. Let's dig deeper – because essential oils could be the solution you were looking for.
What Are The Essential Oils That Can Help Treat Cold And Flu?
1. Eucalyptus Essential Oil
Eucalyptus oil has immune-modifying and antimicrobial effects, as per a study. This can be attributed to 1,8-cineole, which is the major component of the oil. Its antiviral and antifungal properties can have positive effects on cold and other respiratory ailments (4).
Thanks to its anti-inflammatory and antibacterial effects, eucalyptus essential oil has also been used to treat influenza virus infection.
2. Peppermint Essential Oil
Reports suggest that a blend of eucalyptus and peppermint essential oils can help treat sinus symptoms (5). Peppermint tea can help with nasal symptoms too.
In addition to preventing cold and flu, peppermint essential oil can boost energy (6).
3. Frankincense Essential Oil
The incredible antibacterial, antiviral, and anti-inflammatory properties of frankincense essential oil can help keep cold and flu at bay (7). It can help treat a stubborn cough and other respiratory issues.
The oil fights inflammation by inhibiting the production of immune cytokines (1).
4. Oregano Essential Oil
Oregano essential oil possesses strong antioxidant properties, which can help treat respiratory illnesses (8). Essential oils extracted from oregano were found to protect against pathogens like P. aeruginosa, which infect the airways (9).
Oregano essential oil can also inhibit some pathogenic bacteria that lead to respiratory ailments (10).
5. Cinnamon Essential Oil
A 2010 study found that a blend of essential oils, including that of cinnamon, could reduce viral molecules in patients by a whopping 90% (1). This could be because cinnamon is an intensely warming and soothing plant – even drinking its tea can give your body a warming effect.
6. Tea Tree Essential Oil
Inhaling crushed tea tree leaves was often followed as a method to treat coughs and colds. Studies show that tea tree essential oil offers antibacterial, antifungal, and antiviral protection (11).
The oil had also shown the greatest effect on free virus (virus in the body prior to infecting the cells).
7. Lemon Essential Oil
Lemon essential oil has potent antibacterial properties and can aid the treatment of the common cold and flu (12). The essential oil is also a natural stress reliever – and can help relieve stress that is associated with extreme symptoms of cold.
8. Lavender Essential Oil
Lavender essential oil is one of the more commonly used essential oils. It offers excellent antioxidant protection, scavenging the disease-causing free radicals (13). These free radicals can also weaken the immune system. In a way, lavender essential oil strengthens the immune system and helps fight cold and flu.
9. Thyme Essential Oil
Thyme oil works as a tonic stimulant and is quite useful in treating respiratory infections, asthma, and bronchitis (2). The oil also exhibits antibacterial properties.
These essential oils can go a long way in relieving cold and flu symptoms. You can use them along with your medication for faster results. Using them is quite simple – steam inhalation is the way to go. Here's how you can do that:
Add about seven drops of the essential oil to a large bowl of hot water.
Lean over the bowl and cover yourself with a towel such that you create a tent. Ensure you are at least 10 inches away from the bowl, though. You don't want to get a steam burn.
Close your eyes and breathe through your nose. Take a quick break every two minutes.
Conclusion
Cold doesn't have to be troublesome anymore! With these essential oils on your shelves (and in conjunction with medication), you can battle bold and flu like a champion.
Any other essential oils we missed to mention? Do let us know by leaving a comment in the box below.
References

The following two tabs change content below.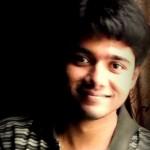 Latest posts by Ravi Teja Tadimalla (see all)