11 Best Essential Oils For Scars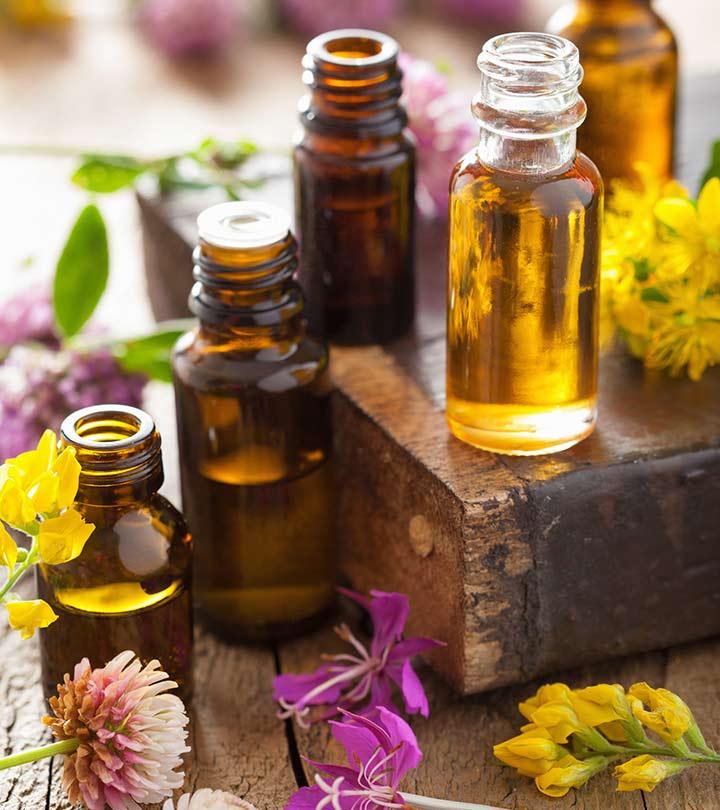 If you are reading this article, it means you are looking for a solution to fade your scars. It means you have tried many remedies without any success. It means you do not want to go for expensive laser treatments and are looking at natural ways to fade scars. Luckily, essential oils can help to fade them. Read on to find out which essential oils can do the magic for you.
Best Essential Oils For Scar Healing
How exactly can essential oils help minimize your scars?
Before you start scrolling through the names of the oils, take a minute to understand the mechanism behind it.
You get scars when your body is trying to heal the wound by forming new collagen fibers in the affected area. Better wound healing minimizes scar formation. Essential oils have anti-inflammatory properties that promote proper healing and reduce the chances of scarring.
If you are worried about acne or a scratch or cut on your face or anywhere on your skin leaving behind proof of its existence, try these essential oils to minimize their appearance.
Helichrysum oil is used in traditional medicine for its anti-inflammatory and wound healing properties. This essential oil not only helps reduce toothache but also takes care of your scars and minimizes their appearance. The anti-inflammatory properties of this oil are particularly beneficial for minimizing scars by promoting wound healing (1).
During the wound healing process, the fibroblast cells produce Collagen III for repairing the wound site before they deposit Collagen I on the area. The application of frankincense essential oil reduces the levels of Collagen III. This improves the wound healing process and reduces the chances of scar formation (2).
Rose geranium oil is known for its antibacterial and antifungal activities. It has been used in folk medicine for its skin healing properties. Rose geranium oil is considered to be a potent anti-inflammatory agent that promotes faster and better wound healing (3). This property helps in preventing scarring.
Lavender essential oil is often used in aromatherapy for its calming effect, and it can also prevent scarring. A study found that topical application of lavender oil on wounds helped promote collagen synthesis (4). This is essential to aid proper wound healing and prevent scarring.
5. Hyssop Essential Oil
Hyssop is an Iranian herb that is rich in flavonoids. Hyssop essential oil has antioxidant, antiseptic, and antifungal properties (5). It has been found useful in healing dermatitis, eczema, inflammation, wounds, and scars (6).
Carrot seed oil has high antioxidant properties. It protects your skin from the harmful free radicals and also has high SPF value (7). It is used to treat skin conditions like eczema, psoriasis, ulcers, and inflammation. It also promotes wound healing (6). This, in turn, helps prevent scarring.
This essential oil inhibits the action of Collagen I and Collagen III (8). This is an important factor in preventing scarring while the wound is healing. Juniper essential oil also has anti-inflammatory, antimicrobial, and antifungal properties that promote effective healing.
This herb not only gives a distinct flavor to your food, but the oil derived from it has excellent wound healing abilities (9). Proper wound healing ensures fewer chances of developing a scar.
The earthy and woody fragrance of vetiver makes it highly valued in the perfume industry. However, the essential oil extracted from this grass assists in wound healing. It is especially beneficial in keeping the skin moisturized and preventing stretch marks (10).
[ Also Read – Aroma Magic Tea Tree Essential Oil ]
Sandalwood oil has shown excellent results in treating many skin conditions ranging from eczema to acne. This is mainly due to its anti-inflammatory and antimicrobial properties. Sandalwood oil also promotes epidermal wound healing (11). This prevents scar formation.
Patchouli oil has therapeutic properties and is mainly used for medicinal purposes. The aromatic oil is an excellent tissue regenerator, and it not only promotes fast healing but also prevents scarring (12).
Do not expect immediate results after you start using essential oils to reduce scarring. You need to be consistent with the remedy and have patience.
There is a specific way of using essential oils on the skin. You cannot use them like regular oils. Read on to find out how to use essential oils for healing your scars.
How To Use Essential Oils For Scars
Essential oils should be diluted before applying on the skin. The oils that are used to dilute essential oils are called carrier oils. You may choose any carrier oil based on your preferences. Here are the most popular options to choose from:
Jojoba oil (best for oily skinned people)
Olive oil
Coconut oil (If you have oily and acne-prone skin, avoid this oil.)
Sweet almond oil (suits all skin types)
Avocado oil
Rosehip seed oil (has excellent skin healing properties)
Hazelnut oil
Apricot kernel oil
To use essential oils on your skin,
Pick any carrier oil.
Mix 2 tablespoons of the carrier oil with 2-3 drops of essential oil.
Combine well and massage on the affected area.
Do not wash off immediately. Let it stay for at least an hour before washing.
Apply the oil on the affected area 2-3 times a day.
For best results, continue using it for at least 2-3 months.
While buying essential oils, make sure that you are choosing 100% therapeutic grade essential oils. Such oils do not contain any additives and are highly effective.
Also, there are several precautions you need to follow before or while using essential oils.
Precautions To Take While Using Essential Oils
Essential oils may cause minor side effects if you are not careful while using them. If you are allergic to an essential oil, it may cause
Redness
Irritation
Rashes
Itching
Allergic reaction
Keep these tips in mind before using essential oils:
Do a patch test before using the oil on your skin. Take a drop of the diluted oil and rub it on your skin. Let it stay for 24 hours. If your skin doesn't react to it, you can use it without any fear. However, if irritation occurs, discontinue use.
If you have an inflammatory skin issue or an allergic skin condition, such as eczema, dermatitis, and rosacea, consult a doctor before using essential oils.
If you are pregnant or lactating, avoid using essential oils. Check with your doctor before using any oil.
If you are undergoing treatment for a skin issue or any other medical condition and you are taking any medication, check with your doctor before using essential oils.
The best way to prevent scarring is by starting the treatment immediately. This way, the chances of healing are higher. It is tough to fade old scars. Also, it is impossible to make the scar disappear, and you should not expect any dramatic difference.
Natural treatments take time. Be patient enough to continue the treatment for at least six months before you see a remarkable change.
Have you ever tried essential oils before? How was your experience? Let us know in the comments section below.
References
The following two tabs change content below.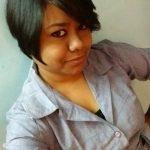 Latest posts by Ramona Sinha (see all)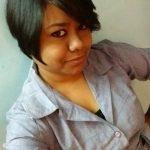 Ramona Sinha
Ramona has a Master's degree in English Literature. She believes that beauty begins with a good skin care regimen and is on a mission to eliminate all toxins from her routine. She helps readers select products and ingredients specific to their skin type and gives out tips to keep their skin healthy in a natural way. When Ramona is not working or experimenting with a new skin care product or ingredient, her books and a passion for music, good food, and traveling keep her busy.