6 Essential Tools To Style And Maintain Your Wavy Hair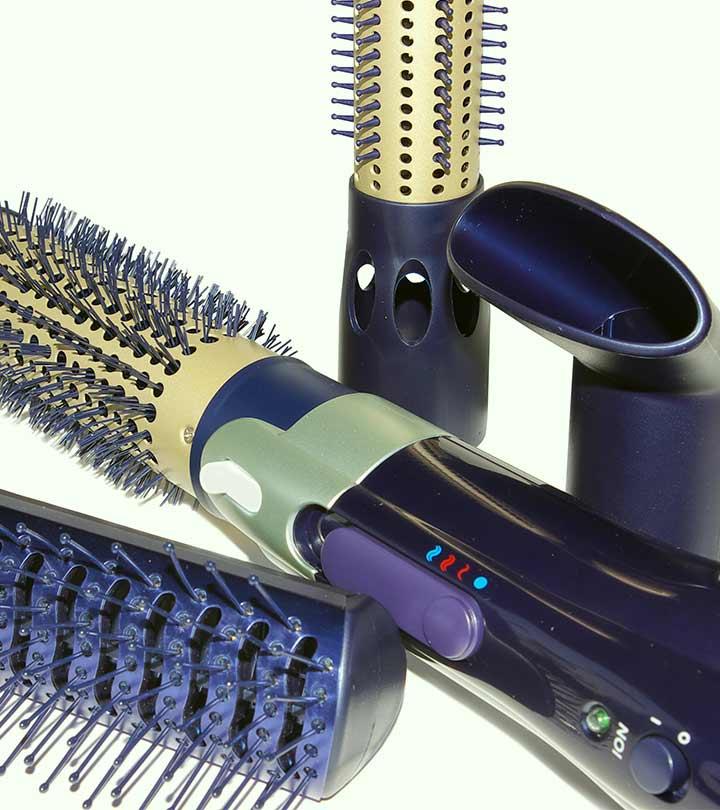 These days, almost everyone is obsessed with their hair. And why shouldn't they be? Hair occupies an important place in a woman's beauty. Highlighting the appearance, it makes the woman more beautiful and attractive. No wonder, there are so many hairstyles available these days! From Miley Cyrus's hot and funky short crop to Mila Kunis' simple and straight hair, women love to experiment with different types of styles to offer themselves different looks.
Tools For Wavy Hair:
Out of all the different types of hair, one that is an object of envy is wavy hair. But managing and styling wavy hair is a real task! To maintain it, you need few essential things. Let's check them out:
1. A Good Hair Brush:
The first and most important thing you need to keep in your drawer is a good quality wooden brush. Even though this tip might seem a little old, it is definitely going to be effective and helpful. Brushing your hair regularly not only helps you maintain wavy hair, but also lessens your trouble when you try to style it. It would be better if you make it a point to brush your hair twice a day. I can guarantee, it will make your manageable and attractive.
2. Professional Hair Dryer:
The second important tool or equipment you need to keep in your closet is an amazing and professional hair dryer. It will save your hair from further damages and make the texture of your wavy hair much more fine and soft. However, keep in mind that using a hair dryer shouldn't be a part of your lifestyle. You shouldn't be doing it daily. Twice a week should be enough; otherwise you will lose the beauty of your hair. A good quality hair dryer might be a little expensive, but will surely help you maintain your wonderful and lovely wavy locks.
3. Hot Air Styler And Dryer:
This product is a hot blow dryer and styler at the same time. If you have this product, there is no need to visit the parlor anymore. It gives your hair that sexy, shiny and wavy look you have always desired. Women who have used this product have appreciated its efficiency and have also claimed that it works much better than those normal roll-ons. This product makes your hair look naturally curly and beautiful.
4. Curling Iron:
The curling iron is an amazing addition to your hair care routine. This heats up pretty quickly and makes styling of the wavy hair easy. It doesn't damage your hair at all since there is no question of overheating with this product. It can be used for straightening your hair as well as curling it.
5. Styling Wand:
Most of you might be surprised, but there is actually something called the styling wand, which help you style and curl those beautiful locks before you head out for the evening. You don't even have to worry about ruining your hair or getting awful ends at the end. You can achieve different sizes of curls with the help of this amazing product. If you don't have the styling wand, get hold of it now!
6. Hot Rollers:
Last but not the least, its hot rollers! This one is most simple and basic product you could keep to get wavy hair. It will glam up your appearance and make you look like an absolute diva. However, try and use a hair spray along with rollers. It will make your hair glow once the styling has been done.
Beautiful hair needs styling to be more attractive. And for styling, it needs certain tools. The ones mentioned here are must haves, if you want to manage and style your hair better. So, stock up on them!
How do you manage your wavy hair? Let us know in the comments section below.
The following two tabs change content below.