Evening Primrose Oil For Skin: Acne Management, Benefits, And Usage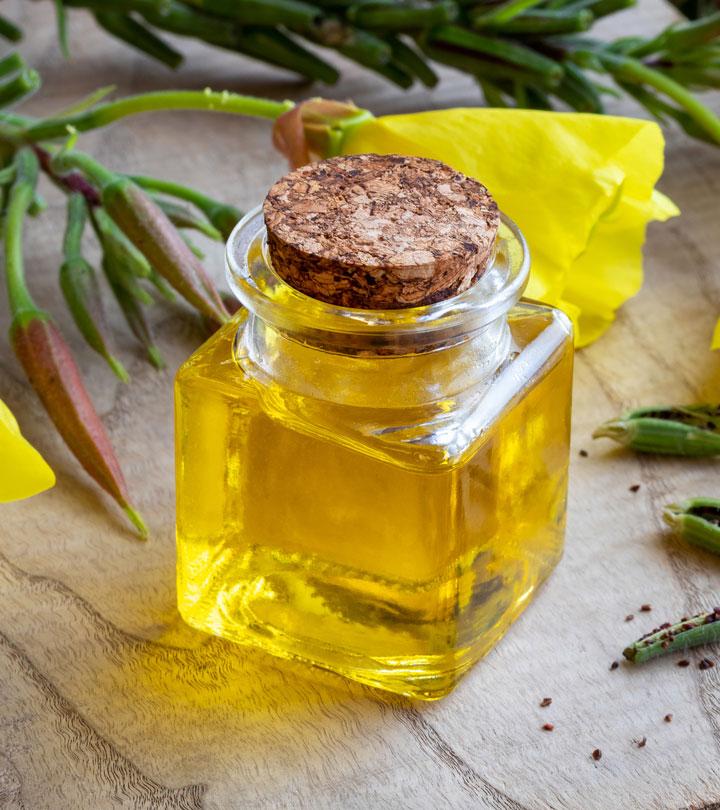 Evening primrose oil is fast becoming a popular home remedy for acne and eczema. It is said to improve skin elasticity and texture. But does it really work? If yes, how can we use it? Can it be a complete treatment for acne? Well, the answers are here. In this article, we discuss the benefits of evening primrose oil for skin, its effectiveness in managing acne, how to use it, and its potential side-effects. Keep reading.
Evening Primrose Oil For Acne
The gamma-linolenic acid in evening primrose oil may reduce non-inflammatory and inflammatory acne lesions (1). This acid is found primarily in vegetable oils. It may also hydrate the skin.
Research shows that evening primrose oil may treat xerotic cheilitis (chapping of lips) in acne patients being treated with isotretinoin (2). Anecdotal evidence suggests that massaging evening primrose oil on the face daily may reduce acne spots and discoloration. However, there is no scientific evidence to back this claim.
Another study suggests that the oil may ease premenstrual syndrome (PMS) symptoms, including acne. This could be attributed to its linoleic acid content (3).
Adding evening primrose oil to your daily skincare routine can offer you a few other benefits. Check them out in the next section.
Benefits Of Evening Primrose For Skin
Now that you know the benefits of evening primrose oil, here are the ways you can add it to your skincare regimen. Read on.
How To Use Evening Primrose Oil
Ingest only about 1 to 8 grams of evening primrose oil daily. The dosage may vary for each brand. Check the label and consult a dermatologist before using any supplements.
 To Manage Inflammatory Conditions: Apply 1 ml of 20% evening primrose oil to the skin twice daily for up to four months.
 To Improve Skin Health: Take 500 mg of evening primrose oil capsules three times a day for up to 12 weeks.
 You can apply this oil directly to skin. It can be paired with other oils and herbs to form face packs, creams, moisturizers, etc.
Note: Be aware of the brand of evening primrose oil supplements and topical products that you buy. Research about the company as well as the supplement.
Though evening primrose oil is considered safe for almost all skin types, it may also have some side-effects. Keep reading.
Side-Effects
The safety of evening primrose oil for long-term use is yet to be determined. It may increase bleeding when used with blood thinners. It may also lower blood pressure way too much if ingested.
Other side-effects are generally mild. These include (7):
 Headache
 Abdominal pain
 Nausea
 Loose stools
 Seizures
Ingesting the lowest and safest dosage of the oil may prevent side effects. In rare cases, this oil may cause allergic and adverse reactions like
 Inflammation of hands and feet
 Rashes
 Difficulty in breathing
 Wheezing
Note: There is no sufficient research on the safety of evening primrose oil on pregnant and breastfeeding women. Stay safe and avoid use.
Takeaway
While there is evidence that evening primrose may help manage acne and boost skin health, more research is needed to arrive at a definitive conclusion. You can use evening primrose to only reduce acne symptoms. It is not a full treatment option. Consult a dermatologist before you start using this oil on your skin. Take precautions to avoid any allergic or adverse effects.
Sources
Articles on StyleCraze are backed by verified information from peer-reviewed and academic research papers, reputed organizations, research institutions, and medical associations to ensure accuracy and relevance. Read our editorial policy to learn more.
Recommended Articles
The following two tabs change content below.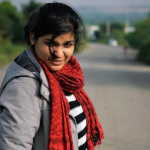 Anjali Sayee is a writer and an introvert. From studying Aeronautical Engineering and wanting to design her own airplane to writing articles on hairstyles, she has been on quite a journey. She believes that hair is one of the key factors that define a woman's personality. To quote her, "What's the first thing they do in the movies to show a personality change? Change the hair – because it has a life of its own." She's here to help you find the hairstyle you need. This bookworm is a self-professed Wholocker, a talented drummer, and an amateur photographer.