Top 10 Eye Primers Available In India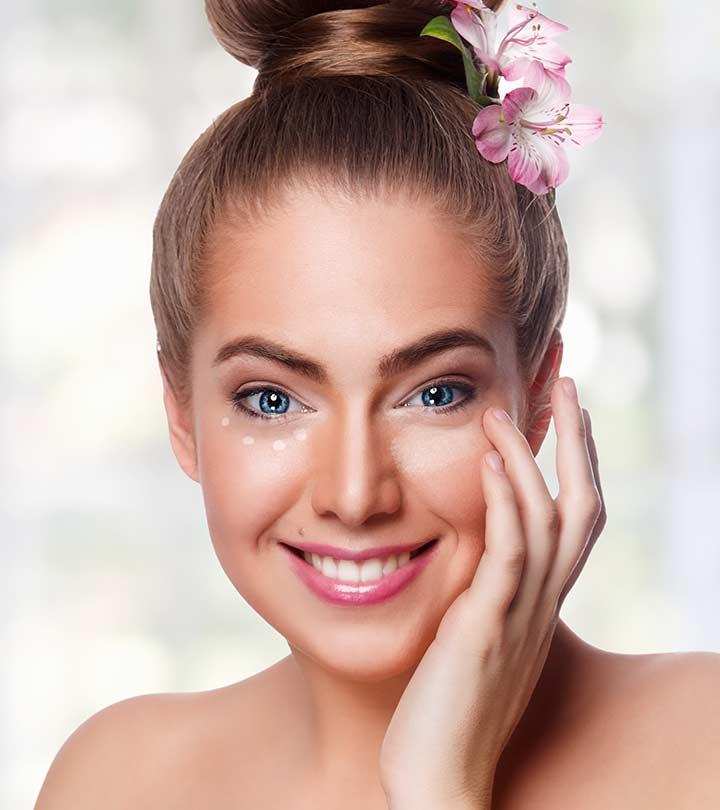 Eye primers are an indispensable makeup product for every eye makeup lover. Whether you like doing soft or intense eye makeup looks, an eye primer makes it last longer and appear more visibly brighter on the eyelids. Eye primers work just like face primers. They smooth out your eye base for an even and flawless eye makeup look. They also prevent smudging and creasing of the eyeshadows.
Today, we have compiled a list of the best eye primers, which are easily available in India:
Top 10 Eye Primers Available In India
The Elf Mineral Eye Shadow primer has a gentle formula with 100% mineral base, which is free from paraben and preservatives. It does not contain any chemical dye. It also has the goodness of Vitamins A, C and E, which will help you preventing early aging and moisturizing your skin. The formula of the eye primer applies smoothly and dissolves into the skin without leaving any cast. It makes eye makeup last longer and avoids creasing.

Revlon is a popular makeup brand for base makeup products. It recently launched the Photoready range with foundation, concealer, compact and an eye primer. The Revlon Photoready Eye primer comes with a unique formula, which will brighten and last your eye makeup for long hours of time. It has a nice creamy texture, which acts as a smooth base for eyeshadows.

Price at the time of publication: ₹7.99
If you are in a tight budget, then this is the best eye primer in India. It comes in a creamy nude color. It prolongs the wear time of your eyeshadows for good 3 to 4 hours. It also gives a bright and illuminated look for your eye makeup.

The Urban Decay Eyeshadow Primer Potion is definitely one of the most popular eye primers in the makeup world. It is available in two different variants, such as Sin and Original. If you wear makeup for long hours of time, then this eye primer is the best choice. It makes your eyeshadow vibrant and crease-proof. It also makes your eye makeup last for 24 hours. No wonder, it has secured a special place among makeup artists and makeup lover, as it gives a super vibrant look to the eyeshadow. It also helps the eye makeup last for 24 hours! To sum up, it works as a triple-duty product – highlighter, eye primer and base.

The MAC Prep and Prime Vibrancy eye primer is very popular for its unique formula. It not only increases wear time of your eye makeup but also reduces puffy eyes and under eye shadows. It provides a bright natural glow to the eye area.

Kryolan makeup products are popular for good quality and affordable price. It prolongs eyeshadow wear time for good 8 to 10 hours. The additional benefit is that this eye primer works for face as well as an eyelid primer too!

7. Coastal Scents Shadow Worx Eye Shadow Primer Matte: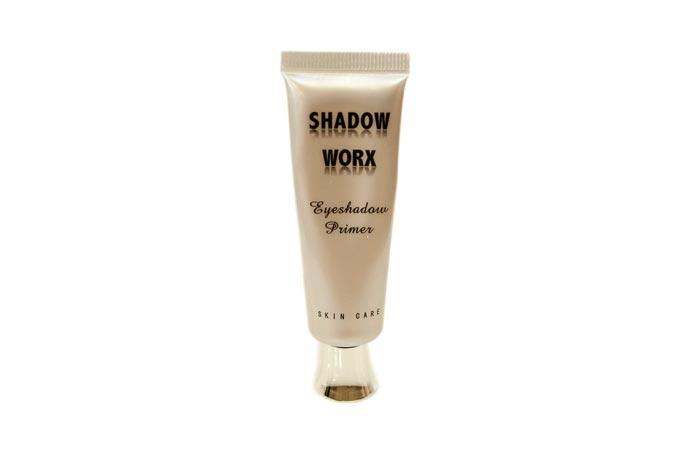 This eye primer is lightweight and creamy in formula. It provides matte opaque finish, so you can get an even eyeshadow look. It is designed for oily lids as it amazingly prevents creasing or fading of the eyeshadows. It improves vibrancy of the eyeshadows and staying power of your eye makeup. Though it settles into a matte finish, it works equally well for matte as well as shimmery eyeshadows.
8. Faces Metaliglow Eye Primer: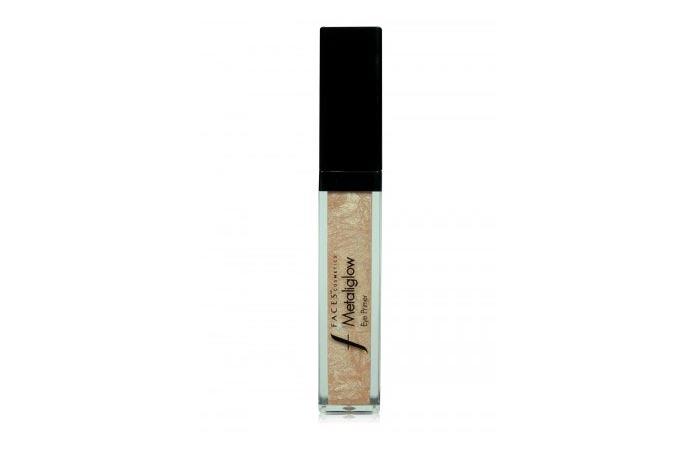 The Faces Canada eye primer is perfect for parties and weddings as it provides a shimmery base. The eye primer works well for shimmer eye shadows by providing a rich sheen. If you love wearing shimmery eye makeup look, then this is definitely a great option to try. It stays for good 5 to 6 hours even on oily eyelids without any creasing problem.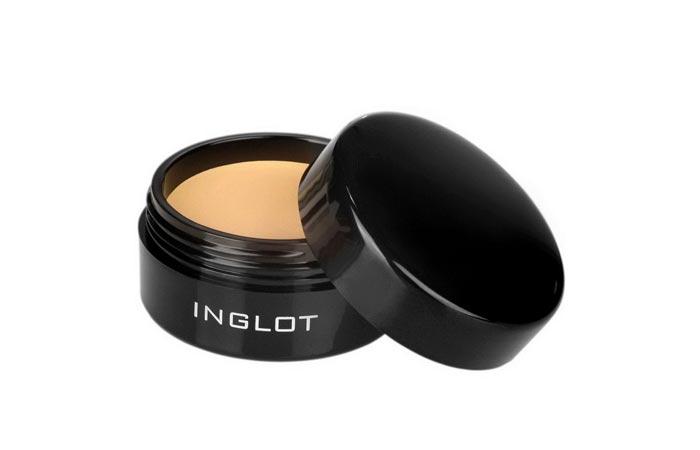 The Inglot Eye Makeup Base is another budget friendly option in the list. The formula of the eye primer is cream, so it spreads well on the eyes. It promises to make your eye makeup last for 12 hours.

Price at the time of publication: ₹2333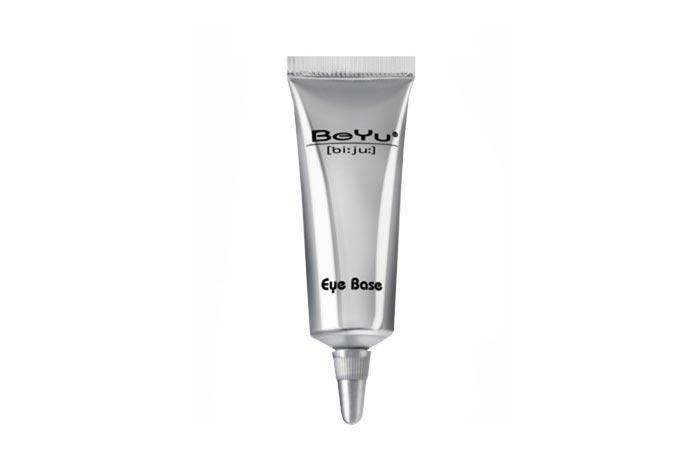 This eye primer increases the wear time of the eyeshadows for decent 5 to 6 hours. The formula gives an even and smooth finish to the eyeshadows.

There you have the top 10 eye primers brands in India which are easily available. Make sure to grab one for your makeup stash today!
*Subject to Availability
Those were our picks of the best eye primers available in India right now. But before you pick one up, go through the buying guide below to make an informed decision.
Things To Consider Before Buying An Eye Primer
Different eye primers are formulated for different skin types. The skin of your eyelids is pretty sensitive. Therefore, choose a primer wisely according to your skin type. Pick a moisturizing or hydrating primer for dry or normal skin and an oil-control primer for oily skin.
Always check the ingredients and their possible effects on your skin when you are picking any makeup product. It is an added benefit if they contain a hydrating ingredient like hyaluronic acid to help your skin retain its plumpness without making it greasy. Make sure the primer does not contain harmful ingredients like lead or parabens. Also, do a patch test before you apply any product on your face.
There are many brands that sell eye primers at different price points. Please go for a reputed brand that is in your budget.
The list of best eye primers ends here! Which is your favourite eye primer brand? Why do you prefer it to others? Let us know in the comments section below.

Recommended Articles:
The following two tabs change content below.