Top 10 Eyebrow Hair Dyes Available In India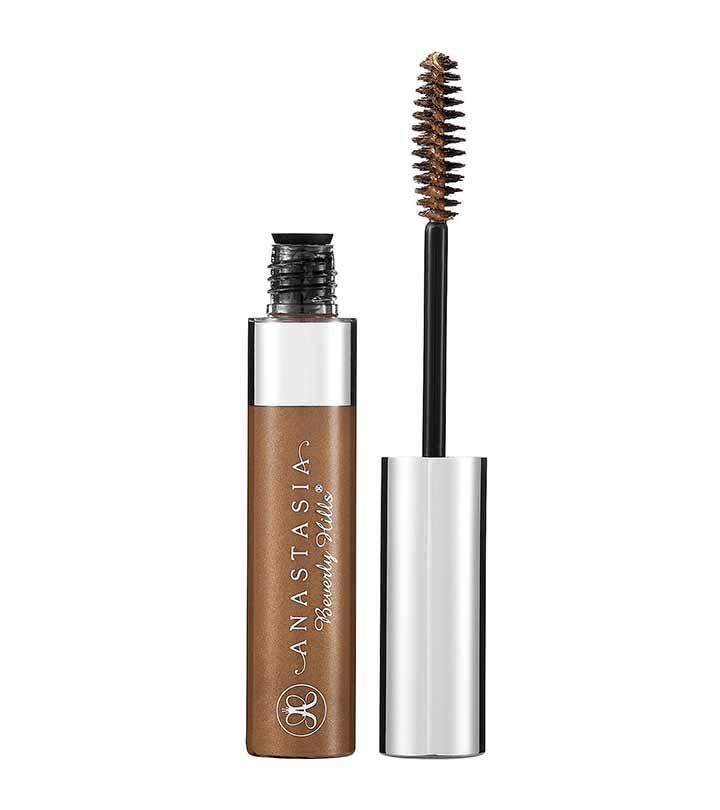 Has years of plucking or threading left your eyebrows sparse and thin? Do you want to follow the latest trend of thick, plump brows? If your answer is yes to both these questions, then this article is for you!
Top 10 Eyebrow Hair Dye:
One of the best ways to get thick eyebrows is with the help of eyebrow hair dyes! Eyebrow tints are available in different colors and you can choose the one that works best for you.
Here are the top 10 eyebrow hair dyes:
Godefroy eyebrow dye is the most popular choice when it comes to eyebrow dye. If you have grays peeking out of your eyebrows and you need to enhance the natural color of your brows, then use Godefroy's instant eyebrow tint kit. It is simpler than using pencil or dust. The kit contains color capsules and crème developer.

Eylure Dylash dye is a long lasting eyebrow dye that can make your eyebrows look thick with just one application a year. The kit comes with a cream color and an activating solution, which has to be mixed together. For minimum mess, you can use the small palette that comes with the packaging.

The Roux Lash dyeing kit can be used to cover grays and make your eyebrows look fluffy. The dying is a 2 step process, where you first cover the hair to be dyed in finely divided silver (which comes in a bottle), and then apply the second solution. When the two come in contact, the coloring is visible. So, if you are careful, you can avoid Groucho Marx-like eyebrows that seem inevitable with most dyes.

This tint by Laura Geller comes with a gel eyebrow tamer. It is a helpful eyebrow hair dye, because it contains tiny fibers that make your eyebrows appear fluffier. The colors available in this range are flexible and can suit almost all natural hair colors.

When you want your eyebrows to look fuller and your eyelashes to look longer, you can use Refectocil's tint. It has a lavish range of colors—from graphite to chestnut, deep blue to red blond.

If you are tired of touching up your eyebrows with pencil, it is time to switch to Anastasia of Beverly Hills' Tinted Brown Gel. This subtle and lightweight gel helps you tame unruly strands. It is available in blonde, brunette, espresso, caramel, auburn and granite.

Price at the time of publication: ₹3885
7. New Kiss Tinted Brow Gel:
This is another tinted gel that you can use instead of a conventional dye. It also comes with a pencil. The gel has a light shimmer to it, which sticks even after vigorous rubbing and sweating.
Tinting the brows according to your choice, this semi-permanent dye will help you cover the annoying gray hairs in the brows. It can be used on mustaches and beards as well! It is available in six shades, such as grey, blond, taupe, brown, black and auburn.

Tintocil's dye has a creamy texture, which helps in the easy application of the dye. It lasts long too. Mild application can last up to 5 weeks and it is resistant to water and cosmetics. It is available in five shades, such as black, blue-black, brown, light brown, auburn and blonde.

With a light consistency, this dye is easy to apply. It is an inexpensive eyebrow dye. It is available in 4 shades, such as blonde, auburn, sable and fawn. It gives superior grey coverage and lasts long.

*Subject to Availability
If you are one of those who put a lot of emphasis on how you look, then eyebrow dyes are certainly something that can add to your oomph factor. Try one of these eyebrow dyes for a quick makeover or simply to cover imperfections. Don't forget to drop in a word about your favorite eyebrow dye in the comments section below.

Recommended Articles: