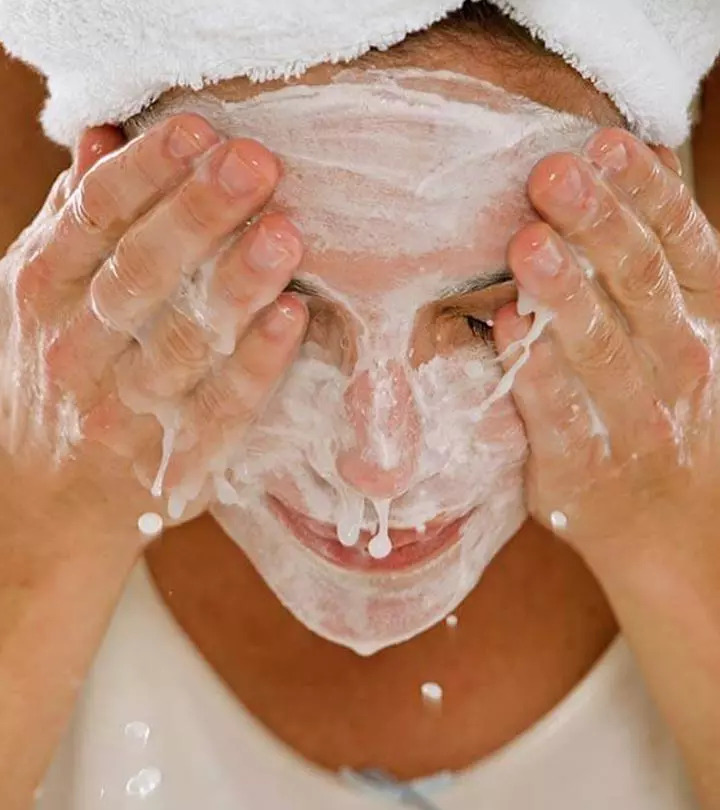 Does your skin look dull all the time even after getting a facial done at parlour?
If so, you might be suffering with dry skin! Dry skin types need to be constantly taken care off to ensure that it is properly moisturized to prevent the troubles of dullness, dryness, stretching so on and so forth. Parlour facials are effective of course but they are also expensive. So for times when a parlour trip does not make sense, here are some make it yourself at home dry skin facial masks.
Facial For Dry Skin
Let us check now what are those ingredients that make for a perfect home facial for dry skin.
Banana Mask
Mixture of mashed banana pulp, honey and avocado oil can act as a great dry skin facial mask. Banana contains many vitamins, potassium and magnesium to provide nourishment to your dry skin while the honey and avocado oil acts as great moisturizing ingredients. Remember, banana has anti-aging properties too.
[ Read: Homemade Face Packs For Dry Skin ]
Avocado Mask
Add a dash of milk cream to mashed kiwi and that's it! Your simple dry skin facial mask is ready for usage. This can be used after a long sunny day or a winter evening to retain skin's lost moisture. This creamy smooth facial mask does wonders on your dry facial skin with the goodness of milk and high vitamin content of kiwi fruits.
Shea Butter and Vitamin E Mask
Shea butter and vitamin E oil can be combined to make your instant dry facial skin relief recipe. Massage your dry skin with this creamy facial recipe whenever you feel stretchy. All you get is soft, pampered skin instantly. This home facial for dry skin also tends to smell like some of the store brought products!
Olive Oil And Egg Mask
This is one of the best facial for dry skin!
Take an egg yolk and add a teaspoon of olive oil to it. Blend this mixture until cream. Cleanse your dry facial skin with a rich creamy cleanser and apply this egg nourishing mask evenly. Wait for 20 minutes before washing it off! The egg yolk provides abundant nourishment to your dry  and dull skin while the olive oil does wonders in moisturizing it naturally
Tit bit:
Carry your favorite moisturizer and wipes in your handbag everyday, especially during winters. This can help you in many ways to combat that stretchy dryness.
These above facial recipes for dry skin can be followed in your leisure time to prevent your natural beauty from deteriorating and make skin glow forever!

The following two tabs change content below.


Latest posts by StyleCraze (see all)