16 Best Facial Kits for Glowing Skin Available in India
The ultimate formulations for healthy and radiant skin are now at your doorstep!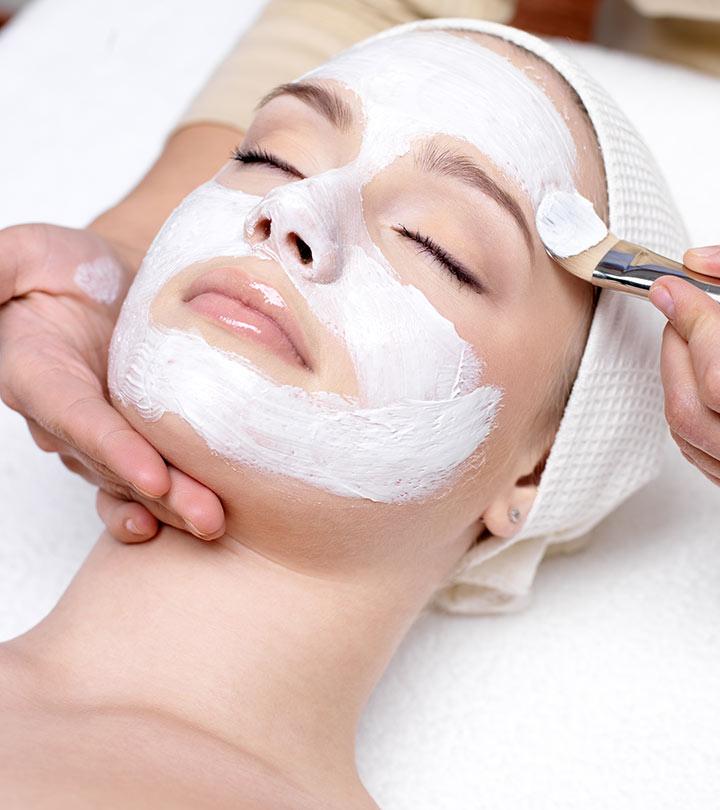 Hello there, gorgeous! How often do you say this to yourself? Once in three or six months after you have spent a fortune getting a facial done? How nice would it be to say that to yourself even otherwise?(ideally, you should tell yourself irrespective)Rather be able to get a facial more often. Most of the times it's not about spending that kind of money at the salons, but just being lazy to get an appointment and reach there. Relate to this? Then, what if we told that you don't have to travel all the to the salon to get that facial glow? Wondering how? Well, how about a facial at home? What do you think of that? And, just for the fraction of time and money that you spend. That's what got me writing this post. So if you are ready, shall we go ahead and check out the best facial kits for glowing skin?
How To Use Facial Kits At Home?
Before you use a facial kit or even buy one, make sure you read the instructions on the label and that the product is suitable for your skin type.
If you are trying a brand for the first time, do a patch test.
If there's a recurring problem, reach out to a dermatologist or skin care professional who can diagnose the issue.
Try and understand the cause of the problem, and work in the right direction.
Facial kits and other products are great add-ons to your regular facial regime. The results will be more obvious and visible.
If you try a brand and see results, stick to it and use it consistently.
Top 16 Facial Kits For Glowing Skin Available In India
Women love and swear by VLCC products forever now. And, this gold facial series is one of their best selling products. The pack comes with everything you need when you think of a facial; from a cleanser, toner, to a scrub, mask and moisturizing gel, it's all taken care of.
Pros
It's hydrating and moisturizing
Helps with dark spots and pigmentation
Removes dead cells and works on regeneration
Cons
None
Lotus is one of those very few trusted cosmetic brands that use natural ingredients and is cruelty-free too. Their face masks suit all skin types; it deeply cleanses your skin and improves the skin texture. It's long-lasting too.
Pros
Affordable and easily available
Gives instant glow and adds sheen to face
Deep cleanses skin
Improves skin tone
Instructions are written on each pack which makes application easy
Each sachet can be used 3-4 times
Effects stay for long
Cons
Storing sachets can be tough
Price at the time of publication: ₹166
St. Botanica Vitamin C Brightening Facial Kit comprises of a mask, a night, a face wash, and a face mist that make your skin glow instantly. This products in this luxury facial kit contain vitamin C, an antioxidant that protects the skin from premature aging. The foaming face wash contains aloe vera juice, cypress essential oil, and turmeric extract that brighten, hydrate, and nourish the skin. The mask contains vitamins C, E, and B3, hyaluronic acid, white kaolin clay, and white bentonite clay that plump, detoxify, cleanse, and nourish the skin.
Pros
Formulated with natural ingredients
Brightens the skin
Makes the skin soft and supple
Protects the skin from premature aging.
Plumps up the skin
Helps remove dead skin cells
Reasonably priced
Cons
None
You can't be using good cosmetic products if you are not using O3. A complete kit that comes with a cleanser, scrub, cream that helps with sun protection and a face mask. It acts as a detoxifying agent for your skin and gives it the much-needed rejuvenation.
Pros
Rejuvenates and effectively lightens your skin
Induced with SPF, works on tan removal
The cream can be used regularly – it protects you from the Sun
You can use it multiple times
Cons
If you have acne-prone skin, you know that it's twice the work for you when compared to everyone else. And, your skin regime needs to be on point. Here's a product that helps you remove tan, pigmentation and cleanse it deeply, thereby soothing your acne. It's definitely something you must try.
Pros
Reduces the redness from acne
Removes tan
Cons
Gives a slight burning sensation
Price at the time of publication: ₹950
This facial kit from JOVEES contains six tubs i.e. a cleanser, toning gel, clay pack and fairness cream. The products are made from wheat germ, almond, apricot, vitamin-E, saffron and bearberry which benefit your skin in many ways. Each tub is 50 gm which means the kit will last for long and thus it is cost effective.
Pros
One facial kit is going to last long as the quantity is huge
Affordable and you can easily find the kit in local markets
Gives instant glow to facial skin and the glow stays for 3-4 days
Reduces pigmentation and marks when used regularly
Natural ingredients
Deep cleanses skin
Doesn't cause irritation
Controls oil
Moisturizes and hydrates skin
Cons
Price at the time of publication: ₹196
This Herbal Facial Kit by Roop Mantra is infused with the goodness of herbal ingredients. The herbal kit includes face scrub, massage gel, face pack, cleansing milk, massage cream & face bleach cream. The cleansing milk helps to deeply cleanse the skin, whereas the massage gel brightens the complexion. The face pack hydrates and revitalizes the skin. The kit reduces skin pigmentation, dark spots, and wrinkles by providing healthy and soft skin.
Pros
Phthalate-free
Creamy-form
Travel-friendly
Suitable for all skin types
Cons
None
Price at the time of publication: ₹499
You don't need a special occasion to get a gold facial, and you don't need a salon visit for it. Get yourself a Nature's Gold Facial Kit, which does exactly what the salon will for a quarter of the price. It deeply cleanses and conditions your skin.
Pros
You can use this kit multiple times
Instant glow
Long-lasting.
Cons
None
Price at the time of publication: ₹625
VLCC, like discussed earlier, has been around for quite some time, promising and delivering just what we women need. If you have already tried their line of herbal and gold facials, try the diamond facial kit for instant skin radiance. It also makes you party ready in no time.
Pros
Gives instant glow to face which stays for one week
Can be used two-three times
Improves skin texture
Evens out skin tone
Makes skin smooth and soft
Cons
May not suit oily skin
[ Read – How To Use VLCC Diamond Facial Kit ]
Remove oil and impurities from your skin with Expert Glow Papaya Facial Kit. This facial kit contains a whitening cream, massage gel, papaya exfoliator, facial scrub, face pack, and deep cleanser. Papaya infused in this kit helps to remove impurities, reduce dark spots, blemishes, and acne marks. The massage cream effectively rejuvenates & brightens the skin tone. In addition, the cleanser deeply cleanses the skin by providing a salon-like glow.
Pros
Oil-free
Paraben-free
Free from harmful chemicals
Vegan
Cons
Shahnaz Husain is undoubtedly THE GURU of beauty products in India. Pick any of her products randomly, and they are all good. If you are looking for a skin nourishing and a lightening product, you should try this facial kit. The Shahnaz Husain Facial Kit comes with a pack of seven different products that should be used as directed. It's a one-time use kit, and you will see results gradually.
Pros
Works on all skin types.
Value for money.
Helps remove tan.
Cons
None
Cheryl's Cosmeceuticals happens to be India's first brand to specialize in skincare. This facial energizes oxygen into the skin, boosting skin radiance. It restores the lost oxygen in the skin and enriches the epidermis with essential nutrients that maintain the skin's firmness and strength. This 7-step DIY kit provides anti-aging benefits to the skin, and the antioxidants prevent skin damage, making it appear youthful and timeless.
Pros
DIY kit for home use
Suitable for both men and women
Budget-friendly
Cons
Not suitable for sensitive skin
One-time use kit
Price at the time of publication: ₹300
Enjoy skin nourishment with Nutriglow Wine Facial Kit. The kit comes with a deep cleanser, exfoliating scrub, nourishing gel, whitening cream, mask, serum, and skin whitening moisturizer. The moisturizer protects your delicate skin from harmful UV rays, prevents tanning, and removes existing tan. The beauty enhancers in the facial kit are formulated with red grape extract that is helpful against all types of skin infections. In addition, the deep cleanser and the scrub exfoliate dead skin, remove blackheads, and prevent acne.
Pros
Easy-to-use
Non-greasy
Pleasant fragrance
Suitable for all skin types
Cons
None
Need something that helps you reduce those dark spots that just sprouted from nowhere or the tan gifted by the sun. Either way, Ozone Facial Kit might take care of your woes. It specifically gives you relief from freckles, dark spots, tanning while lightening your skin. The main ingredients are almond oil, cucumber, and aloe vera that soothes your skin and works wonders on sunburns. If you are someone who moves a lot in the Sun, you should add this to your cosmetic closet.
Pros
Removes tan and lightens the skin
Reduces dark spots and blemishes
It's soothing and refreshing
Value for money
Cons
None
Price at the time of publication: ₹960
A small glass of wine before you sleep can do wonders to your skin, have you heard this before? It's sleep inducing and considered good healthy if taken in moderation. That's why the Astaberry Wine Facial Kit is one of my favorites. It takes care of freckles, dark spots, increases the firmness and improves the elasticity of your skin. It's a great product for women over 30 or 35.
Pros
Infused with the goodness of wine, which is rare
Makes your skin firm and younger
Works on freckles and dark spots
Value for money – can be used multiple times
Cons
None
[ Also Try – O3+ Whitening Facial Kit ]
If you are a sucker for fruit facials, try this one from Oriflame which contains the goodness of papaya, guava, and pineapple – all of which help nourish, radiate and lighten your skin. It comes with a cleaner, scrub, massaging cream and a mask with clear instructions. As they say, take a nap if you can after to see great results.
Pros
Natural and nourishing
It's hydrating and retains moisture in the skin
Cons
The results show the next day.
And, that concludes our list. Remember to use a kit that matches your skin type. Feel free to message us by dropping a text in the comment section below.
[ Also Try – VLCC Salon Series Anti Tan Facial Kit ]
*Prices may vary depending on the availability of the product at the seller's discretion.
*Subject to Availability
Frequently Asked Questions
What is the best facial kit for black patches?
There are specific products like Kaya, Astaberry, Ozone and several big brands that deal with dark spots, blemishes, and blackheads. Use them instead of any generic facial kit to help to reduce them. Always remember that facial kits lighten your skin, remove dead cells and rejuvenate from time to time but are not a replacement for your regular face creams.
Which is the best facial kit to use for a 30-year-old?
Facial kits that work on the skin surface, removing freckles and improve firmness of the skin are all products that women over 30 can use. They help with typical problems women face as they age.
What are the benefits of using facial kits for glowing skin?
Facial kits for glowing skin can offer various benefits, including deep cleansing, exfoliation, nourishment, and hydration. These lead to a radiant and rejuvenated complexion.
What ingredients are typically found in facial kits for glowing skin?
Facial kits for glowing skin often contain ingredients like vitamin C, hyaluronic acid, aloe vera, niacinamide, and natural extracts. These ingredients promote skin brightness and radiance.
How often should I use facial kits for glowing skin?
It is recommended to use facial kits for glowing skin once every 2 to 4 weeks, depending on individual skin needs and the specific product's instructions.
Can facial kits help in reducing the appearance of blemishes and acne scars?
Yes. Some facial kits may contain ingredients like niacinamide or alpha hydroxy acids, which help reduce the appearance of blemishes and acne scars over time.
Recommended Articles