Top 10 Fairness Tips For Dry And Dull Skin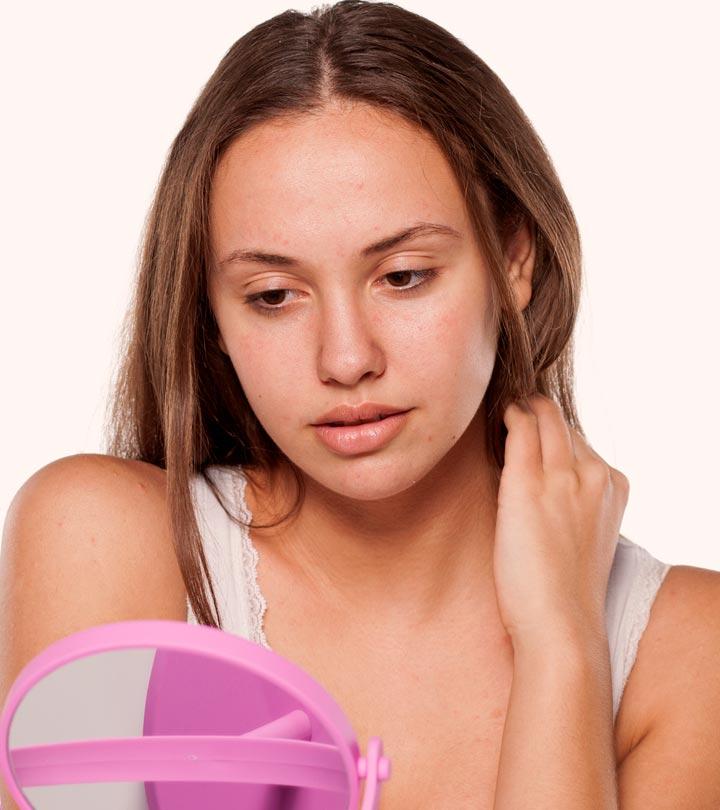 Is your dull and dry skin becoming a constraint to a fair and glowing complexion? No, you do not need to burn a hole in your pocket to purchase expensive fairness beauty products for your unattractive skin. All you need to do is to follow a few tips and tricks. Here are the top 10 picks to help you acquire a fairer skin tone.
Fairness Tips For Dry Skin
1. Eat Healthy to Get Healthy Fairness:
First of all, you have to follow a healthy diet in order to get a fairer complexion. Dry skin often lacks vital nutrients, which makes it dull, flaky and lifeless. Before trying any readymade or homemade fairness remedy, have a closer look at your eating habits. You should consume loads of fresh green fruits, veggies, cereals, grains, etc. to fulfill your need of carbs, vitamins, minerals, and antioxidants. There must be enough milk, yogurt, honey and other similar items in your regular diet that are capable of protecting your skin. All these foods will nourish your skin cells, leading to healthy and radiant skin.
2. Water, Water and Water – Drink lots of it:
Keeping yourself hydrated is the second most important task that you need to do for obtaining glowing skin. Without sufficient water, the usual process of body metabolism gets extremely affected, which in turn is reflected by our skin's appearance. Again, as you possess naturally dry skin, the effect gets even doubled in your case. So, drink lots of water throughout the day. A whopping 5 liters is the best. But if it is hard for you, make sure to consume at least 3 to 4 liters a day. It will flush out the toxins from your body and help you maintain a fair and healthy skin tone.
3. Practice Exercise and Yoga Every Day:
Surprised? Well, it is true. Both workout and yoga play crucial roles in skin maintenance. It is especially factual in case of dry-skinned beauties. They can improve their inner health with these and get rid of that dull and unattractive skin. So, if you are one among them, start following a robust exercise routine from today. Go for a 30-minute session of brisk walking or strenuous activities followed by a yoga session. It would keep you internally healthy and reduce your stress levels to a great extent. As a result, your skin will glow like never before.
[Read:3 Step Daily Routine For Dry Skin]
4. Shield Yourself from the Heat and UV Rays:
The harmful ultra-violet rays as well as scorching heat of the sun can worsen the condition of dry skin. Long exposure to the sun can damage the outer skin layer and sometimes lead to sunburn. Dry skin is more prone to such damages and tanning. So, always apply a sunscreen lotion or sunblock with high SPF before stepping out of the house. You should also wear full-sleeve outfits and hats whenever staying under the sun for long. These are essential for maintaining your actual skin tone.
5. Apply a Mixture of Olive Oil and Almond Oil:
There are a lot of homemade fairness tips for dry skin that can help you enhance the tone and texture of your skin without making it drier. Try this olive and almond oil mixture to open your clogged skin pores by removing all traces of dirt and other impurities. It will not only make your skin clean and clear but will also provide moisture and essential nutrients to your dry skin for rejuvenating it. As a result, you will get healthy and fair skin.
6. Use Sandalwood Powder Face Pack:
Take some pure sandalwood powder and mix it with turmeric powder. Add a little milk to it and blend well. Now, apply this pack all over your skin and wash off once it gets dried. Both sandalwood and turmeric are known for their skin lightening properties. Besides, the pack contains milk which has the power of adding a natural glow to your skin. This pack is especially suitable for dry skin. Hence, regular use of this face pack can give you smooth and fair skin easily.
[Read:Best Soaps for Dry Skin]
7. Massage Your Skin with Curd:
Curd is a wonderful kitchen ingredient that can moisturize our skin and reduce its dryness. At the same time, it is also rich in two skin-lightening elements – lactic acid and zinc. Therefore, massaging your skin with curd can also be a great solution for your dry and peeling skin. This can help you to attain the desired fairness.
8. Apply Saffron Soaked in Raw Milk:
There are very few natural components that can improve our complexion as much as saffron does. It has been used as a skin tone lightening item for decades and is perfectly suitable for dry skin. Just take some unprocessed milk and drop a pinch of saffron into it. Let the strands soak in the milk for a few minutes and then use it on your skin. The milk present in the concoction also contributes to the healthy and natural glow of the skin.
9. Use Papaya and Fuller's Earth Face Pack:
Face packs prepared with fuller's earth or Multani mitti are widely used for getting bright and radiant skin. You can mash a few pieces of papaya and mix it with fuller's earth in order to keep your skin moisturized throughout the entire process. This pack is known to give a fair and perfect skin tone.
10. Apply Honey and Cucumber Juice Face Pack:
Honey is a natural moisturizer, which also takes part in lightening our skin. On the contrary, cucumber juice can smooth the skin tone and make it flawless. Therefore, combining honey with cucumber juice can do wonders for your dry skin and give you a glowing complexion in no time.
So, are you ready to try out these fair skin tips for dry skin? Do leave us a comment!
Recommended Articles:
The following two tabs change content below.