How To Get Rid Of Fairy Knots In Natural Hair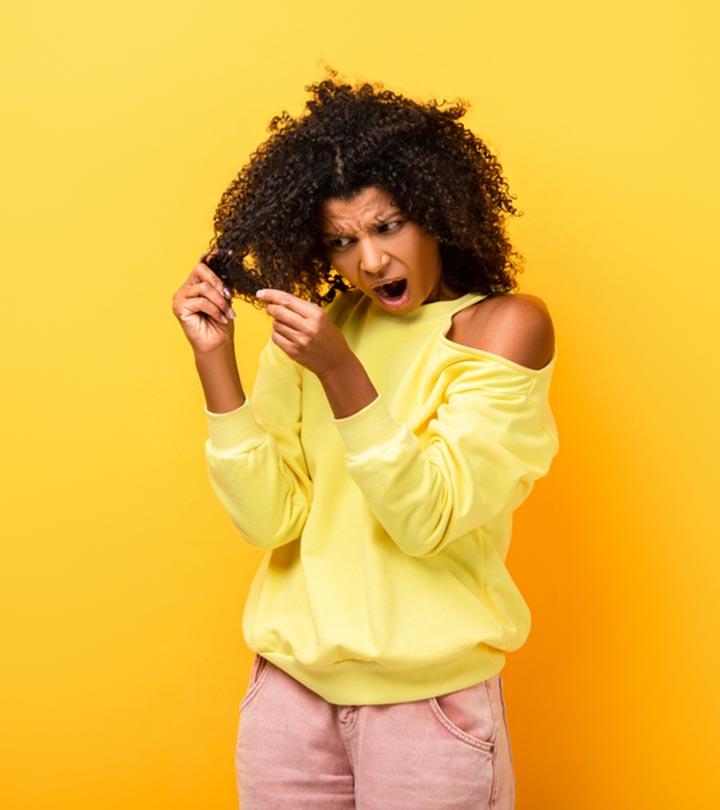 You casually run your fingers through your curls and suddenly feel a snag. Your search for that bunch of tangled hair but find nothing. And then, you look closely to find single hair strands that have tied themselves into knots. Did this ever happen to you? These tiny knots are called fairy knots.
Fairy knots may sound sweet and cute, but they are an absolute terror for natural, coily, and kinky hair. This happens when individual hair strands weave and loop around themselves. Fairy knots often catch around the other hair strands, forming bigger knots. Detangling them causes hair breakage, split ends, and damage. You might feel compelled to trim those ends – but what if you don't have to? In this article, we have discussed what you can do to manage and prevent them. Keep scrolling.
What Are Fairy Knots?
A fairy knot is also known as a single strand knot, is created when a single hair strand knots and tangles around itself. Fairy knots can appear in all hair types, but natural hair (type 3 and 4) is more prone to it. This becomes an annoyance when you have split ends. The knots often pull the surrounding strands, causing bigger knots, spelling trouble for your hair.
Your hair is more susceptible to knotting if it is dry and has weathered ends. In the following section, we have explored the causes of fair knots.
Causes Of Fairy Knots
There are several reasons to get fairy knots:
Kinky and coily hair is prone to tangles and gets fairy knots easily.
Hair shedding can be one possible reason. The loose strands may get tangled with another hair strand, creating tiny knots.
Raised hair cuticles cause moisture loss and dryness, making the hair prone to fairy knots and tangles.
Friction while sleeping and caused by hair manipulations and shampooing techniques may cause this kind of knots.
Using fine-toothed combs can pull the hair and cause friction and fairy knots.
Chemical-based hair products with drying ingredients may further dry out the hair and make it prone to knotting.
These single-strand knots can easily lead to bigger knots and tangles if other healthy strands of hair latch on to them. Hence, you need to act upon it as soon as you spot a fairy knot. Here is what to do.
What To Do If You Spot A Fairy Knot
You can:
Undo The Fairy Knots: Use a needle to pull out the trapped hair slowly.
Trim The Knot: Trim right above the knotted area. This is fairly an easier way. You can also go for regular trims to minimize knots.
When it is about managing fairy knots, prevention is always better than cure. Here are a few tips to start with.
How to Get Rid of Fairy Knots in Natural Hair
These knots can be treated at home easily, ahead are some of the effective ways to prevent and treat those stubborn fairy knots.
1. Detangle Your Hair
The best way to prevent fairy knots is to detangle your hair in the shower. Apply a deep conditioner to your hair and then work by sections using a detangling brush. The conditioner provides a slip for easy detangling. Deep conditioners moisturize the strands and soften them, preventing tangles and Single-Strand Knots.
2. Use Protective Hairstyles
Protective styles keep the hair ends tucked away, preventing single strand knots. You can stretch the hair and then style it accordingly. If you are comfortable wearing a loose hairstyle, stick to styles that stretch your hair, such as braids or twist-outs. This minimizes the chance of getting Single-Strand Knots.
3. Protect Your Hair While Sleeping
Most of the time, Single-Strand Knots develop during your sleep. When you twist and turn, the pillowcase cause friction, causing Single-Strand Knots. To prevent that, braid or twist your hair before sleeping. If possible, cover your head with a satin scarf or use a satin pillowcase to minimize friction.
4. Oil Your Hair
Oil your hair ends regularly to prevent dryness. Lubricating the strands reduces friction between the hair fibers, minimizing the chance of hair looping around itself.
5. Use The Right Hair Care Products
Natural hair is dry and prone to damage. Use products that contain natural oils and herbal extracts. Avoid those that contain alcohol as it may dry out your hair. Use serums, heat protecting sprays, and hair masks to keep your locks nourished and hydrated.
6. Avoid The Wash-And-Go Technique
The wash-and-go technique defines and enhances your natural curl pattern without any styling and manipulation. However, it also increases the chances of single-strand knots.
7. Do Not Cleanse Your Hair In Circular Motions
While shampooing, do not move your hands in circular motions all over your hair. Instead, move the fingers to massage the scalp gently. Rinse your hair in a downward motion, allowing it to stretch out as much as possible and be tangle-free.
Final Thoughts
Although fairy knots are annoying, they are also a sign that your hair needs some serious care. While going for regular trims every 2-3 months will minimize split ends and fair knots, the tips mentioned above will ensure your hair stays healthy and tangle-free. Try them today to get rid of these knots.
Frequently Asked Questions
Can fairy knots cause breakage?
Yes, fairy knots can cause breakage.
Are fairy knots bad?
Yes, they can cause further tangling, causing hair breakage and split ends
Recommended Articles
The following two tabs change content below.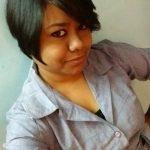 Ramona is a journalist-turned-content writer. She holds a Master's degree in English Literature and has been writing for the digital world for over five years. She specializes in writing for Skin Care. She has done a certificate course titled 'Dermatology: Trip To The Skin', offered by Novosibirsk State University. She believes that beauty begins with a good skin care regimen and is on a mission to eliminate all toxins from her routine. She helps and guides readers in selecting products and ingredients specific to their skin type/issue. When Ramona is not working, her books and passion for music, good food, and traveling keep her busy.