10 Family Gift Exchange Ideas To Try This Holiday Traditionally, each family member buys a gift for everyone else in the family during the holiday season. While the idea of receiving gifts from everyone else might sound exciting to some people, it could get pretty exhausting for everyone involved. This is where the family gift exchanges come to the rescue.
Whether it is the holiday season or just a thoughtful gesture by your family to make every member feel loved and cherished, hosting a gift exchange is always a lovely idea to bring families closer without having to break the bank. If you have a big family gift exchange coming up and need some ideas for meaningful presents, keep reading.
What Is A Family Gift Exchange?
A family gift exchange is a twist on the traditional gift giving ritual. It is also known as Secret Santa, where each family member is assigned one person for whom they have to get a gift.
It takes away the burden of buying presents for all and makes gift giving more meaningful as everyone gets to focus on buying that one perfect gift for the person assigned.
If you have a large family and are looking for fun and creative ideas to celebrate Christmas this year, why not go for a holiday gift exchange?
Why Should You Do A Family Gift Exchange For Christmas?
Here are a few reasons it is time you planned a gift exchange party this year:
1. Bring Down Your Holiday Spending
The holiday season is super fun, but we have to admit we tend to overrun our budgets by buying Christmas presents for everyone in the extended family.
Having a family gift exchange instead of buying gifts for each family member helps cut down the budget. This is a great way to decrease your holiday spending without cutting down the fun.
2. You Get To Buy A Personalized Gift
Since you have to buy a gift for only one person, you can think of personalized and thoughtful options.  You can follow them on social media to get an idea about their lifestyle or learn about their interests and hobbies. It is exciting to buy someone you care about a unique present they are sure to like! If you do not know your assignee too well, you can give them a gift card or a gift basket filled with traditional Christmas goodies.
3. You Can Buy Better Gifts
One of the biggest benefits of a family gift exchange is that you get to splurge a little bit to buy a gift for one person instead of several cheap ones for all family members.
For instance,  you have allocated $200 as your Christmas gifting budget. Instead of buying multiple routine gifts, you can now invest the entire amount in buying one unique, high-quality, and thoughtful gift.
4. Less Stress
Some may stress out on the thought of purchasing a gift for each family member.  This can dampen the holiday spirit, especially if you are part of a large family.
With a family gift exchange, you no longer have the responsibility or the subsequent stress of buying many gifts. You can focus on getting that one perfect gift for your assignee and relax.
5. Family Gift Exchanges Are Fun!
There is a personal element involved that makes gift giving more than just a formal holiday ritual. It is fun to discuss your gift ideas with others and go shopping together to buy the gifts. Family gift exchanges double the festive fun as you go out of your way to find funny gifts for your loved ones.
Skip the routine gifts of cutlery sets and wine bottles this year. Instead, get creative this holiday season with these 10 exciting gift exchange ideas for your family!
10 Fun And Exciting Family Gift Exchange Ideas
1. Trivia Gift Exchange
If your family is filled with trivia buffs, why not set up a fun trivia gift exchange session? Divide the family members into two (or multiple) teams. To exchange gifts, you may follow any of these ideas:
The team that gets all the answers right gets to choose a present first.
Members can compete individually, and the one with the highest score gets to pick their gift first, followed by others.
2. Pajama Party
You can arrange a pajama-themed get-together for all family members. Everyone has to share their pajama sizes, and each family member has to buy a new set of pajamas for their assigned person as a fun gift! You may ask people for their color and style preferences before buying or choose to surprise them with your choice.
3. Family Heirlooms
Family heirlooms make for some heartwarming gifts to share with your loved ones. The heirloom need not be something as exotic as a 200-year old diamond necklace. It can be a pair of crystal earrings, a china teapot that your grandmother once owned, a whiskey aging barrel, or ornaments.
You may also exchange a collection of items like an inflatable hot tub, golf cart, jet skis, backyard game sets, drones with video cameras, or a Costco membership card with your family members. Each member gets to use the item for a year and swap them during next Christmas.
4. Themed Gift Exchange
To make your family gift exchange even more exciting, choose a theme in advance and ask everyone to buy gifts corresponding to the theme. For example, if your theme is "Family Favorite Christmas Movies," you could buy any gift that has got some connection with the Christmas movies your entire family loves to watch. And why not play a classic game with your family to add to the holiday mood?
5. Re-Gift
For a truly budget-friendly family gift exchange, you can decide to re-gift items instead of buying new ones. Everyone has certain items lying in their houses that they do not use. However, these could be useful to someone else. Inform your family members in advance that instead of buying new gifts, everyone should re-gift a new, unused item they already have. Cut down the budget even further by presenting unwrapped gifts and save on the cost of wrapping paper. 
6. Secondhand Finds
Another way of cutting down the budget on holiday gifting is to buy secondhand items for gifting. You will get awesome secondhand and vintage items like jewelry, toolsets, books, and pieces of furniture in garage sales or on sites like eBay. Each family member can try to find a secondhand item their assigned person would love.
7. Ugly Holiday Sweater
Does your family have a healthy sense of humor? How about exchanging ugly holiday sweaters this season to add some laughter and fun to your celebration? Ask everyone to share their sweater sizes and receive the ugliest, most appalling holiday sweater as a gift!
This is a cute and exciting way to share some laughter with your loved ones during Christmas. A word of caution, though: go for it only if you have a quirky family that likes practical jokes!
8. Make A Unique Gift
This year, ditch the gift buying process and make your loved ones a unique gift. Do you love to write? Why not compose a Christmas poem dedicated to your favorite aunt and record it in your voice to make an awesome musical gift? The artists in your family can paint a portrait or create a handmade piece of jewelry to gift to their assigned person. Hand-knitted scarves, homemade candles, soaps, recycled decorative pieces are also great gift ideas.
Everyone has unique skills waiting to be converted into wonderful gifts. So, put your skills to use to make a heartwarming gift for your loved one.
9. Edible Homemade Gifts
Edible homemade gifts are a fun Christmas gift exchange idea for a large family. After all, who would not love to gorge on some delicious old-fashioned holiday treats prepared lovingly at home!
Plan a pre-Christmas bake-a-thon in your home, invite your extended family, and bake a ton of goodies to gift to your loved ones for Christmas. Enjoy these yummy snacks while playing a gift exchange game to make the best of the holidays.
10. Gift An Experience
Instead of buying an item to gift, you can choose to gift an experience they are sure to enjoy.
For instance, book your fashion-conscious cousin a session at her favorite spa for a rejuvenating experience. You can buy your nephews tickets to that movie they can't wait to watch. Similarly, you can book a resort for your entire family or go on a vacation for the holiday season. They will always cherish these experiences.
Gift exchanges are great for cutting down on holiday spending and encouraging family bonding to help build closer ties. You can choose a theme for the gift exchange, plan a pre-Christmas movie night, or shop together for the gifts to make the experience truly wondrous and heartwarming. Take ideas from the list and start planning for a fun and hassle-free experience.
Recommended Articles
The following two tabs change content below.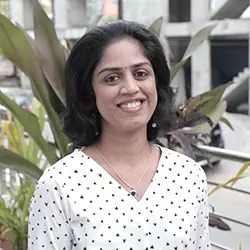 As Chief Editor, Harini sets the tone and editorial direction for StyleCraze to deliver engaging, interesting, and authentic content revolving around women's health, wellness, and beauty. She has over 14 years of experience in content writing and editing for online media. She specializes in the areas of Beauty, Lifestyle, and Health & Wellness and is proficient in Medical Sciences (Biology, Human Anatomy and Physiology, and Biochemistry). Her background in Biomedical Engineering helps her decode and interpret the finer nuances of scientific research for her team. Harini is a certified bibliophile and a closet poet. She also loves dancing and traveling to offbeat destinations.