8 Famous Bob Hairstyles Of Jennifer Aniston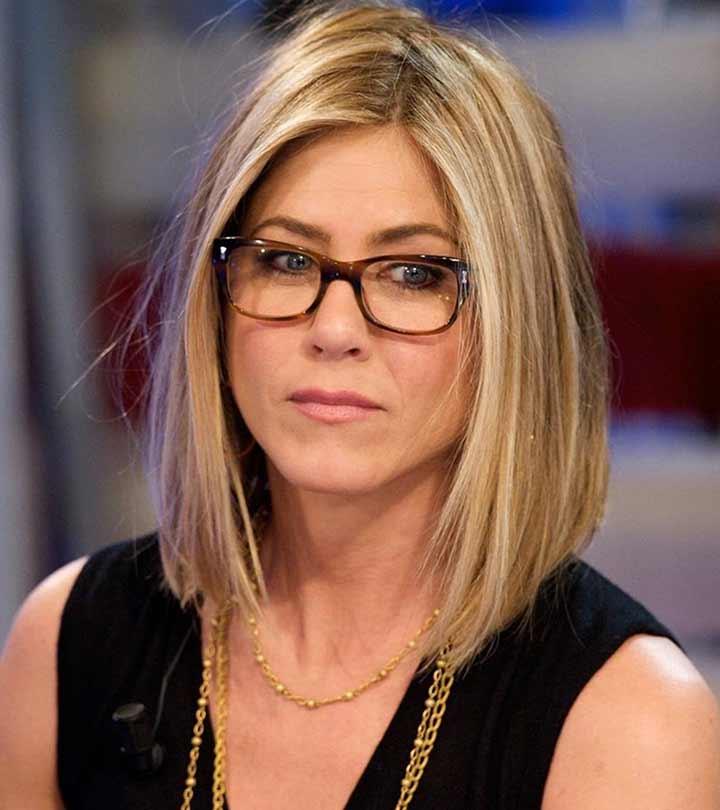 Jennifer Aniston is more popularly known as "Rachel Green", the character she played with panache in the hit TV series "Friends". Her stint with this ever popular TV series soon fetched her bigger roles in Hollywood, and today she has created her very own space in Hollywood. This gorgeous woman has tickled our funny bones from time to time. The flawless skin, well-maintained figure and a deep smile is still a mystery to many people. Jennifer Aniston also has her own fragrance brand. Her hair is her greatest asset and she never fails to experiment with her hairstyle. Below are top 8 bob hairstyles made famous by Jennifer Aniston:
1. Choppy Bob:
This is Jennifer with her latest hairstyle. She was seen sporting this hairstyle at the end of 2013. It looks edgy and sexy for sure but there is a story behind it! She actually chopped her locks up to her chin because of a hair therapy gone horribly wrong. Her hairstylist corrected the problem by chopping it all away. It is short at the back and comes down to her chin in the front. So, the next time you get a bad haircut, remember, you are not the only one!
2. Bob Cut:
A bob cut is a girl's best friend. It is a low maintenance and easy to handle hairstyle that suits women with different shaped faces. A bob cut is good for any event or party and it suits Jennifer perfectly. Her youthful charm and glowing face makes it impossible for us to guess her real age. The humble bob became a rage among women after Jennifer's chop. She is a trendsetter for sure!
3. Side-Swept Bob:
With this side-swept bob haircut Jennifer looks absolutely innocent, dazzling and cute. This look also makes her appear adventurous and sporty. She was spotted with this hairstyle on the set of Squirrels to the Nuts – shocking the world with her new and chic look!
4. The Short Bob:
The short bob looks amazing on Jennifer. She looks elegant and stylish with this haircut. The cut also brought out the youthfulness of her face. For us common folks, the short bob is a perfect hairstyle as it does not take much time to style it!
5. Shoulder-Grazing Shag:
This picture shows Jennifer Aniston in one of her many stylish avatars. The shoulder grazing shag became a hit among women across the world. This hairstyle is meant for straight hair and gives a chic look.
6. Layered Mid-Length Bob:
This is actually a hairstyle that has become synonymous with Rachel Green! Jennifer made this hairdo famous during her stint with the famous television series "Friends". The hairstyle became a rage among women all over the world. In fact, for a long time, girls went to the parlour asking for the 'Rachel cut'!
7. Chin Length Bob:
Late during the year 2001, she was also seen sporting a chin-length bob at an event. This look made her look even more sensuous, and desirable among the men-folk.
8. Wavy Bob:
Faux bob was a hairstyle that our "Rachel" tried during 2011. This was a classic hairstyle that did not cut much of her length but gave her hair a bob-look! She looked stunning with this hairstyle.
I think Jennifer can rock any hairstyle! The hairstyles don't make her look pretty, Jennifer makes the hairstyles famous! But then I am a fan, and to me Jennifer will be forever beautiful!
The following two tabs change content below.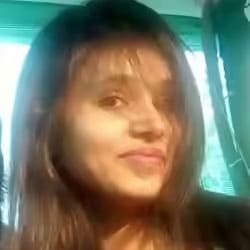 Jyotsana Rao is an engineering graduate from NIT, Nagpur, who discovered her love for writing during her undergraduate days. She is passionate about writing about everything related to beauty - makeup, fashion, hairstyles, skin care, or hair care. When this social media junkie isn't stalking the world of fashion and glamour, she loves spending her time traveling.