Fashion For Women Over 50 – Style Guide And Wardrobe Tips
Who says that your fashion game needs to leave the field when you are nearing or in your 50s? I mean, have you seen Salma Hayek, Sandra Bullock, Halle Berry, and Sarah Jessica Parker? I could go on for days on end! Women age gracefully, and like wine, they only get better with time. Sure, a pair of distressed jeans isn't quite exciting, but who says looking stylish, fashionable, or "cool" means donning ripped clothes? Let's toss our apprehensions out for a minute and take a fresh look at fashion, as well as at some fifty-something women who are a fashion inspiration to old and young women alike. Shall we? We have here outfit ideas, tips, and bloggers you can follow for some much-needed fashion for women over 50. Let's go.
Best Fashion For Women Over 50 – Outfit Ideas
1. Striped Sweaters And Ankle Length Trousers
Swap your unappealing oversized sweaters with striped knit sweaters. There's no reason for you to argue that stripes are age-inappropriate because they are not. Ditch your loose sweats for these ankle length trousers. They aren't too loose or tight and hit a perfect sweet spot, making it a casual yet stylish outfit.
2. Add Layers – Scarves, Cardigans, Etc
Fifty plus women often assume that fifty means frumpy, without realizing that it can be quite a fabulous age. You just need little additions like tops with asymmetrical cuts, smart patterns, cardigans, and jackets that add to your style, and scarves that bump it all up. Classy and sophisticated scarves go a long way for not just women in their fifties and plus-sizes, but just about anyone.
3. Colors And Prints
A bold, bright piece of clothing never did not hurt anyone – do not listen to anyone who says otherwise. Keep one color bold, and mellow everything else down. Same is the case with prints and florals (small or big depending on your body type). Take cues from street fashion dressing and give that a little makeover.
[ Read: 50 Fashion Tips Every Girl Should Know ]
4. Bohemian Dressing
Choose to go boho by going all the way out with printed palazzos, tanks, and bandanas; or, keep it classy with a red overcoat and accessories that are more than just fine silver jewelry.
5. Denims For Fifties
Dark wash, breathable denims with an elastic waist that does not dig into your tummy are perfect. Bootcut looks naturally good on older women, just like mommy jeans – but drop the old versions and go with brands that are continually innovating to cater to women over 40 and 50. Seriously, thanks to brands like Levis, Not Your Daughter's Jeans, etc.
[ Read: How To Style Your Mom Jeans ]
6. Summer Dressing
Summer is a reminder that winter is coming, and these are your last few months to wear cute clothes. Go with dresses that are flowing, that go below your knees, and drape them around well. Don't bother about bodycons, because it's not about them anymore. Pick cotton or chiffon pants that enhance your silhouette.
7. Leggings And Skinny Jeans
If you can't get over leggings, you don't have to. Pair them with tops that go below the hips, add scarves or blazer to the outfits, jewelry if you are into it. Skinny jeans are fine too – wear linen, chambray or satin shirts with them – super classy!
8. Beach Fashion
Let your beach vacations be about ruffles, flowing tops, breathable trousers, sarongs, one-piece dresses and all things beachy – without flinching or overthinking about it.
[ Read: 20 Trending Swimming Costumes That Will Make You Beach Vacation Ready ]
9. A Little Black Dress
Who says you cannot rock the little black dress? And, who says it is not age-appropriate? Tweak the style a little, but rock that black dress anyway.
10. Fall Fashion
Let fall be about everything that excites you. Red jackets, stylish boots, warm conversations, pumpkin spice latte, and crunchy evening walks. Do not change anything even after you blaze into your 50s.
Style Guide And Wardrobe Tips For Women Over 50
It does not always mean that hemlines have to be either too short to be stylish or too long to be appropriate. A little below the knee is perfect.
Do not shy away from bold colors, balance them out.
Wear well-fitting jeans and trousers as opposed to loose, sloppy ones.
Avoid loose jeans with loose tops, let one of them be well fitted.
Pick dresses that drape around you over the clingy ones.
Choose cardigans instead of oversized tops.
Never underestimate the power of shapewear and right lingerie.
Go with patterns and prints that complement your body shape.
Accessories are and always will be a game changer.
Fashion Blogs For Ladies Over 50
1. Accidental Icon
She is known for being the rebel, and she is. Having an unusual career trajectory, Lyn Slater has broken all barriers and is known for her hashtag #ageisnotavailable. However, she doesn't feel like she's breaking barriers because she genuinely believes in dressing up for yourself and sheer pleasure, as opposed to dressing up according to your age or what people think you should dress like.
Instagram Handle – https://www.instagram.com/iconaccidental/
2. Not Dead Yet Style
Patti Gibbons advocates that fashion doesn't have to be a certain way because you are now officially too old for low cuts, low skirts or bodycons. She stumbled upon fashion blogging quite late in life, taking inspiration from 20-something bloggers. Patti started off with such passion that she took off at full speed. Without being over the top, her style is easy to adapt to and realistic.
Instagram Handle – https://www.instagram.com/notdeadyetstyle/
Blog – www.notdeadyetstyle.com
3. Not Dressed As Lamb
She flaunts red hair, fedora hats, distressed denims, long skirts, and formal dresses, and oh-so-gracefully! Catherine started this blog on her 39th birthday because she didn't want to give in to the idea that your style has to be boring because you have aged.
Instagram Handle – https://www.instagram.com/notlamb/
Blog – www.notdressedaslamb.com
4. The Middle Page Blog
Cathy was always fashionable and had a thing for style, however, after following 20-year old bloggers for a while, she took a step back and realized that something was not quite right. The newest trends weren't perfectly matching her age, which prompted her to start 'The Middle Page' blog. She wanted to offer something for women of her age and tweak millennial trends accordingly.
Instagram Handle – https://www.instagram.com/themiddlepageblog/
Blog – https://the-middlepage.com/
5. Senior Style Bible
Dorrie Jacobson, an 83-year-old fashion blogger, runs Senior Style Bible. In pixie haircuts, stilettos, and big hoops, she has a style philosophy that gets you to think about your choices. How she blends colors, cuts, patterns, and modern fashion to match her age is truly thought-provoking.
Instagram Handle – https://www.instagram.com/seniorstylebible/
Blog – http://www.seniorstylebible.com
A lot of women over 50 and sometimes 40 too find shopping to be a daunting experience because nothing seems to fit, not in the size sense but holistically. Contrary to this popular notion, the fashion industry is highly volatile and is proliferating, with all big names changing strategy to make clothes targeting all age groups alike, reassuring us that age is, after all, just a number. So there hasn't been a better time than now to explore everything there is for you. Just remember to wear your confidence up your sleeve, no matter what. If you have any more questions, drop it in right here in the comment section. Take care!
Banner Image Credits: Instagram
Recommended Articles:

The following two tabs change content below.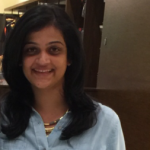 Latest posts by Pratima Ati (see all)