ProLon Fasting Mimicking Diet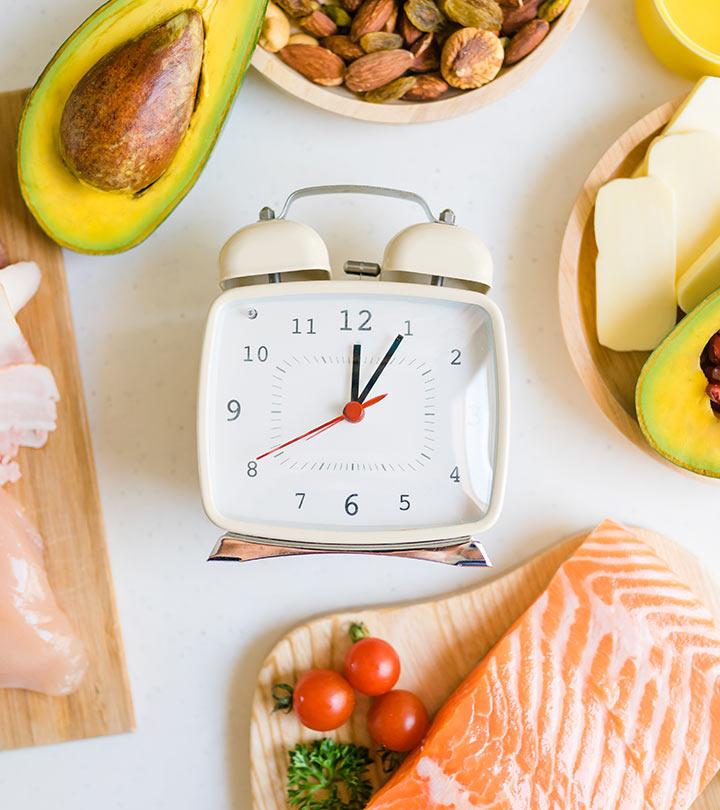 The ProLon fasting mimicking diet is the latest trend. Instead of going on a full-day fast, you are allowed to consume small amounts of food that is low in calories, carbohydrates, and protein, but high in fat.
Since long-term fasting can be a risk to health, this altered fasting (short-term) is preferable. It cleanses and rejuvenates your body. Let's find out more about this diet.
How Does The ProLon Fasting Mimicking Diet Work?
The ProLon diet is a pre-packaged 5-day meal program. It is the first diet to undergo clinical trials. It was developed and tested by Dr. Valter Longo and his team at the University of Southern California (1).
This 5-day meal program offers micro and macronutrients in accurate amounts and blends (after extensive scientific research). It is claimed that this blend induces a fasting state.
The diet includes plant-based foods and is gluten-free. It may enhance longevity by preventing age-related diseases, though we need more studies to support this (2).
In the following section, we will cover the diet plan for this meal program.
The Diet Plan
As discussed, the diet lasts for five days. Each day has a purpose.
Day 1: The body is transitioning into the fasting state and starts the process of cellular optimization.
Day 2: The body is burning the fat, triggering cellular recycling and autophagy (removal of unwanted components in the body).
Day 3: The body continues the process of cellular recycling and autophagy. Most people in this phase reach full ketosis.
Day 4: Cell regeneration begins. The body continues to clean the system at a cellular level, triggering the process of stem cell regeneration.
Day 5: Stem cell regeneration continues, and the body is rejuvenated from within.
After the fifth day, one can get back to their normal eating pattern. This program is to be repeated once every six months.
Though the diet seems simple, there is one major question. Does it aid weight loss?
Does The Program Help In Weight Loss?
The diet claims to aid weight loss throughout the duration of the program. This happens at the cellular level and helps prolong the life of the individual. The calorie restriction, along with the fat-burning, can aid weight loss. However, the results may differ from person to person.
The diet involves certain foods you can eat and certain foods you cannot. We will look at them now.
What Foods To Eat And What Foods To Avoid
A specific combination of foods is provided for each day (breakfast, lunch, dinner, and snacks). The individuals are strictly advised to stick to the foods provided to them. These foods include soups, bars, crackers, olives, drinks, and supplements.
Do not mix any foods, and do not carry over any meals from the previous day to the next day.
You can consider the following exceptions:
You can garnish soups with fresh herbs and lime juice.
You can consume plain water and decaffeinated teas throughout the five days.
The ProLon diet comes with a set of benefits.
What Are The Benefits Of The Fasting Mimicking Diet?
Fat-Focused Weight Loss: This diet helps burn fat (especially from the belly) while preserving your lean body mass.
Lowers Levels Of Blood Sugar And Cholesterol: Participants following this diet saw a decrease in blood sugar and cholesterol (2).
Helps Fight Inflammation: This diet is a form of intermittent fasting that has been found to lower inflammation by attenuating the pro-inflammatory cytokines (3).
Helps Delay Aging And Mental Decline: The diet promotes cellular regeneration and enhances autophagy (cellular cleanse) (4).
However, the diet has its share of drawbacks too.
What Are The Possible Drawbacks Of The Diet?
It can cause mild headaches during the first two days of the program.
The FDA has not evaluated this diet.
The diet is expensive ($249 for a meal kit).
Not many studies have been done on humans.
Research is unclear if this diet is more effective than other fasting techniques.
What we must also know is that not everyone can follow this diet. There are certain restrictions.
Who Should Avoid This Diet?
The ProLon diet is not recommended for underweight or malnourished individuals and pregnant or breastfeeding women.
The diet kit contains nuts, soy, oats, sesame, and celery. Individuals allergic to these foods or foods belonging to the same family must avoid this diet.
Individuals with a history of eating disorders must avoid this diet.
Children below the age of 18 years and adults deficient in protein must avoid this diet.
Is The Diet Backed By Science?
Yes. But though there have been many studies, most of them have been done on mice. More human studies are warranted to determine the safety and effectiveness of this meal program.
There is only one human study to date. Subjects who followed an unrestricted diet for three months were compared to those who followed the ProLon diet for five consecutive days every month for three months.
Those on the ProLon diet observed a reduction in body weight, trunk circumference, and total body fat. They also observed lowered blood pressure levels and decreased insulin-like growth factor 1 (IGF-1) (2).
If you want to prepare the diet right at home, we have some good news for you. In the following section, we have included a couple of recipes that mimick the fasting mimicking diet.
Recipes For The Fasting Mimicking Diet
You can prepare these recipes at home, but remember that the results may vary from individual to individual.
1. Vegan Oatmeal With Avocado And Tomatoes (579 calories)
Ingredients
½ cup of plain oatmeal
¾ cup of water
½ avocado
2 small tomatoes (you can also use cherry tomatoes)
1 tablespoon of pine nuts
2 tablespoons of olive oil
1 tablespoon of balsamic vinegar
1 leaf of fresh basil
What To Do
In a large bowl, add oats and water. Microwave the contents for 2 ½ minutes.
While the oats are being microwaved, cut the avocado, tomatoes, and basil leaf and keep them aside.
Once the oatmeal is ready, add the above ingredients to it. Add the pine nuts.
Add balsamic vinegar and olive oil and mix thoroughly.
2. Seared Black Beans, Broccoli, And Onion (592 calories) 
Ingredients
Seared black beans
15 oz of plain, canned black beans
Broccoli and onion
½ lb of broccoli
1 red onion
2 tablespoons of avocado oil
2 tablespoons of water, to reduce the risk of burning
Seasoning
2 tablespoons of fresh parsley
2 tablespoons of olive oil
1 teaspoon of ground pepper
Instructions
Peel and cut the onion it into half. Rinse the broccoli and cut it into small pieces. Add both in a pan with the avocado oil on medium heat.
Add water to the pan and mix well. Cover with a lid and stir every 5 minutes.
Serve the broccoli and onion on a plate.
Add black beans to the same pan and bring to a boil.
Chop some parsley and top it over the beans.
Serve the ingredients on individual plates. Add olive oil and pepper.
Conclusion
The ProLon fasting mimicking diet is backed by science. But it needs more human research to validate its safety and long-term effectiveness.
If you want to give your body a break from the regular foods, you can go for this diet, but only in the short-term. The diet cannot be a replacement for your regular balanced meals.
References
The following two tabs change content below.

Latest posts by Amita Mishra (see all)

Amita Mishra
Amita is a qualified yoga instructor, a Certified Sports Nutritionist, and a Zumba lover. She has completed her Masters in Food Science and Nutrition. She has worked with clients across the world for weight and health management and also has celebrity clientele. Amita holds in-depth knowledge about the nutrition basics and exercise psychology and believes in educating and not restricting her clients when on a health program with her. When it comes to health, she believes in sustainability and propagates the same message through her blogs, posts, and social handles. She is also a Bollywood movie buff and loves to act, dance, and sing during her free time.