Everything You Need To Know About Botox And Fillers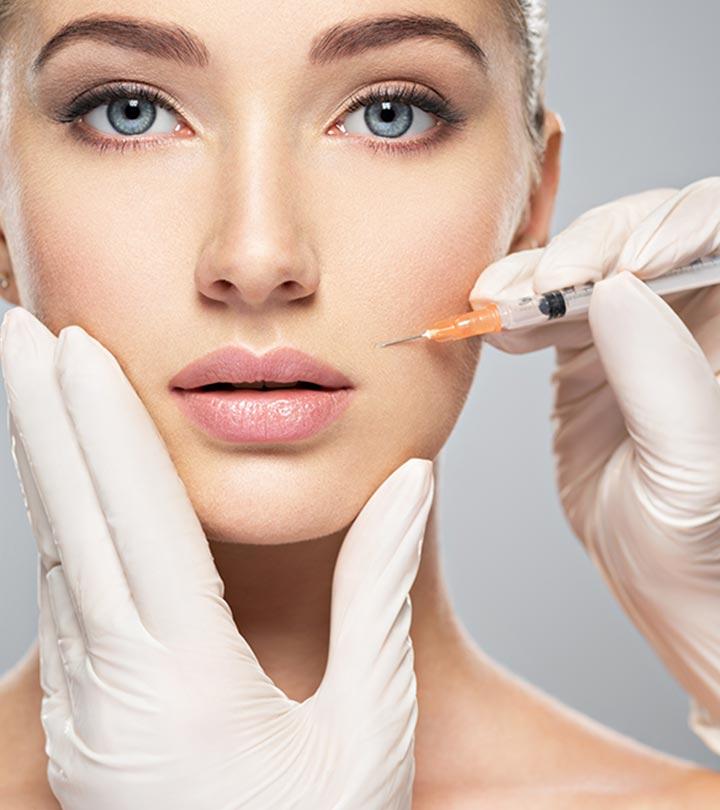 With cameras these days catching every detail of your face up close, it is only natural for you to desire a flawless complexion. While aging does not stop for anyone, there are some ways in which you can delay the impact of aging on your skin or hide those signs of aging.
Facial injections are the newest anti-aging treatments doing the rounds. If you know anything about Botox and filler treatments, you would know how they claim to erase wrinkles and give you a youthful appearance. But, how do you know about the difference between fillers vs. Botox?
In this article, we will discuss each of these anti-aging treatments and highlight how Botox and fillers are different from each other. We will get down to the finer details about the prices, pain, durability, and suitability of each one of them and find out which one you should get.
Botox Vs. Fillers: Which One Is Better For You?
Injectable facial fillers and botulinum toxin (Botox) injectable solutions are some of the trending anti-aging solutions in the cosmetic world. They address the loss of volume in the skin due to aging. Today, they are among the most favored lines of anti-aging treatment as they are minimally invasive cosmetic procedures.
While Botox and fillers are both minimally invasive techniques, there is quite a significant difference between the two. While it is common knowledge that both Botox and fillers help treat wrinkles on the face, the added benefits of both treatments make them more suitable for some people than others.
Deciding which one is better for you may not be an easy task as it depends on which area of the face you want to get treated. The use of Botox injections can help reduce the appearance of wrinkles on the face, which makes it an excellent cosmetic treatment. Some of the prominent facial features that can be treated with the help of Botox are smile lines, frown lines, wrinkles around the lips, bands in the neck, forehead lines, and crow's feet around the eyes.
On the other hand, fillers can help treat under-eye circles by adding volume under the eyes, enhance the volume of the cheeks, soften laugh lines, and correct lines on the lips.  
Let us understand the role of Botox and fillers in treating facial concerns to determine which one is the best for you.
What Is Botox?
Botox is prepared using a purified form of botulinum toxin, which can be found in certain bacteria. Even though higher quantities of the toxin can be fatal, Botox uses small and controlled quantities of the toxin for facial treatment.
When Botox is injected into your skin, it blocks the nerve signals in the surrounding muscles. Due to this interruption in nerve signals, the impacted muscles freeze temporarily. A qualified dermatologist may work on certain lines or wrinkles at this time, either to soften, reduce, or completely eliminate them.
Now, let's talk about how Botox works.
How Does Botox Work?
It is to be noted that the effect of Botox can be seen only on those wrinkles that occur due to the movement of muscles. Such wrinkles are known as expression lines, such as those around the nose, between the eyes, around the eyes, and above the eyebrows.
So, Botox eliminates lines and wrinkles resulting from smiling, squinting, frowning, and similar facial expressions. These wrinkles are known as dynamic wrinkles, and Botox treatments are most effective on them.
Before you enter a doctor's clinic for the treatment, here is what you can expect from the treatment:
Your doctor will inject a specified dose of Botox into the target area using a simple and painless injection. They may apply a numbing cream before the treatment to ease the pain.
Due to the impact of Botox, the contraction of muscles in that area will be restricted as you perform routine actions like laughing and frowning. Thus, the wrinkles and fine lines there will not deepen.
The effects of the dose may start kicking in 24 to 72 hours after the treatment, and the results of the Botox injection may last for about 8 to 12 weeks. After this duration, you can expect a steady return in normal muscle movement.
Botox comes with its own set of side effects that you must be aware of. Learn more about them in the next section.
Side Effects Of Botox
Although Botox treatments are fairly safe and approved for clinical use, there is a possibility of some side effects, including:
Mild bruising at the site of injection
Mild headaches
Nausea
Temporary weakness
Upset stomach
To combat some of these side effects and increase the treatment's effectiveness, patients may be recommended to remain upright for up to four hours after the treatment and avoid touching the area where the Botox injections were administered.
Now, let us get to know everything about fillers for forehead lines and other areas of your face.
What Are Fillers?
Aging can cause the muscles in your face to lose their elasticity, due to which your skin can appear saggy. Treatment with fillers for frown lines and wrinkles can help rejuvenate these spots and make them appear plumper.
Some of the target areas that can be treated using dermal fillers are as follows:
Fillers for crow's feet and under-eye bags that add volume under and around the eyes.
Line fillers to soften the folds around the mouth that show laugh lines.
Adding volume to flattened cheeks.
Correcting vertical lines on lips or making your lips plumper.
Forehead line fillers are injected under the skin to smoothen out the skin on your forehead.
Today, various dermal fillers are available, giving you the option to opt between natural and synthetic variants. The most common type of fillers is made using hyaluronic acid, a unique substance that can hold water molecules and help your skin appear plumper.
Another option available is a calcium hydroxyapatite filler, which contains calcium particles. It offers a more lasting solution than hyaluronic acid fillers, the effects of which tend to last for about 6 to 12 months. Lastly, you can also go for a Poly-L-lactic acid filler that uses a synthetic polymer that boosts collagen production under the skin. The results of this filler for the forehead and other parts of your face are likely to last for up to 2 years.
Check out how dermal fillers work in the next section.
How Does It Work?
There is not much difference between fillers and Botox for wrinkles and frown lines when it comes to their working mechanism. The following steps summarize the procedure involved in administering fillers for forehead wrinkles and other areas of the face:
After cleaning your skin, the doctor may apply a basic anesthetic before injecting the filler into the target area.
As the filler penetrates the skin, it fills in the gaps between wrinkles, fine lines, or sunken areas of the face. This will eventually help restore the volume lost on the face.
Noticeable results can be seen within the first few hours of the treatment, and the results can last anywhere between 6 months to 2 years, depending on the type of filler material used.
Fillers also come with their fair share of side effects that are discussed in the next section.
Side Effects Of Fillers
Some of the side effects that can occur due to fillers for frown lines between eyes and other areas of the face include the following:
Itching, skin rashes, and eruptions
Bruising, bleeding, swelling, and redness
Skin damage that could cause infection or scarring
Problems with vision
With this, we conclude our discussion about dermal fillers vs. Botox. It is time to learn about the difference between fillers and Botox. So, scroll down to the next section!
Differences Between Fillers And Botox
Botox targets the muscles on the upper portion of the face, such as the forehead and the eyes. It is a cosmetic procedure that works by freezing the muscles under the skin around these areas by injecting a special toxin. Thus, the creases and facial expressions that would have been formed around these regions slow down and smoothen out in appearance. Treatments like under-eye Botox are quite common today.
On the other hand, fillers use special substances such as hyaluronic acid to fill areas that have lost volume or plumpness. Fillers for frown lines around the mouth and cheeks are the most common treatments today. However, forehead fillers and frown line fillers around other areas of the face are also available.
Conclusion
Botox and dermal fillers are administered to many people who wish to enhance the appearance of their facial features. They are two different lines of cosmetic treatments that are considered quite safe. While Botox involves injecting a special toxin into the skin to freeze any lines and wrinkles from deepening any further, fillers fill the gaps where the skin has lost its elasticity, volume, or plumpness.
Although both Botox and fillers are minimally invasive procedures, they do carry some risks. However, their results are instant and last quite a while. It is important to discuss the results that you expect for your appearance before walking in for the treatment.
Expert's Answers For Readers' Questions
Which is better – Botox or fillers?
While Botox is an effective treatment for wrinkles and lines, fillers are better if you want to achieve a plump look on your skin and smoothen out deep furrows and lines. Since Botox and fillers serve two different purposes, the treatment that serves your goals for your skin is the better option. Depending on your skin concerns, even a combination of the two may be effective for your skin.
Are fillers more expensive than Botox?
Yes, although all cosmetic treatments tend to cost on the higher side, fillers are generally more expensive than Botox. At the same time, the results of a filler treatment can last longer than a Botox treatment.
Should you get Botox or fillers first?
Since Botox and dermal fillers treat different areas of the face, it is possible to get them done at the same time. Another approach to these cosmetic procedures is to try one or two sittings of either treatment first (preferably Botox) and observe the results. After that, you can take another sitting for the other treatment.
How long do facial fillers last?
Treating facial wrinkles and fine lines with dermal fillers may offer results that last longer than Botox. For example, the average time that a hyaluronic acid dermal filler lasts is between 6 to 18 weeks.
Is it safe for pregnant women to undergo Botox and dermal filler treatments?
Women who are pregnant or breastfeeding should not go for dermal fillers and Botox treatment as it may not be safe for them. Additionally, people who are taking any medicines or have any health issues must consult their healthcare provider before going for these treatments.
Sources
Articles on StyleCraze are backed by verified information from peer-reviewed and academic research papers, reputed organizations, research institutions, and medical associations to ensure accuracy and relevance. Read our editorial policy to learn more.
Recommended Articles
The following two tabs change content below.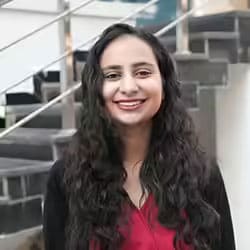 Arshiya Syeda is an editor and certified counselor. Ever the lover of the written word, she served on the editorial boards of her school and college newsletters. Writing articles on hairstyles, hair care, and nutrition helped her combine her love for reading, writing, and research. As an editor, she helps her team members deliver polished and meticulously researched content. Arshiya is fluent in English, Urdu, and Hindi and aims to become a multilinguist by learning German and teaching herself American Sign Language (ASL).