Find Out How Your Favorite Influencers Strengthen Their Hair's Immunity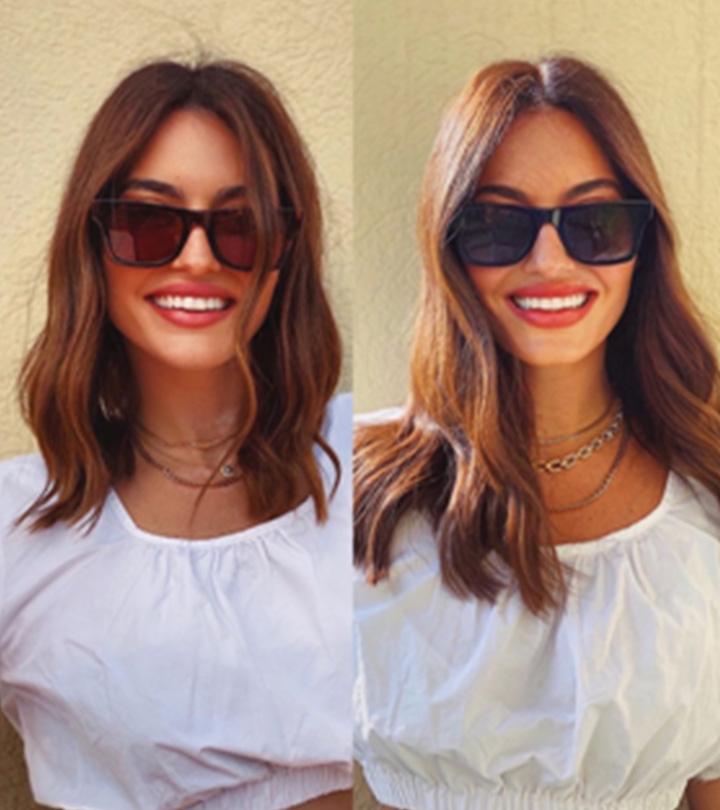 It all started when Karen Wazen & Nour Arida met for lunch in January. As they were chatting and discussing several topics, they came across one of the most common dilemmas for women: "Should I grow my hair or cut it short?". I think we have all been there at some point in our lives; if not, somehow, we are always asking ourselves this question. So, they decided to post pictures of themselves with both of these hairstyles (long versus short) and asked their followers to vote. We can all agree that they look great with both hairstyles; and even though some of their audiences wanted them to keep their hair short, the influencers decided to change things up and grow their hair stronger for the summer.
Here's where their exciting journey began:
Pantene Arabia decided to help them on their journey by strengthening their hair's immunity against styling damage so the hair can grow strong and healthy. Pantene's launch of its latest range, Pantene Superfood, was the perfect way to do it.
Pantene Superfood is no ordinary hair care range, it is enhanced with antioxidants and lipids to penetrate deep inside your hair and make it stronger from within. The range consists of a Shampoo, their famous 3 Minute Miracle Conditioner and an Oil Replacement, to fulfill all your hair needs. All the products in this range work to replenish the hair with essential nutrients to improve hair's immunity and make it stronger to protect it against styling damage.
So, Karen and Nour got on to this journey by using the full Pantene Superfood regimen to strengthen their hair's immunity. In addition, they nominated other influencers to join their #PanteneSummerHair journey along the way. You can check out more on this by looking up the hashtag #PanteneSuperFood
Today, 6 months later, we are able to check up on these celebrities and learn more about their hair progress
Starting by asking Karen Wazen (@karenwazen) to take us through her hair journey, supported by Pantene Superfood: 
How has your hair growth journey been? 
"I had been planning on growing my hair since the start of the year but I was concerned that my hair wouldn't grow in the right and healthy way that I imagined. Looking back now, in only a few months, I could see a big difference in my hair growth and I'm happy that a good hair regime with the right nutrients has enabled that to happen."
We know that it all started from a meetup between you and Nour, then Pantene wanted to support you with their latest innovation of Superfood range to strengthen your hair's immunity. How has that journey been so far? 
The partnership with Pantene started by chance as I had expressed my wish to grow my hair right in time for the summer. They supported this journey with their Pantene Superfood range which not only helps in nourishing the hair allowing it to grow healthier but it also strengthens the hair's immunity. This journey and partnership has been very exciting and I look forward for it to continue.
And what developments did you notice your hair go through?:
"Using the range of Pantene Superfood has definitely helped in the health, shine and growth of my hair. I have also used the oil replacement for styling which has helped me a lot during lockdown as I stayed away from using heating tools for my hair."
Nour Arida (@nouraridaofficial) also answers questions about her hair journey this year:
Tell us more about your Superfood Journey with Pantene and how has it been so far?
"Honestly it's been really good. For me, it's not about growing centimetres of hair as much as it was growing it healthy. I wanted my hair to feel as it used to feel before I started modelling with the constant brushing, heat and travels; and the Pantene Superfood Range is doing just that. Obviously, I didn't feel a change overnight, but 5 months into this process, the difference is promising. I still go for trimming in order to get rid of the "older" ends, hoping to regenerate my whole hair.
The routine in it self isn't complicated, and that's what I like about the Pantene Superfood range. It's practical, and easy. So, it really doesn't require much of your time."
Rania Fawaz (@raniafawazz), one of the lovely influencers who also joined this journey, told us about the one thing she learned about "hair immunity" and how Pantene superfood made her feel confident again to put back her hair extensions:
"Hair immunity to me is dedication , Pantene Superfood has made it easier for me to see results faster and to see my hair in the greatest condition in a very short period of time and that has made me more confident to be playful and add extensions in for a different look" 
Now you can also join their Superfood Hair Journey and strengthen your hair's immunity with the Pantene Superfood Range. If you do, don't forget to leave a comment to share your experience and to tag #PanteneSuperFood when your share your results.
The following two tabs change content below.

Latest posts by Sreethu Sajeev (see all)