Fine Natural Hair Guide: Everything You Need To Know About It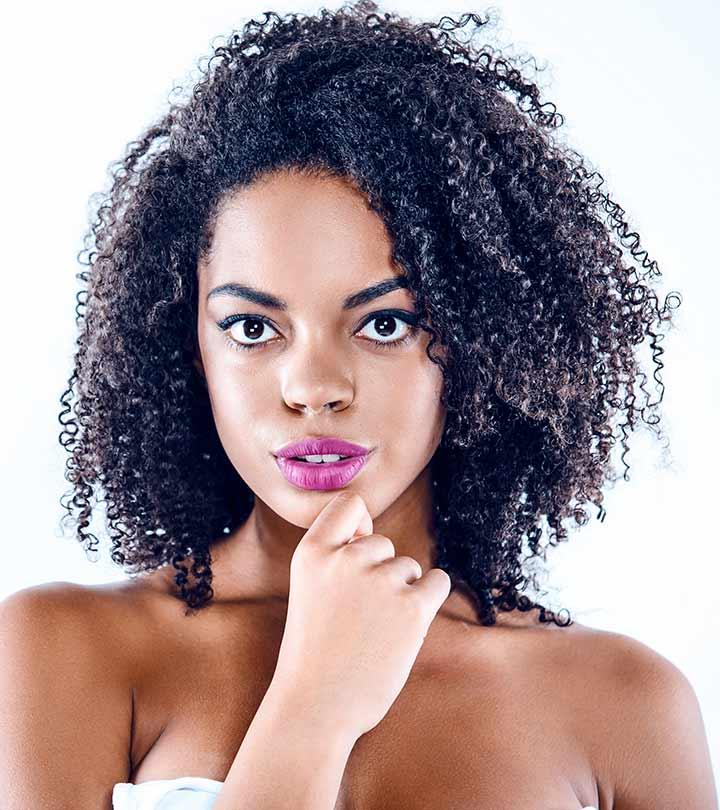 Are you blessed with fine natural hair? While they are easily manageable and look beautiful, those thin, lightweight strands often fall flat. This hair type is prone to tangles and breakage and therefore needs special care. Worry not. This article lists some effective tips for maintaining your fine natural hair. Take a look!
What Is Fine Natural Hair?
If your hair strand has a diameter of 50 microns or is thinner than a string of thread, it is considered fine hair. It tends to break more than other hair types. Also, fine natural hair can easily become flat and oily when you use heavy hair care products.
Since this hair type is prone to breakage, you should take care of it to minimize the damage. Check out our next section for some tips on maintaining fine natural hair.
Tips For Caring Your Fine Natural Hair
1. Switch To Finger Detangling – You Should Try This!
Fine natural hair is fragile and more prone to breakage than other hair types. Hence, you need to be cautious while detangling this hair type. Fine-toothed combs might harm your fine hair. Instead, use your fingers to detangle your hair and avoid breakage. Apply a detangling product to your fine hair when it is damp. Remove the knots slowly with your fingers until you get tangle-free hair.
2. Choose Lightweight Hair Care Products – It Matters!
Fine natural hair is weighed down easily by heavy hair care products. Hence, look for lightweight formulas while choosing shampoos, conditioners, hair masks, gels, and stylers. Heavy formulas can zap volume and make your hair look greasy, flat, and thin. On the other hand, lightweight hair care products help retain the moisture and volume of your fine natural hair.
3. Do Not Go Overboard – Be Cautious About Products Usage!
Overapplication of hair care products, even if they are lightweight, can weigh your hair down and make it limp. Do not overload your fine hair with numerous hair care products. Use as much of a product as your hair needs to achieve the desired volume without any greasiness. You can also opt for a good-quality clarifying shampoo that will help remove product buildup.
4. Go For Frequent Hair Trimming – It Helps!
Since fine natural hair type is prone to damage and split ends, you should be more diligent about trimming it. Damaged hair does not grow further, and the damage might move up your hair length. Thus, you need to trim those split ends periodically. Trimming your fine natural hair every six months is ideal.
5. Protect Your Hair From Damage – Your Hair Deserves It!
Protect your fine natural hair from damage with the following measures:
Incorporate the LOC (liquid, oil, and cream) method into your daily hair care routine. This will help keep your fine natural hair moisturized and prevent breakage and frizz.
Use satin pillowcases and cover your hair with a satin scarf while sleeping. Unlike cotton fabric, satin materials prevent static and do not suck moisture from your hair, reducing the chances of brittleness.
Wear a hat when you step out to protect your hair from environmental damage like sun exposure, humidity, strong wind, and pollution.
Apply a heat protectant to your fine natural hair before styling it. Also, set your styling tools at the lowest temperature settings to avoid heat damage.
6. Try Protective Hairstyles – Fun But Effective!
Sporting protective styles, such as high and low puffs and flat twist updos, helps keep your fine natural hair in good form. But make sure to wear it the right way. Here's what you need to keep in mind while wearing a protective hairstyle.
Switch between different hairstyles. Do not continue with the same style for long, as it might lead to traction alopecia.
Do not wear braids that are too small. Always go for crochet or knotless braids, which involve low tension.
Avoid tight hairstyles that pull or snag your fine natural hair, leading to breakage.
Wear your fine natural hair in shorter or layered styles to make it look more voluminous.
These are a few tips for caring for your fine natural hair. But how to grow your fine natural hair long? Scroll down for your answer.
How To Grow Fine Natural Hair
Nourish your hair with lightweight moisturizing hair oils, such as sweet almond, grapeseed, and argan oils regularly.
Strengthen those fine natural locks with protein treatments at least once a month.
Try to layer your hair with moisture by using various combinations of LOC and LCO methods.
Apply leave-in hair conditioners after shampooing to retain the natural moisture of your fine hair.
Check out the simple steps below to straighten your fine natural locks at home.
How To Straighten Fine Natural Hair
Step 1: Wash your hair with a sulfate-free mild shampoo. Use a T-shirt or microfiber towel to remove excess water and pat your hair dry.
Step 2: Apply a leave-in conditioner to your damp hair and try to detangle it gently with your fingers.
Step 3: Spritz a heat protectant on your knot-free hair to prevent thermal damage. Heat protectants also help reduce frizz and seal in the natural shine of your hair.
Step 4: Divide your hair into sections and blow dry each section at a time. Move your blow dryer from the roots towards the tips in the downward direction.
Note: Use your blow dryer on the medium or lowest heat setting to prevent static and frizz. Also, make sure your hair is completely dry before straightening.
Step 5: Reapply heat protectant to your hair before using a flat iron.
Step 6: Divide your hair into small sections and begin straightening each section at a time. Place a rattail comb right in front of the flat iron and run them down simultaneously down the length of each section.
Step 7: Finish your straightening process with a few spritzes of hairspray. This will keep your straightened locks in place without weighing them down. You can also apply an anti-frizz and smoothening serum to the ends of your hair for long-lasting shine.
Note: Do not use hair oils before flat ironing, as the styling tool's heat can fry your hair.
Watch this video tutorial for a better understanding of the process.
Summing It Up
If you have fine natural hair, it means your strands are lightweight and thin, which often tends to break. Hence, this hair type needs special attention for its maintenance. Follow the tips mentioned above to minimize hair damage and enhance volume and length. With proper care, you can make your fine natural hair look and feel healthy.
Recommended Articles
The following two tabs change content below.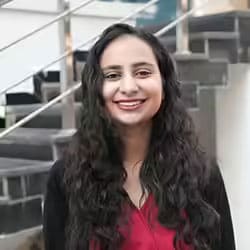 Arshiya Syeda is an editor and certified counselor. Ever the lover of the written word, she served on the editorial boards of her school and college newsletters. Writing articles on hairstyles, hair care, and nutrition helped her combine her love for reading, writing, and research. As an editor, she helps her team members deliver polished and meticulously researched content. Arshiya is fluent in English, Urdu, and Hindi and aims to become a multilinguist by learning German and teaching herself American Sign Language (ASL).