What Are Finger Coils? How Get Finger Coils Easily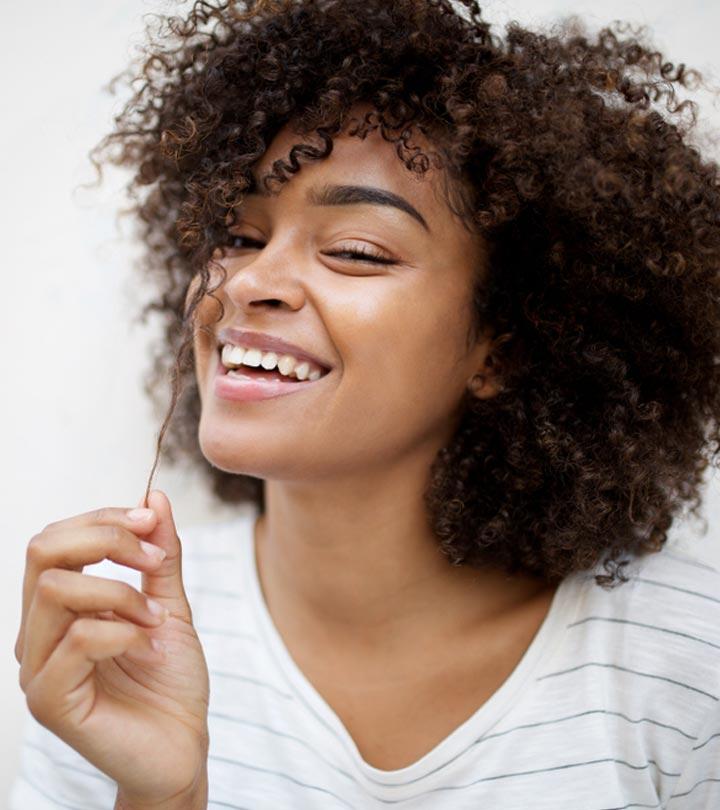 Want thick, dense curls in the comfort of your home? Try out the finger coiling method! Finger coils are super effective to create thick curls in your natural hair. This technique is fun and involves using your fingers to twirl, curl, or coil your hair. All you need are some patience and practice to get thick wavy curls easily. This article explains the step-by-step process to master finger coiling at home. Scroll down for more information.
What Are Finger Coils?
Finger coils are curls made using the fingers. Divide your hair into multiple sections and twirl them around your fingers to create these coils. If done correctly, they can last up to 2-3 weeks.
If you want to master the technique of curling your hair with your fingers, check out the next section.
How To Do Finger Coils– A Detailed Tutorial
You Will Need:
Curl enhancing cream
Wide-toothed comb
Water in a spray bottle (optional)
Rat-tail comb
Hair clips
Hairspray
Blow dryer with a diffuser attachment
Step By Step Process For Finger Coils
1. Prep The Hair
Apply Shampoo
Cleanse the hair with a sulfate-free shampoo and conditioner to lockin moisture.
On busy days, dampen your locks with a spritz of water. Ensure that your hair is not dripping wet.
Apply Leave-In Conditioner
A leave-in conditioner helps smoothen and detangle your hair. Pick a chemical-free conditioner for extra nourishment and apply it to wet hair for optimum results.
Comb The Hair
Use a wide-toothed comb/brush to remove all knots and tangles from the hair. Detangling makes your ends smooth and frizz-free.
Start combing from the tips and work your way upwards gradually to make the process easier.
2. Section Your Hair
Divide your hair into two sections using a rat-tail comb and clip the sections on the top of the crown.
Divide the sections into more sub-sections, depending on how thick or thin you want your finger coils to be.
3. Apply A Curl-Enhancing Cream
Apply a curl-enhancing cream or gel or a setting lotion to each section of the hair.
Start to emulsify it from the root to tip. Apply it on both the front and the back.
Use a brush to comb the cream for even distribution along the hair.
4. Create Your Finger Coils
Pick small 1-inch sections of the hair and twirl them with your fingers from roots to tips. You can pick small or large sections of the hair, depending on its length and density.
Twirl your hair in a spiral motion as close to the roots as possible until the ends. You can apply more curl-enhancing cream for added definition.
Alternate the twirling direction to give your coils a natural look.
Continue this process until all your hair is coiled. The time required to coil your hair will vary depending on the length and density.
Blowdry your hair with a diffuser to maintain the curl pattern.
Use a curl-refreshing spray to eliminate frizz. You can also use a hooded dryer to dry your hair quickly.
Ensure that the coils are completely dry before styling or separating them.
Check out this video to understand how you can get finger coils at home:
If you have 4c hair and are wondering about creating finger coils, here's a tutorial.
Finger Coils On 4c Hair
Cleanse your hair with a curl-defining shampoo to eliminate oil, grime, and impurities.
Apply a leave-in hair mask to nourish and hydrate the curls.
Use a leave-in conditioner to provide extra moisture and nourishment to your locks.
Put on a shower cap and leave it on for 20 minutes.
Part your hair into small sections. Spritz some water, spread the curl-enhancing gel, and comb it through your hair.
Take 1 inch of the hair and twist it around your finger from the root.
Repeat by separating each section horizontally.
Check out this video for a clear picture of the process:
Check out the next section to master the finger coil technique for natural long hair.
How To Do Finger Coils On Natural Long Hair
Towel dry your long natural hair after shampooing.
Divide your hair into sections and tie a knot on the top of the crown.
Separate each section using a rat-tail comb and apply a leave-in conditioner for extra moisture and softness.
Comb the hair to detangle any knots.
Apply a curl-enhancing gel or cream to each section.
Start finger coiling from the roots to the tips and repeat for each section.
Here's a video to guide you:
Now comes the big question – how long do finger coils last? Swipe up to find out!
How Long Do Finger Coils Last?
With the right products and proper maintenance, finger coils can last up to three weeks. But you cannot wash your hair during this period. Hence, stock up on your favorite dry shampoo. You can also spray a curl refresher.
Sleeping with finger coils is tricky. The following section will explain how to nail it to perfection.
How To Sleep With Finger Coils
Apply natural carrier oils, such as coconut, olive, and jojoba oils, to the coils to keep them hydrated, soft, and smooth throughout the night. These oils add shine and moisturize the hair and scalp. Wrap your hair in a silk head wrap, satin bonnet, or elastic bands to lock the nourishment.
Bored with the finger coil structure and want to deform it? Check out the next section.
How To Remove Coils
To deform the finger coils, use a chemical-free shampoo and hair butter. These products prevent dryness and tangles. After applying a hair cream or butter, comb it thoroughly to remove the coils and detangle your hair.
Wasn't that super easy? All you need to do is keep practicing the finger coil method to get the hang of it. Follow the steps mentioned above and flaunt your curls with elan.
Frequently Asked Questions
Are finger coils a protective hair style?
Yes, finger coils add waves to the hair naturally. This is a protective style and does not damage your tresses.
Can you wash finger coils?
Yes. If you want to enjoy the new style for 2-3 weeks, use dry shampoos to cleanse your finger coils.
Does finger coiling train your curls?
Yes, finger coiling frequently imparts a wavy structure to your hair.
Recommended Articles
The following two tabs change content below.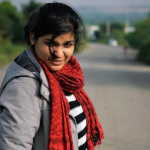 Anjali Sayee is a writer and an introvert. From studying Aeronautical Engineering and wanting to design her own airplane to writing articles on hairstyles, she has been on quite a journey. She believes that hair is one of the key factors that define a woman's personality. To quote her, "What's the first thing they do in the movies to show a personality change? Change the hair – because it has a life of its own." She's here to help you find the hairstyle you need. This bookworm is a self-professed Wholocker, a talented drummer, and an amateur photographer.