Top 4 Fitness Centers In Bangalore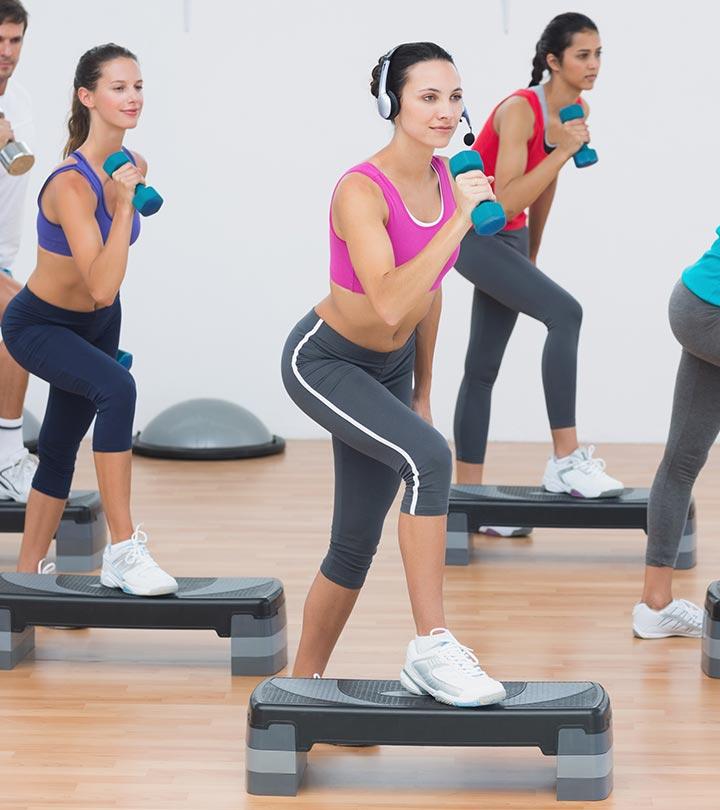 "Physical fitness is not only one of the most important keys to a healthy body; it is the basis of dynamic and creative intellectual activity."-John F. Kennedy
The erstwhile President of the United States hits the nail on the head. He rightfully stated that physical fitness translates into mental fitness and acuity. It is essential to keep yourself fit to achieve greater heights in life. Fitness centers offer an opportunity to do more at one place. A membership at a fitness center provides you with access to gym equipment, cardio theatre, nutrition counseling etc. It also provides you sauna and steam room, weights and sports courts like squash and basketball. A fitness center provides you with the company of like minded individuals, and as everyone says, "misery loves company". So, you get motivated when you see others working out!
[ Read: Best Weight Loss Clinics /Centers In India ]
Top 4 Fitness Centers In Bangalore:
Here are the top 4 contenders of the best fitness centers in Bangalore:
1. Gold's Gym:
This American fitness chain has made its presence felt in Bangalore and also in India. It has many centers at various locations. The Indian chapter of Gold's Gym started in 2002 when the first branch was set up in Mumbai. Renowned for the best equipment, this gym offers the services of highly certified personal trainers to provide individualized personal training. It follows a world famous module of work out with state-of-the-art infrastructure. You can blast the fat, tone and tauten your body at this gym
Gold's Gym provides the following benefits:
Strength Training – It has the latest machines for weight training and circuit training. The layout of the gym is well-thought-out, and the machines are placed in eye-catching and accessible locations. The members feel the positive vibes, and feel like working out here.
The Free-Weights Area -The free weights area is well laid out and inviting for body builders. There are many machines with plates and dumbbells galore.
It also offers a juice bar to refresh for refreshment.
Personal Training – Certified trainers counsel the members through tailor-made fitness routines. They ensure that the members adhere to their program. The trainers are constantly updated on latest techniques through visiting Gold's Gym trainers.
It also includes a spinning studio
For fitness freaks, the gym also offers fitness and taekwondo classes.
Address: No: 136, 1st Cross, 5th Block, Koramangala, Bangalore, Karnataka, India
Phone: +91 80 6500 0157
[ Read: Weight Loss Centers/Clinics In Bangalore ]
2. Bodycraft Spa & Salon:
Bodycraft Spa & Salon is one of the most renowned spa and beauty centers since 1997. It provides styling, hair care, skin care and wellness services. It has 40,000 clients spread across five facilities. It has the latest equipment and over 400 trained professionals.
Bodycraft offers various services, such as hair, skin, personal grooming, nail spa and wellness services.
Address: 32, ND Nath Armadale, Adjacent to Forum Value Mall, Whitefield Main Road, Bangalore – 560066
Phone:  T: (080) 41153234 / 4234 , M: +91 9663155655
3. Talwalkars:
Talwalkars Better Value Fitness Limited is one of the largest health chains across India. It has over 145 branches and more than 1, 50, 000 members. Talwalkars provide personalized training and nutrition counseling. It was first set up in 1992 in Mumbai. Their services include gym, spas, aerobics and health counseling.
Address: Dollars Layout, J P Nagar, Bangalore, Karnataka, India
[ Read: Weight Loss Clinics /Centers In Chennai ]
4. Snap Fitness:
Snap Fitness centers in Bangalore are the new breeds of fitness clubs that are open for longer hours, even 24 hours at some locations. These are outlets that provide circuit equipment and weight training paraphernalia. There are more than 36 clubs across India, and they aim to expand to 300 in the next 5 years. They provide personalized training and guidance charts for diet control. It is a fun place to work out.
Address: 2nd Floor, Whitefield main road, Opposite Forum Value Mall, Bangalore – 560066
Phone: 7829018888, 7829028888
These are the best fitness centers in Bangalore. Did you research about the best fitness center in Bangalore? Choose a trial pass and go for the one that works best for you.
Recommended Articles:
The following two tabs change content below.