Flaxseeds For Weight Loss
Have you been trying to lose weight? Have you stopped losing weight even after following a diet and exercise plan? Or, do you want to kick start your weight loss? Then, you must add flaxseeds to your diet. Because these tiny brown seeds are packed with nutrients that aid weight loss by firing up your metabolism, reducing inflammation, and suppressing your appetite. The best part – flax seeds are also good for your heart. They reduce blood pressure, improve mood, and do much more. Read on to know all about this 'Genie in a seed' that will help chisel your beautiful figure out in a few days' time.
 What Are Flaxseeds?
Flaxseeds are tiny amber or brown seeds that have a nutty and distinct flavor. They are obtained from the flax plant, whose fiber is used to produce the ultra-comfortable linen clothes. They are also known as linseeds and have been used for thousands of years in the Middle East. The scientific name of these miniature seeds is Linum usitatissimum, which means "the most useful". Flaxseeds were mostly used to treat animals suffering from gut problems and infections. But due to high omega-3 fatty acid and dietary fiber content, humans started consuming flaxseeds in various forms as a remedy for various health issues such as constipation, inflammation, osteoporosis, etc. Take a look at the flaxseed nutrition table to understand why flaxseeds are useful for you.
Flaxseed Nutrition Facts
100 g flaxseeds contain
Total carb – 28.9 g
Dietary fiber – 27.3 g
Protein – 18.3 g
Saturated Fat – 3.7 g
Monounsaturated Fat – 7.5 g
Polyunsaturated Fat – 28.7 g
Omega-3 fatty acids – 22813 mg
Omega-6 fatty acids – 5911 mg
Vitamin C – 0.6 mg
Vitamin K – 4.3 mcg
Vitamin E – 0.3 mg
Thiamin – 1.6 mg
Folate – 87.0 mcg
Pantothenic Acid – 1.0 mg
Niacin – 3.1 mg
Calcium – 255 mg
Magnesium – 392 mg
Manganese – 2.5 mg
Iron – 5.7 mg
Potassium – 813 mg
Phosphorus – 642 mg
Zinc – 4.3 mg
Selenium – 25.4 mg
Copper – 1.2 mg
Now, let's dig deeper and find out how flaxseeds and weight loss are scientifically related.
Flaxseeds And Weight Loss – The Science Behind It
Here are the reasons you should consume flaxseeds for weight loss.
1. Dietary Fiber
Flaxseeds are a great source of dietary fiber, a type of carbohydrate that humans are unable to digest. There are two types of dietary fiber – soluble and insoluble. Flaxseeds are loaded with mucilage gums (soluble fiber) and lignin and cellulose (insoluble fiber) (1). The soluble fiber forms a gel-like substance when it comes in contact with the digestive juices and water, which slows down the food absorption in your colon. This, in turn, makes you feel full for a longer time. The insoluble fiber promotes the growth of good gut bacteria that aid digestive health (2). The bacteria then digest the soluble fiber and produce short chain fatty acids. And these short chain fatty acids help increase your metabolic rate (3). Insoluble fiber, on the other hand, adds bulk to the stool, which helps prevent constipation by promoting bowel emptying.
2. Essential Fatty Acids
Flaxseeds are loaded with the two essential fatty acids, omega-3 (alpha linolenic acid) and omega-6 (linoleic acid). They are known as the essential fatty acids as we cannot produce them and can only be obtained from food sources. The essential fatty acids obtained from flaxseeds are converted to phospholipids, an integral part of the cell membrane structure. Once we ingest them, Omega-3 and omega-6-fatty acids can get converted to prostaglandin, which helps balance the metabolism. In fact, prostaglandins derived from omega-3 fatty acids help reduce inflammation (4). And inflammation can induce weight gain by increasing oxidative stress and triggering a stress response. Moreover, in order to reduce inflammation in the body, the ratio of omega-3 fatty acids to omega-6 fatty acids should be 1:1. But, the ratio of the two fatty acids in the foods that we consume is 1:15 or 1:17. This disbalance further aggravates the situation. Flaxseeds contain a good amount of omega-3 fatty acids that help restore this ratio to 1:1.
A study was conducted by the scientists at the Institute of Nutrition in Sao Paulo, Brazil. One group of the participants consumed a diet containing 35% carbs and 60 gm rice powder and another group consumed 32% carbs and 60 gm flaxseed powder for 42 days. The inflammatory markers were measured. By the end of 42 days, it was found that the group that consumed flaxseed powder had a decreased level of triglycerides as well as inflammatory markers (5).
3. Lignans
Lignans are present in almost all plants, but flaxseeds contain about 800 times more lignans. These are phenolic compounds that act as phytoestrogens and antioxidants. Though the phytoestrogens are not that effective on humans, their antioxidant activity helps in weight loss by scavenging the harmful free oxygen radicals (6). The free oxygen radicals can activate the proinflammatory molecules or even change the DNA structure, which can encourage the production of proteins, potentially reducing your metabolic rate and leading to weight gain.
Inflammation, which is mostly caused due to oxidative stress in the body, can also lead to insulin resistance. When your body is resistant to insulin, the glucose uptake by the cells will not be facilitated by insulin. In that case, your cells will be deprived of sugar, which will make you feel hungry, and you will want to eat more. This will raise your blood sugar levels, leading to obesity and diabetes type 2. In a study designed by American scientists, nine glucose intolerant obese participants were allowed to consume 40g flaxseed powder for four weeks. Inflammatory markers, insulin, and glucose levels were measured before and after they consumed flaxseed powder. By the end of four weeks, the scientists found interesting results. The obese participants were more sensitive to insulin and also reduced the inflammatory markers (7).
4. Proteins
Flaxseeds are rich in proteins, and 100 g of flaxseeds contain about 18 g of protein (8). Protein is tough to digest. So, when you consume a teaspoon of flaxseeds, along with dietary fiber, the protein content will also help suppress your appetite. This, in turn, will prevent you from overeating, thereby helping you lose weight.
These were the four reasons flaxseeds are one of the best weight loss promoting foods. But, is there a specific form of flaxseeds that is more effective in aiding weight loss? Sure is! Find out what form of flaxseeds you should consume to shed fat.
 How To Use Flaxseeds For Weight Loss?
Ground flaxseeds or milled flaxseeds are more effective when it comes to weight loss. That's because the whole flaxseeds contain a cover that makes it difficult for the digestive system of humans to absorb all the nutrients present in them. On the other hand, ground flaxseeds are more easily absorbed by humans. And the more easily they are absorbed, the more the chances of you getting all the essential fats, proteins, lignans, and dietary fiber present in them. You can buy whole flaxseeds from the supermarket and grind them into a powder or buy milled flaxseeds if available.
How Much Flaxseeds To Consume For Weight Loss?
Since flaxseeds are nutrient-rich, you don't have to consume a lot. Health experts recommend one tablespoon of flaxseeds per day for weight loss and to improve overall health. The most trending weight loss supplements are flaxseed oil capsules. Read on to find out all about the flaxseed capsules.
Do You Need To Take Flaxseed Capsules For Weight Loss?
Flaxseed capsules contain flaxseed oil, which is rich in alpha-linolenic acid (omega-3 fatty acids) only. These capsules are not rich in dietary fiber, vitamins, lignans, proteins, etc. However, they can be really helpful for those who cannot consume milled flaxseeds at all as the gel capsules are easy to swallow and you would also save a lot of time that you need to prepare flaxseed powder. In fact, you can also take a flaxseed capsules if you forgot to add flaxseed powder to your meal. The effect will be much less, but the omega-3 fatty acids will definitely help reduce inflammation-induced weight gain. Talk to your doctor before giving it a try.
Eating flaxseeds alone can be quite unpalatable. So, here are three delicious recipes to help you understand how to use flaxseeds in foods for weight loss.
How To Use Flaxseeds For Weight Loss – 3 Recipes
1. Apple, Milk, And Flaxseeds Breakfast Smoothie
Prep Time: 7 minutes,  Cooking Time: 1 minute,  Serves: 1
Ingredients
½ apple
1 cup milk
1 date
1 tablespoon ground flaxseeds
How To Prepare
Roughly chop the apple and date and toss them into a blender.
Add milk to the blender and give it a spin.
Pour the smoothie into a glass.
Add one tablespoon of ground flaxseeds and stir well.
2. Spinach, Tuna, And Flaxseeds Lunch
Prep Time: 3 minutes,  Cooking Time: 5 minutes,  Serves: 1
Ingredients
1 cup baby spinach
½ cup smoked tuna
1 tablespoon milled flaxseeds
½ cup cherry tomatoes
1 tablespoon chopped garlic
4 tablespoons extra virgin olive oil
Juice of half a lime
1 tablespoon Dijon mustard
Salt to taste
½ teaspoon black pepper
How To Prepare
Boil water in a high-rim saucepan. Add salt when the water starts boiling.
Slice the cherry tomatoes into halves.
Add the baby spinach and garlic. Cook for 2-3 minutes.
Strain the spinach and garlic and immediately put them into a bowl of ice-cold water. Keep it for a minute.
In the meanwhile, prepare the dressing by mixing extra virgin olive oil, lime juice, Dijon mustard, salt, and pepper in a bowl.
Transfer the baby spinach from the cold water to a bowl.
Toss in the cherry tomatoes and smoked tuna.
Drizzle the dressing and mix well.
Finally, sprinkle flaxseed powder on top, and enjoy a delicious and nutty flavored salad for lunch.
3. Lentil Soup With Flaxseeds Dinner
Prep Time: 10 minutes,  Cooking Time: 10 minutes,  Serves: 1
Ingredients
¼ cup yellow lentils
1 ½ teaspoons chopped garlic
¼ cup chopped tomato
¼ cup chopped onion
1 tablespoon flaxseed powder
A handful of coriander leaves
1 cup water
2 teaspoons extra virgin olive oil
Salt to taste
¼ teaspoon black pepper
 How To Prepare
Heat a soup pot and add extra virgin olive oil.
After 30 seconds, add the chopped garlic and fry till brown.
Now, add the onions and cook for a minute.
Add the chopped tomato, salt, and pepper. Mix well and cook for a minute.
Add the lentils and mix well.
Add a cup of water. Cook it with the lid on for about 10 minutes.
Remove the soup pot from the flame and add flaxseed powder. Stir well.
Finally, garnish with a few coriander leaves.
 Apart from weight loss, flaxseeds are also known for other health benefits. Here's what will happen if you consume one tablespoon of flaxseeds every day.
Flaxseeds Health Benefits
Flaxseeds help lower bad cholesterol (LDL cholesterol) and reduce the chances of cardiovascular diseases.
They help improve bowel movement and prevent constipation due to their high fiber content.
The alpha-linolenic acid and vitamin B in flaxseeds can help improve your hair and skin health.
The antioxidants present in flaxseeds help boost your immunity and protect from various microbial infections and even cancer.
Flaxseeds possess anti-inflammatory properties that help soothe joint pain and headache and reduce swelling.
The high calcium content of flaxseeds makes them an ideal food source for protecting you from osteoporosis.
They help maintain the regularity of menstrual cycle.
Flaxseeds help improve mood.
A daily dose of flaxseeds can also prevent hormonal disbalance in women going through menopause.
Flaxseeds are gluten-free, and so, if you are gluten sensitive, you can use flaxseeds as a substitute for gluten-containing foods such as wheat, flour, etc.
Though flaxseeds are really great for most of you, a few of you should avoid consuming them as they can aggravate your health problems. Check out the next section to find out if you should avoid consuming flaxseeds for weight loss.
Who Should Avoid Them
Do not consume flaxseeds if you are suffering from irritable bowel disease. Flaxseeds act as a laxative and can irritate the colon walls, leading to inflammation and even bleeding.
Be careful if you suffer from hormonal imbalances or endometriosis as flaxseeds can emulate the action of estrogen.
Do not consume flaxseeds if you are pregnant or lactating.
Avoid consuming them if you are on blood thinning medication as flaxseeds slow down blood clotting.
Apart from the points mentioned above, you can have milled flaxseeds or flaxseed powder to reduce weight. Here are a few points you should keep in mind.
Points To Remember
Talk to your doctor before consuming flaxseeds for weight loss.
Always consume flaxseed powder.
If you use flaxseed oil for cooking, do not overheat it.
Avoid consuming flaxseeds if you are suffering from an upset stomach.
You should have 5-6 meals per day to keep your metabolism active.
Have 3-4 servings of fruits, 4-5 servings of veggies, a lean protein source with every meal, and dietary fiber to lose weight.
Drink 3 liters of water per day. Drink 4-5 liters of water if you workout.
Exercising is a must when it comes to losing weight. Workout at least 3-4 hours a week.
Sleep early and wake up early so that you have time to have breakfast.
Get 7-8 hours of sleep every night.
Avoid watching late night TV or browsing the internet to prevent late night snacking.
Talk to people who are serious about losing weight to stay motivated.
Do not overdose yourself with flaxseeds to lose weight quickly.
With these tips and all the knowledge about how flaxseeds aid weight loss, and the best way to consume flaxseeds for weight loss, you are more than ready to take the first step towards a slimmer you. If you really want it, you gotta do something about it! So, go ahead and try flaxseeds and whittle the fat away. Cheers!

The following two tabs change content below.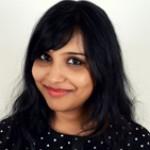 Latest posts by Charushila Biswas (see all)