Top 10 Foods That Nourish Your Skin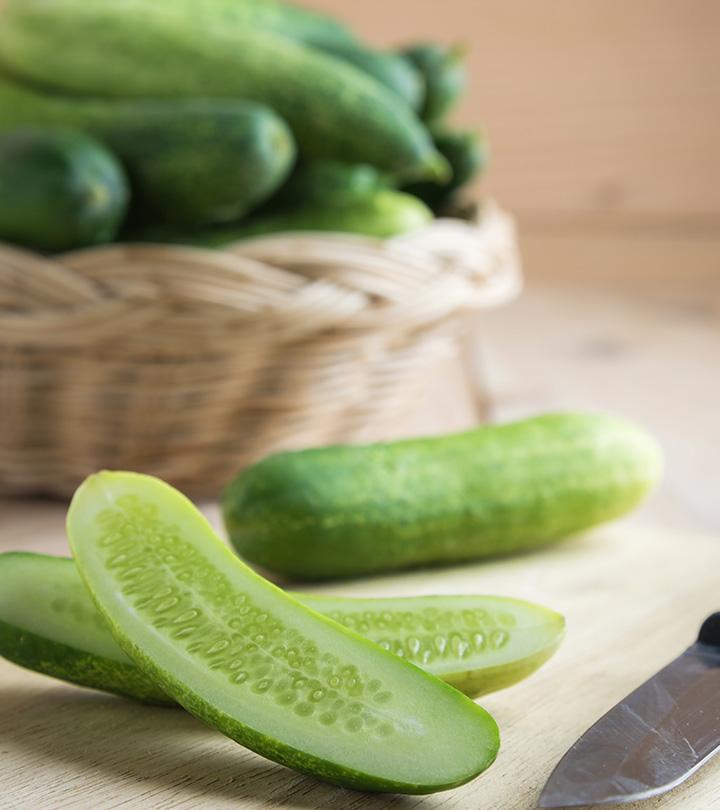 Millions of people around the globe spend a lot of money on make-up, spa and skin beautification treatments. People usually worry about their external appearance, but often forget that how they look is a reflection of what they eat. Here is a list of 10 food items that nourishes your skin from inside and makes sure that your skin remains healthy and glowing.
How To Nourish Your Skin: Top 10 Food Choices
1. Cucumber:
Cucumber can rightly be called one of the most skin nourishing foods, whether you eat it or apply it to your skin. It contains zero calories. And what's more exciting is that it also helps in flushing out unwanted toxins from your body. It's these toxins that make your skin appear dull and lifeless. Cucumber is also the wonder vegetable which has a lot of nutrients that boost your body's health. It helps in digestion and adds lustre to your skin.
2. Beetroot:
The red stains of the beet might be a little annoying, but consuming beetroots is highly recommended for a glowing complexion. Beetroot is considered one of the most beneficial vegetables as far as your skin is concerned. It contains minerals like potassium, calcium, magnesium, and sodium. It also contains vitamin A and E. It improves the health of the epidermis and acts as a cleanser for the body, leaving your skin rejuvenated.
3. Sweet Potato:
The sweet potato is a root vegetable containing high amount of vitamins and complex carbohydrates. Once you eat it, it releases sugar intermittently in your body. It also contains beta-carotene that is converted to vitamin A when digested. And this, in turn, oxygenates the skin naturally.
4. Garlic:
Garlic is not all smell. It contains allicin, a naturally synthesized chemical which on consumption reacts with blood to form a new product. It's this product that destroys the unwanted bacteria and viruses already present in the body and works to improve body's immunity. Garlic with antioxidants is an invincible combination. They have that amazing ability to slow down the aging of skin. It is our very own fountain of youth!
[Read:Top 10 Health Benefits Of Beetroot]
5. Legumes:
Doctors always advise about the inclusion of plenty of green vegetables in your diet, and you can be sure this is for a reason. Legumes, like peas and beans, have high dietary fibre that assists the digestion process and also detoxifies the system. This process helps maintain a clearer, younger skin.
6. Red Grapes:
Red grapes are known to have anti-toxic and anti-histaminic properties that work wonders in treating inflammations of the skin. They also help to prevent other allergic reactions. Toss in some grapes into your salad or enjoy them as a light snack between meals. This is sure to go a long way in keeping you safe from some of those nasty skin issues.
7. Avocado:
You can rightly call this fruit the God of all skin foods. It contains antitoxins and vitamins E and C. This fruit improves skin texture, tone, and also boosts skin vitality. It develops the moisture retention capacity of skin considerably.
8. Nuts:
Pumpkin seeds and Brazil nuts are a storehouse of the mineral selenium which enhances the production of immunity-boosting white blood cells. But that is not the only benefit you get out of including these nuts in your diet. Zinc and selenium deficiencies are direct causes of acne outbursts, and therefore, nuts are the perfect antidote for fighting a bad case of acne. It also helps that these nuts are loaded with calcium, manganese, potassium, magnesium – all contributing to excellent skin.
[Read:Homemade Oatmeal Face Packs]
9. Oat Milk:
For several people, there is a direct association between acne breakouts and dairy-product consumption. For these unlucky few, oat milk can work wonders. Oat milk is lactose free, but high in vitamin E, fibre, and folic acid. Your skin will thank you for these nutrients.
10. Brown Rice:
The importance of maintaining a steady blood sugar level is a must for healthy skin. For the same reason, substituting white rice with its brown equivalent is a smart choice. Brown rice is rich in its nutrient content; it contains magnesium, vitamins, and proteins.
They say, 'you are what you eat.' In simpler words, the quality and texture of your skin and that glow you would die for, depends exactly on what's on your plate, day in, day out. Nourish your skin and you will flawless skin!
The following two tabs change content below.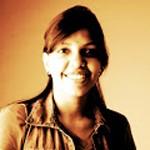 Latest posts by Shruti Goenka (see all)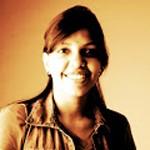 Shruti Goenka
Hi I am very passionate about makeup, fashion and health related topics, I always had a soft corner for makeup and beauty. I believe makeup has the power to enhance features and can turn flaws into strengths. Makeup keeps me busy and yet it gives me the opportunity to follow my passion.