Which Foods To Eat Based On Your Blood Type?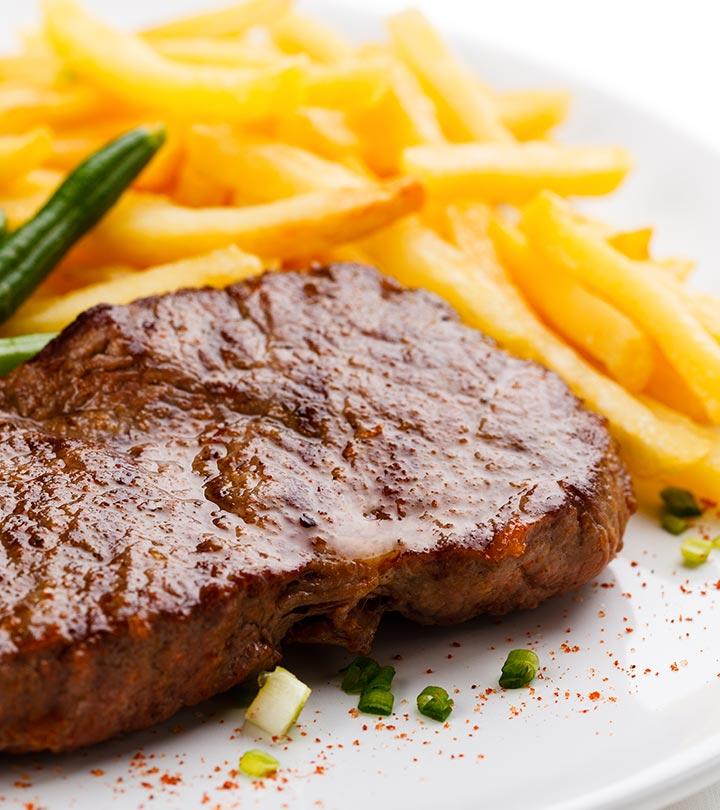 Sometimes, even after following a healthy lifestyle, we end up facing various health issues like indigestion, midday lethargy or weight gain. If you too have been facing something like this, maybe it is time to tailor your diet based on your blood type.
Or, in simper words, you need a diet that matches your blood group!
According to Dr. Peter J. D' Adamo, who authored the book called "Eat Right 4 Your Type", your blood type exposes eye-opening details about the need of your body and your personality. You will be surprised to know that health experts suggest customizing eating habits based on the blood group.
So depending on whether you belong to blood group A, B, AB or O, the diet plan needs to be created!
Eat Right for Your Blood Type
Here are some suggestions given by Dr. Adamo with respect to the food that you should eat by blood type. You can follow these as per your fitness goals:
1. Type O:
Blood group O is often propagated as the 'original blood.' It is debated to be the oldest and most common blood type amongst human beings. Those who belong to this blood group tend to be extremely focused, energetic, and show leadership traits.
Traits:
Meat Eaters
Their body can react to stress with intense workout sessions
Higher production of acids in stomach
Suitable Nutrition:
Those who belong to blood group O should consume food like beans, nuts, beef and seafood
Rather than opting for a no-carb diet, these people should opt for food rich in carbs.
Consumption of fewer processed foods and lesser salt is bound to help in overall health and immunity of those who have blood group O.
Food for Gaining Weight:
Lentils, navy beans, kidney beans
Refined grains, sweet corn, sugar, wheat flour, wheat gluten
Sweet potatoes, corn, cauliflower, sprouts
Food for Losing Weight:
Green tea, broccoli, kale, beef
Bladder wrack, kelp, codfish, saltwater fish
2. Type A:
An interesting theory states that this blood group came into existence after the advent of agriculture! People falling under this blood type will be more cooperative in nature and these people can very well lead a comfortable lifestyle in a crowded community. People who belong to this blood group are known to be hardworking, calm as well as responsible!
Traits:
They can respond best to stress with the most calm demeanor
Many people who belong to blood group A, are seen to have lactose intolerance
Carbohydrates are best digested by people of A blood group.
Suitable Nutrition:
These people should consume a fiber-filled diet that is rich in whole grains, fruits and vegetables to stay healthy.
A daily multi-vitamin diet rich in iron, B12, B complex, A, E, C and calcium can boost the health of people with type A blood group.
Foods like sesame seeds, kelp, broccoli, spinach that are rich in calcium content.
Many health experts suggest that those who belong to the blood group are benefited most by vegetarian diet and should steer clear from meat, wheat and also diary.
Foods for Gaining Weight:
People (with A type blood) looking to gain weight should consume the following in copious amounts:
Meat
Dairy foods
Lots of wheat
Lima/kidney beans
Foods for Losing Weight:
While the above mentioned foods will aid in gaining weight, the following foods can help in losing weight:
Vegetable oils can prevent fluid retention
Soya foods can aid in the process of digestion
Pineapple and vegetables can be helpful for improving bowel movements
3. Type B:
This blood group titled as the nomad type is said to have been first observed among the clan who were raising animals for their milk and meat. To stay lean and sharp these people need to bring about a balance between physical and mental activities. People falling under this group can easily adapt themselves to new climates. Unconventional, yet relaxed and individualistic are the most prominent characteristic traits of those who fall under blood group B.
Traits:
Generally, those who belong to blood group B, are seen to be tolerant to dairy products
They also have a strong immune system to fight against diseases
Many tend to have difficulty digesting wheat products with high gluten content
Suitable Nutrition:
People falling under blood group B are suggested to include higher doses of protein in their diet.
Foods that go well with these sets of people are beans, nuts, eggs, fish, mutton and lamb.
For quenching thirst, it is best to drink water while avoiding sugary drinks.
Foods for Gaining Weight:
If weight loss is on your mind, and you fall under blood type B, then try incorporating the following to put on a few pounds:
Sesame seeds
Lentils
Corn, peanuts, wheat
Foods for Losing Weight:
On the other hand, if you wish to lose weight, including the following in your diet is sure to help!
Green Vegetables can improve bowel movements
Goat meat, lamb and mutton can improve the rate of metabolism
4. Type AB:
Type AB is the rarest of all the above-mentioned blood groups. Studies point out that 5% or less people tend to have this blood group. Many experts suggest that those who fall under this blood group are rather difficult to read, since they are volatile. But they are also very trustworthy by nature.
Traits:
A fragile digestive system is common among those who belong to blood group AB.
Though tolerant to dairy products, they exhibit intolerance to animal protein
The body tends to exhibit lesser production of stomach acids.
Suitable Nutrition:
A fibre-rich diet that comprises of whole grains, fruits and vegetables is the key to stay fit and healthy. The fibre also helps in digestion as stomach acids are said to be produced less in those who belong to AB blood group.
Consumption of two to three cups of fresh fruit juice is also suggested by health experts
Food for Gaining Weight:
Wheat
Sesame seeds, corn, buckwheat, lima beans, kidney beans
Red meat
Food for Losing Weight:
Kelp and dairy products can improve the rate of metabolism and also reduce buildup of fat.
Green vegetables, seafood and tofu can bring about an improvement in the bowel movements.
Muscle alkalinity can be improved by including alkaline fruits in the diet.
Different people have variance in their body metabolism and sensitivities. For instance, some people can eat a wide variety of foods without gaining weight or having any side effects. On the other hand, some suffer from heartburn, indigestion, bloating and gas.
The blood types have a vital role to play and are often the deciding factor behind your metabolism and digestion. It is hence prudent that you alter your diet based on the needs of your body. Just like a person who has low metabolism is said to stay away from sugary food and food rich in fat, tailoring your diet based on your blood group is bound to keep you more hale and hearty!
The following two tabs change content below.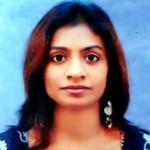 Latest posts by Maanasi Radhakrishnan (see all)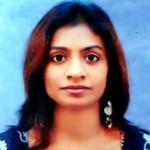 Maanasi Radhakrishnan
I have been an ardent book lover since childhood. I have always had a penchant to writing, and enjoy simplifying the most complex of ho-hum subjects and making them interesting reads!When not writing, I also enjoy travelling, and particularly wish to trot the globe someday!