12 Best Foods For Strong Bones – Foods To Eat And Avoid To Improve Bone Health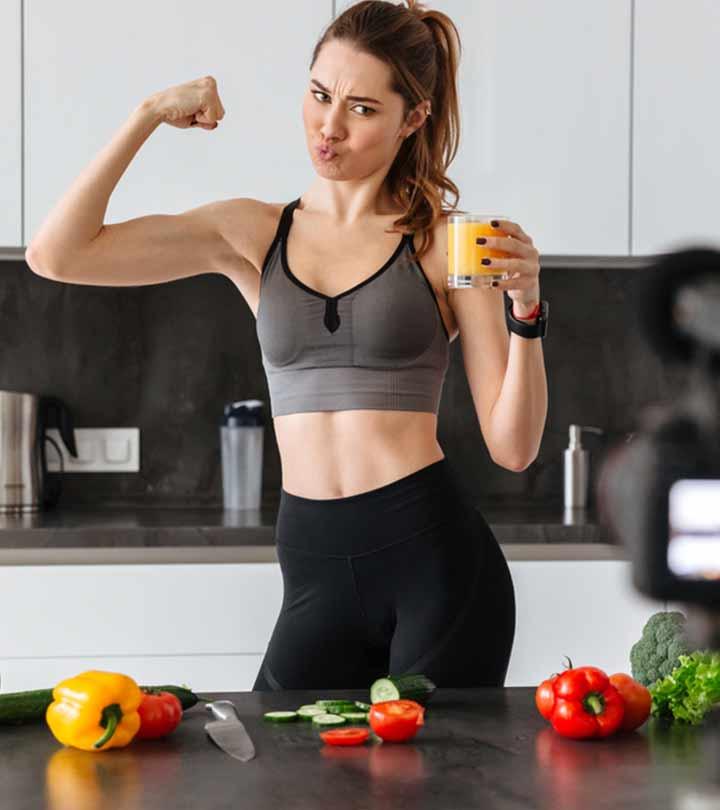 Strong bones are essential for good health. But due to aging, genetics, and unhealthy diets, millions of women and men suffer from brittle bones. Brittle bones cause about 8.9 million osteoporotic fractures per year (1)! Moreover, women start losing bone density from the age of 30, which makes them more prone to falls, fractures, and premature aging. But there's a way you can revert this problem.
According to NHS, consuming foods rich in calcium and/or vitamin D is the best way to strengthen your bones (2), (3). This article lists the 12 best bone strengthening foods that can help protect you from osteoporosis, improve your overall structure, and save you from paying soaring medical bills. Take a look.
12 Bone Strengthening Foods
Here are the best foods that can help strengthen your bones:
1. Yogurt
Yogurt is a good source of probiotics, calcium, potassium, and vitamins D, A, and folate. Scientists have found that consuming yogurt on a daily basis can help prevent fractures (1). If you have weak bones, it is best to consume yogurt fortified with calcium.
How Much To Consume
Consume about three servings of yogurt per day. You can add it to your smoothies or breakfast bowl, make salad dressings, or add it to fruit salads.
2. Milk
Milk is another primary source of calcium, phosphorus, potassium, and vitamins A and D (2). You can keep your bones strong by consuming cow milk. You can also drink milk that's fortified with calcium and vitamin D. However, avoid it if you suffer from lactose intolerance.
How Much To Consume
Consume about 2 glasses of milk per day.
3. Dark Leafy Greens
Dark leafy greens like spinach, kale, arugula, lettuce, and chard are great sources of calcium, antioxidants, and vitamins C and K (3). Consuming at least three different types of dark leafy greens every day can help you get stronger bones and strengthen your immunity.
How Much To Consume
Consume 3 cups of three different dark leafy greens per day.
4. Cheese
Cheese is made from milk and is hence a great source of calcium. It is also a great source of vitamin A, vitamin B12, zinc, and phosphorus (4). By consuming cheese on a regular basis, you will not only add flavor and taste to your food but also protect your bones from becoming brittle. If you are lactose intolerant, you can consume cheddar cheese that contains negligible or no lactose at all.
How Much To Consume
Consume about ½ -1 ounce of cheese per day.
5. Fish
Fish like sardines, tuna, catfish, and salmon are whole food sources of vitamin D. Vitamin D helps promote bone mineralization. And without vitamin D, your bones will not be able to absorb calcium (5).
How Much To Consume
Consume 3 oz of fish per day. It is best to have it grilled or baked for lunch or dinner.
6. Eggs
Egg yolks are a great source of fat-soluble vitamins like vitamins D, A, E, and K. Vitamin D is essential for calcium to get absorbed and improve bone health. Make sure you consume whole eggs instead of just the whites.
How Much To Consume
Consume two whole eggs per day.
7. Fortified Cereals And Juices
Calcium-fortified cereal bars and juices are an excellent way to pump up your body's calcium levels. You can buy calcium-fortified orange juice and have it with your breakfast. Or eat a fortified cereal bar before or after your workout or if you have missed your breakfast.
How Much To Consume
Consume 1-2 servings of fortified juice or cereal per day.
8. Almond Butter
Almond butter is a great source of protein and calcium (6). This vegan butter is low in cholesterol, tastes rich and good, and protects your heart. You can add almond butter to smoothies, breakfast bowl, and desserts.
How Much To Consume
Consume 1-2 tablespoons of almond butter per day.
9. Broccoli
Broccoli is a cruciferous vegetable that is known for its many health benefits. It is loaded with calcium, vitamin C, potassium, phosphorus, folate, and vitamin K (7). Consuming broccoli on a daily basis can help you get strong bones and teeth. It also helps you lose weight and fight high blood pressure, cancer, and diabetes.
How Much To Consume
Consume 1 serving of broccoli per day.
10. Seeds
Seeds are the best sources of calcium (8). They are also rich in proteins, dietary fiber, healthy fats, phosphorus, iron, and potassium. You can consume flaxseeds, sunflower seeds, melon seeds, pumpkin seeds, and sesame seeds by adding them to your breakfast bowl, smoothies, salads, or egg and avocado toast.
How Much To Consume
Consume 1-2 tablespoons of seeds per day.
11. Nuts
Nuts are loaded with healthy fats, omega-3 fatty acids, and protein. Scientists found that consuming mixed nuts every day could help improve your overall health as well as bone health (9). You can eat nuts whole or crush them and add to smoothies, breakfasts, and salads.
How Much To Consume
Consume a handful of mixed nuts per day.
12. Beans
Beans are basically legumes. They are not only great sources of protein but are also rich in calcium, phosphorus, potassium, and omega-3 fatty acids. Scientists have confirmed that consuming legumes can help prevent bone loss (10). Consume bean sprouts, lentils, kidney beans, garbanzo beans, and cowpeas.
How Much To Consume
Have ½ -⅔ cup of beans per day.
These are the best foods to consume to prevent bone loss and build strong bones. But there are certain foods that you should steer clear of so that the bone strengthening foods give you quick results. Take a look at the list of foods you must avoid.
Foods To Avoid
Avoid the following to build strong bones:
Very Low-Calorie Diets (VLCD) allow the dieters to consume about 500 calories, which means you will lose out on a significant amount of nutrients. If you continue being on a VLCD for several days, your bones and muscles will become weak. Avoid VLCD when you can lose weight by consuming healthy foods in adequate amounts and exercising.
Avoid salty foods, such as fries, chips, fried chicken, salami, and sausage, if you suffer from osteoporosis. Scientists found that high amounts of salt negatively impacted the bone health, irrespective of calcium supplementation (11).
Consuming alcohol in excess can lead to lower bone mineral density. Several studies prove that heavy drinkers are at higher risk of being osteoporotic than light drinkers or those who don't drink at all (12), (13).
Caffeine is typically found in teas, coffees, and a few energy drinks. Consuming too much caffeine per day can deteriorate the health of your bones and make them prone to fractures (14).
Soft drinks are not good for you in any way. And here's another proof! Scientists found that colas or soft drinks could cause renal damage, which, in turn, could damage your bones (15).
So, there you have it – foods to eat and avoid to get strong bones. Try adding the good foods to your diet and cut out on the foods that are unhealthy and potentially harmful for you. Do that, and your problems will be solved to the bones! ;) Take care!
The following two tabs change content below.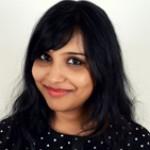 Charushila Biswas is a Senior Content Writer and an ISSA Certified Specialist in Fitness & Nutrition. She is an alumni of VIT University, Vellore and has worked on transgenic wheat as a part of her Masters dissertation from NRCPB (IARI), New Delhi. After completing her Masters, she developed a passion for nutrition and fitness, which are closely related to human psychology. This prompted her to author a review article in 2015. She has written over 200 articles on Fitness and Nutrition. In her leisure time, Charushila loves to cook and enjoys mobile photography.